Check out this video on rowing form, study up, and come in prepared!  If you need extra pointers or want a trainer to watch your form, please be prepared to show up early (15+ minutes) or stay after a scheduled class time.  This isn't something that can be properly addressed during class explanations!
A few tips from the website linked above (Concept 2):
The Rowing Stroke
The Catch
Arms are straight; head is neutral; shoulders are level and not hunched.
Upper body is leaning forward from the hips with the shoulders
in front of the hips.
Shins are vertical, or as close to vertical as is comfortable for you. Shins should not move beyond perpendicular.
Heels may lift as needed.
The Drive
Start the drive by pressing with your legs, and then swing the back through the vertical position before finally adding the arm pull.
Hands move in a straight line to and from the flywheel.
Shoulders remain low and relaxed.
The Finish
Upper body is leaning back slightly, using good support from
the core muscles.
Legs are extended and handle is held lightly below your ribs.
Shoulders should be low with wrists and grip relaxed. Wrists should be flat.
The Recovery
Extend your arms until they straighten before leaning from the hips towards the flywheel.
Once your hands have cleared your knees, allow your knees to bend and gradually slide the seat forward on the monorail.
For your next stroke, return to the catch position with shoulders relaxed and shins vertical.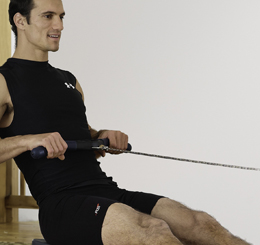 1st….As already mentioned, we have our pull-up negative and positive challenge going on all month of November. Each day of the month add an additional second to both your negative and positive pull-up. If you are IN, put your name on the white board and check off each day as you complete. And if you haven't started yet, no worries…it's early in the game and you can jump on in today, by doing a 1 second +/-, a 2 second, 3 second and 4.
2nd….Have you been on the ski erg yet? That bad boy is tough, tough, tough. And we need YOU to sprint it out. Here's the gig: Concept 2 is hosting their 7th Annual SkiErg World Sprints from Nov. 6th-8th. You can enter your 1000 meter sprint time as an individual and see where you stand in your age group. Top winners receive a custom engraved cowbell (and who doesn't want one of those!? 🙂 ). BUT, better yet…..enter a group of 20+ results from a club or team, and we can get entered into a raffle for a new SkiErg for Corps Fitness. Cool, right? So let's get on this team effort! Sign up at the desk to let us know you want to be a part of the team. Then, sometime during the time period of Nov. 6th through Nov. 8th, complete 1000m on the ski erg as fast as you can, and record your time on the sign up sheet. Nov. 8th is the absolute last day to get your time in as results need to be in to Concept 2 by the next day….. CFers are always up for a good challenge, so let's get 20 or more and get this done!

FINAL WEEK!!  Who's up for the challenge??  A big THANK YOU goes out to Hector for putting together this challenge series!!
WORKOUT #4
Row 1000 meters, then 2000 meters
Set interval 1 for 1,000 meters and keep the "rest" interval at 0.
Set interval 2 for 2000 meters.
After you complete 1,000 meters, the screen will change over to begin interval #2; 2000 meters.
There is no programmed rest in this workout.
SCORE 4A: 1,000 meters for time
SCORE 4B: 1,000 meter + 2000 meter time
You may redo this workout as many times as you like but you cannot combine your 'best' 4A score and 'best' 4B score. Both scores must come from the same attempt.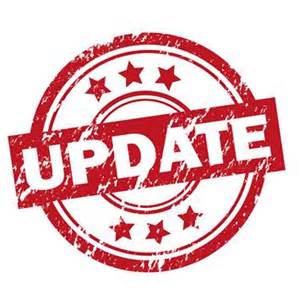 1. There will be NO Friday 5:15 AM class tomorrow, 2/20.  Participants are encouraged and welcome to attend the 5:30 AM class with Brian.  We apologize for any inconvenience.
2. How are our water challenge participants feeling?  Noticed any differences?  Remember our Water Wednesday Selfie contest!  Post a pic, tag CF, and get a chance to win free CF classes!!
3. If you're interested in participating in the CrossFit Open 2015, CF can help you out!  Check out yesterday's post for more details, then register online and sign up at the front desk.
4. Rowing challenge week 3 is underway!  Post your results to the white board.  One more week to go - workout will be posted on Sunday.
5. March is shaping up to be a big month!!  We'll be holding a rope climb challenge as well as launching a CF Mentor program.  Keep an eye on the blog in the coming week for more information!
Weekend instructors:
Friday 5:30 PM: Van
Sunday 8 and 9:30 AM: John

ROWING WORKOUT #3
Row 500 meters, 30 Burpees over the rower, Row 1500 meter
Set interval 1 for 500 meters and the "rest" interval at 2 minute.
Set interval 2 for 1500 meters, the rest time does not matter for this interval.
A 2 Minute interval countdown will start after the 500 meters and you must finish the 30 burpees over the rower before you start the 1500 meters.
Example 1 – If the burpees take you 2:30 it means your 1500 meters will have started with 30 seconds on the clock.
Example 2 – If the burpees take you 1:30 it means you have 30 seconds of rest before the 1500 meters.
What's a Burpee over the Rower, you ask? A burpee over the rower starts when your chest and thighs touch the ground. One rep is complete when you jump or step over the rower and both feet touch the ground. Both feet have to touch the ground before you get horizontal (For example you cannot dive over the rower and have your hands or chest touch the ground before your feet do.)
SCORE 3A: 500 meter + 30 burpees over the rower for time
SCORE 3B: 500 meter + 1500 meter time*
*for 3B, if Burpees take longer than 2 mins, the additional time is factored into 1500.
You will need a stopwatch for this workout. Start it right before you start the 500m row and stop it right after your 30th burpee over the rower.
…Aaaannd, GO!

Are you getting your hydration in today?  Noticed any improvements?  Post your selfie to social media, tag Corps Fitness, and be entered in a drawing to win ONE FREE WEEK of classes! For more info: CLICK HERE
Also, this week's rowing challenge is up on the board - have you been participating??  This is an on-your-own challenge: find time in your schedule to come in and try it out.  Check Sunday's post for instructions and details on this week's challenge.
**Please listen to your body and use common sense when choosing your water intake.  A gallon may or may not work for you.  The goal of this challenge is to raise self awareness about your own hydration levels and what's healthy for you.**
**Make sure you're getting a balance of electrolytes through your diet and fluid intake as well, especially when you're flushing them out by sweating during a strenuous workout.**

Row 400 meters, 1 minute rest, Row 1200 meters
You will row 400 meters for time, then rest for 1 minute. Once the minute is up, you will row 1200 meters for an overall total of 1600 meters.
You may start with the flywheel spinning during the 1 minute rest period, also known as a "Rolling Start" (For example you can start rowing with 5 seconds left in your rest so that the flywheel is moving at full speed when the next round starts)
SCORE:
2A - 400m time
2B - 400m Time + 1200m Time
To set up Moniter:
1. "Select Workout"
2."New Workout"
3. "Intervals Variable"
4. Interval 1 - 400 Meter
5. Move cursor to time
6. Select 
1:00
 as rest period
7. Bottom right hit checkmark
8. Select Interval 2
9. Change distance to 1200
10. Bottom right hit checkmark again
11. Select "No More Intervals"
12. ROW!

If you're interested in participating in the rowing challenge but not familiar with the new-fangled computerized technology, here's a tutorial Hector put together on how to set up / view your results for accurate reading:
6 ROUNDS:  1 MINUTE ON, 30 SECONDS OFF
You will row for 1 minute, then rest for 30 seconds and repeat this 6 Times In A Row
The workout will take you exactly 8:30 (the last rest period is excluded)
You may start with the flywheel spinning during the rest periods, also known as a "Rolling Start" (For example you can start rowing with 5 seconds left in your rest so that the flywheel is moving at full speed when the next round starts)
Watch the Video to make sure you set your Monitor up correctly using the Interval Time feature.
Score 1A: Combined Meters from Round 1 & 2
Score 1B: Total Meters from ALL 6 Rounds
You may redo this workout as many times as you like but you cannot combine your 'best' 1A score and 'best' 1B score. Both scores must come from the same attempt.
Using the below as an example: Score 1A would be 576m (284+292=576), Score 1B would be 1771 (284+292+298+297+293+307=1771)
You'll find this screen in the memory section of your PM3, PM4, or PM5 Monitor
IMPORTANT: All participants MUST use the "INTERVALS: TIME" feature on a Concept 2 PM3, PM4 or PM5 monitor. Set the work interval for 1 minute and the "rest" interval at 30 seconds. For more information on how to set your Concept 2 PM monitor for time intervals, please watch the video or visit the Concept 2 website.
LINK TO VIDEO: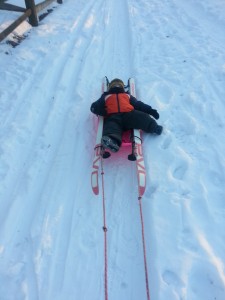 No need to be dragged kicking and screaming into the month of February!  CF has a LOT of exciting stuff going on this month.  Spread the word and share the fun!
Diet/Nutrition challenge: Drink a gallon of water everyday, keep track of it on your own.. On Wednesday we are calling it Water Wednesday Selfie.  Take a photo of you drinking water or holding water whatever you choose, and tag Corps Fitness… at the end of the month we will be doing a drawing with those photos and the winner will get a FREE week at Corps Fitness.. We have Nalgene water bottles on sale at the Front desk for $16.00 while supplies last.
Fitness Challenge: 4 weeks of Rowing - weeks 1 and 2 are posted on the white board near the door in Alpha gym, this is a challenge that can be done on your own using one of the Concept2 Rowers at CF.  Post your results on the board when you're done!
Weeks 3 and 4 will be posted before end of week 2
Thank a Cop Month: From the 1st to the 28th, ALL Police Officers will receive a FREE 1 month unlimited, so spread the work to your friends and family who are Law Enforcement to come in for a FREE month as our THANK YOU to them for all they do… Many thanks to Alecia Pagerly and the Kyle Pagerly Memorial Fund for sponsoring this opportunity!  If you know a law enforcement officer who hasn't yet taken advantage of this offer, spread the word that we want to Thank Every Cop for all that they do…  We want all LEOs to get the most out of the free month, so SIGN UP TODAY while you have the whole month ahead of you!
Valentines Day Workout: On Friday February 13th at 6:00pm, we will be having a Couples workout, all CFers will be able to come in and workout with their significant others.  If the significant other is not a member the cost is $10.00… if both are members just check in as normal. Come share your love of CF with the love of your life (awww…)! (*No 5:30 class - class time moved to 6 PM*)
February Schedule Updates:
John Pacharis will be teaching spin / krank on Tuesdays at noon and Saturdays at 9:30 AM (Thursday noon is cancelled).  All other spin / krank classes remain unchanged.
Wednesday 5:30 PM Basic / Intermediate class is now absorbed into a single all-abilities class at that time.  All abilities are encouraged to attend!
Thursday evening Basic / Intermediate class start time will remain at 5:45 PM at least through the month of February.  If you support the time, show us by attending!