Gone, but never forgotten. Our dear friend Mike Lawrence. Remembered always, and especially today on the 3rd anniversary of his passing. We love and miss you Mike!
Mike's Obituary:
Michael A. Lawrence, 55, of Lower Heidelberg Twp., died June 17, 2014, in Reading Hospital. He was the husband of Laurie A. (Jones) Lawrence; they were married on June 23, 1983. Born in Reading, he was a son of Noreen (Lynch) Lawrence, Reading and the late Kenneth Lawrence. He was a graduate of West Chester University, where he earned his bachelor's degree in accounting. He first worked at Reinsel & Company as a partner in acquisitions and consulting. Mike was the General Manager for All Star Distributing for 11 years, last working in March. He was a member of St. Ignatius Loyola Roman Catholic Church, Whitfield. Mike was an avid runner and triathlete. He enjoyed kayaking at Blue Marsh and spending all the time he could with his family. Mike is also survived by his children, Andrew, husband of Kim; Jessica, and Maggie, fiancée of Geoff Musick. There are two sisters, Michele, wife of Stephen Yeity and Jean, wife of Kevin Kleckner. He was Pappy to Benjamin, son of Andrew and Kim. Mike is buried at Gethsemane Cemetery. Donations in Mike's memory may be made to Free to Breathe, a partnership for lung cancer survival: http://www.freetobreathe.org.

Fitting tributes of hard work to ensure we live to honor the legacies of those gone before us

A huge shout out and THANK YOU to Rob and Kim Rauenzahn for sponsoring Corps Fitness to be an Official Host to the Murph Challenge, presented by Forged.
This annual event serves as a major fundraiser for the Lt. Michael P. Murphy Scholarship Foundation which presents over 22 scholarships each year as well as making contributions to other very worthy organizations.  If you would like to be officially registered (registration will get you a free tank or t-shirt and you will be able to submit your time to see how you compare around the country), you can do so here: https://themurphchallenge.com/pages/register  The cost to be officially registered is $40 or $60 for gold level (additionally get a hat).  Remember, all proceeds go to the Foundation.

And, even if you do not officially register, you still can join in the "fun".  This "fun" will be held on Saturday, May 27th at 8:30AM.  This will be the ONLY class at CF that day.   For those of you who have never participated or have never done the "Murph" workout, here is a quote from the website that serves as a great motivation to get it done.
"The 'MURPH' is more than just a workout, it is a tradition that helps push us, humble us, and dedicate a bit of pain and sweat to honor a man who gave everything he had."
Looking for a big crowd to gut out "Murph" on May 27th….can't wait to see you there!  Thanks again Rob & Kim!!!
**We encourage ALL CFers to come try out Murph.  If you are new or worried about making it through the workout, remember, there are always ways to scale for your fitness level.** Please read the Murph waiver carefully, and DON'T GET RHABDO!! (The post linked below sums up a lot of history on the CF blog about rhabdo - no sense reinventing the wheel.  And since you're here reading about Murph, you should also take some time to educate yourself about rhabdo and how NOT to get it.)

CF is all about forming strong bodies and strong, lasting relationships.  And unfortunately sometimes that means you have to say "see you later" to some great friends and even better people.  If you're a regular 5:30 PM CFer, you recognize Sona and George, who have been in the US from their home country of the Czech Republic for about 18 months.  Well, unfortunately (for us) they're heading back to Czech very soon.  But not before we give them a proper CF send-off with a class followed by an informal party after the 5:30 PM class on Monday 2/20 (which also, coincidentally, is Sona's birthday!).  We'll share some food, drinks, and fun times once more and send them off with a fond farewell!  If you don't know them well, but would like to come Monday night, the more the merrier!  In standard CF fashion, ALL are welcome - no special invitation required!  We'll also post a card at the front desk if you'd like to write a few words for them.




…on the 75th anniversary

image credit: NYTimes / Associated Press
While we honor the legacy of all who lost their lives at Pearl Harbor 75 years ago today, we can have pride int he never quit mentality of our country's finest by this amazing example set by survivor Ray Chavez!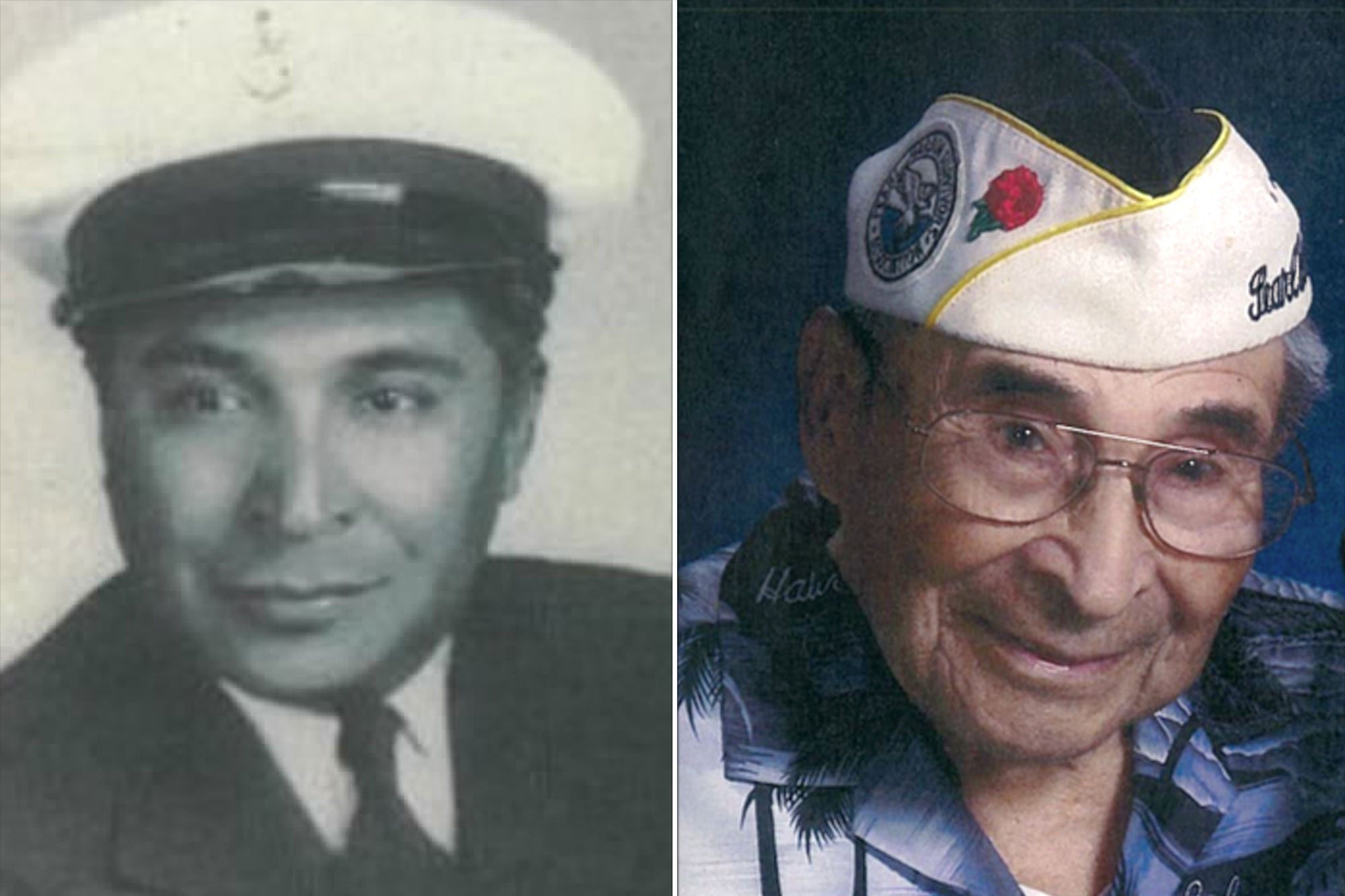 Image credit: People magazine