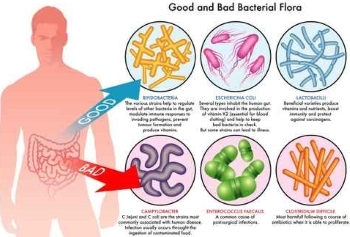 Not the courageous type this time, but the literal type.  Your guts contain loads of information that make you who you are, maybe more so than many other organ systems!
Some signs your digestive microbiome may be out of whack include intestinal issues, mental issues (depression, brain fog), stress, weight issues, and skin conditions.  Surprisingly, you can change your own microbiome for the better if you work at it.  A few tips include: getting dirty and sweaty, incorporating more fermented foods and good veggies into your diet and reducing sugar and meat / animal products.  Check the links to learn more!
A couple more interesting articles here and here.  Enjoy!