Fitting tributes of hard work to ensure we live to honor the legacies of those gone before us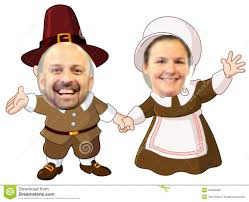 Awesome, loud cadence run this morning with this crew!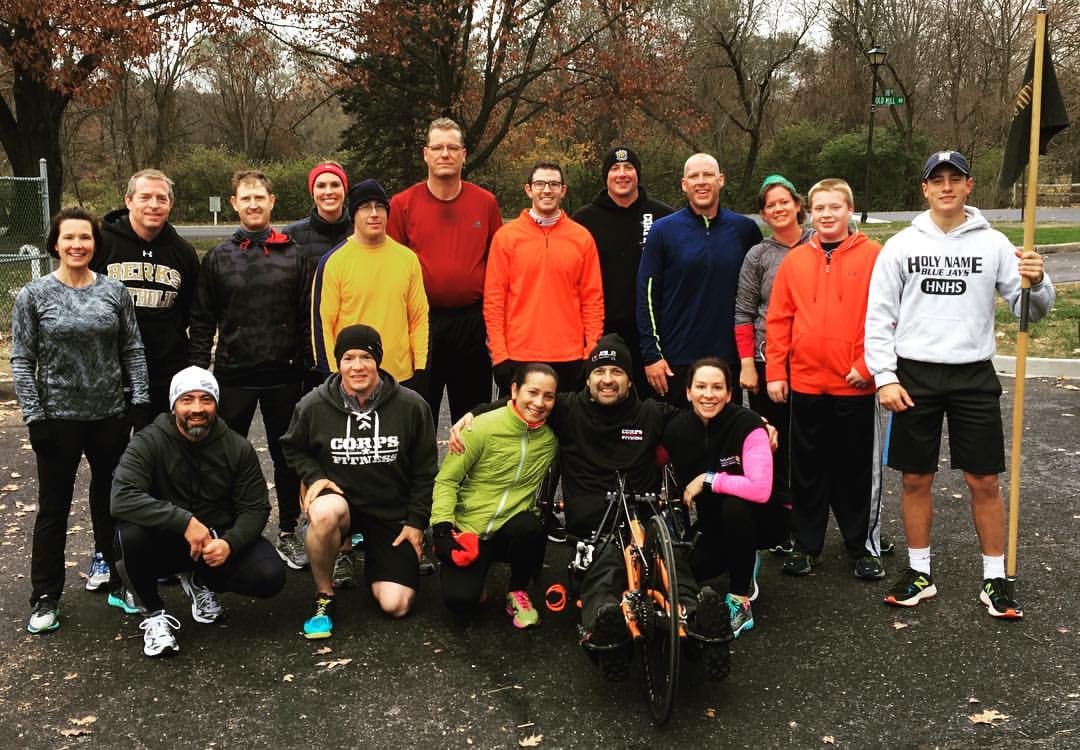 Followed by an equally awesome 9 am class.  Happy Thanksgiving!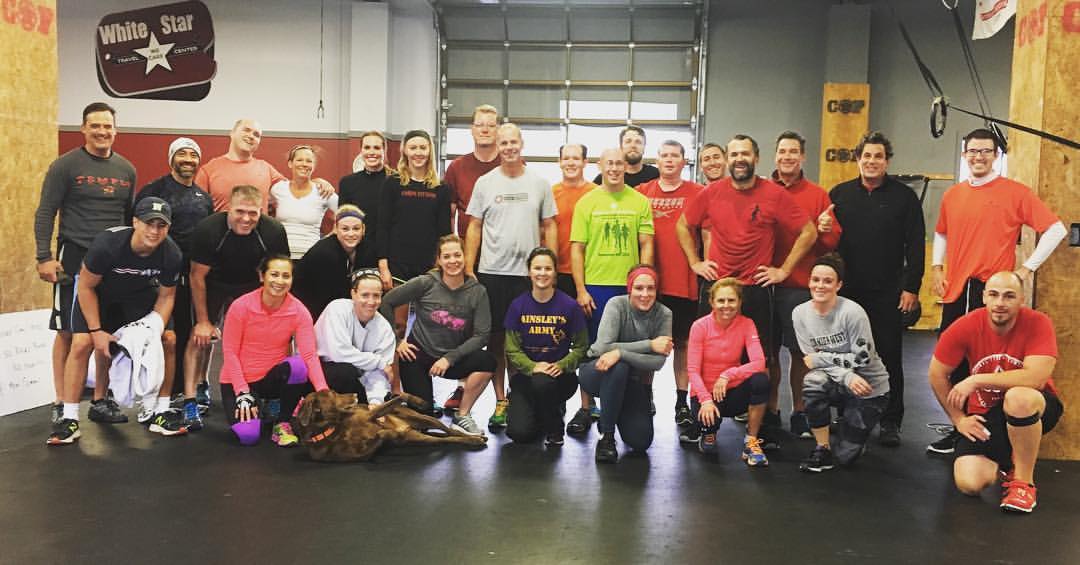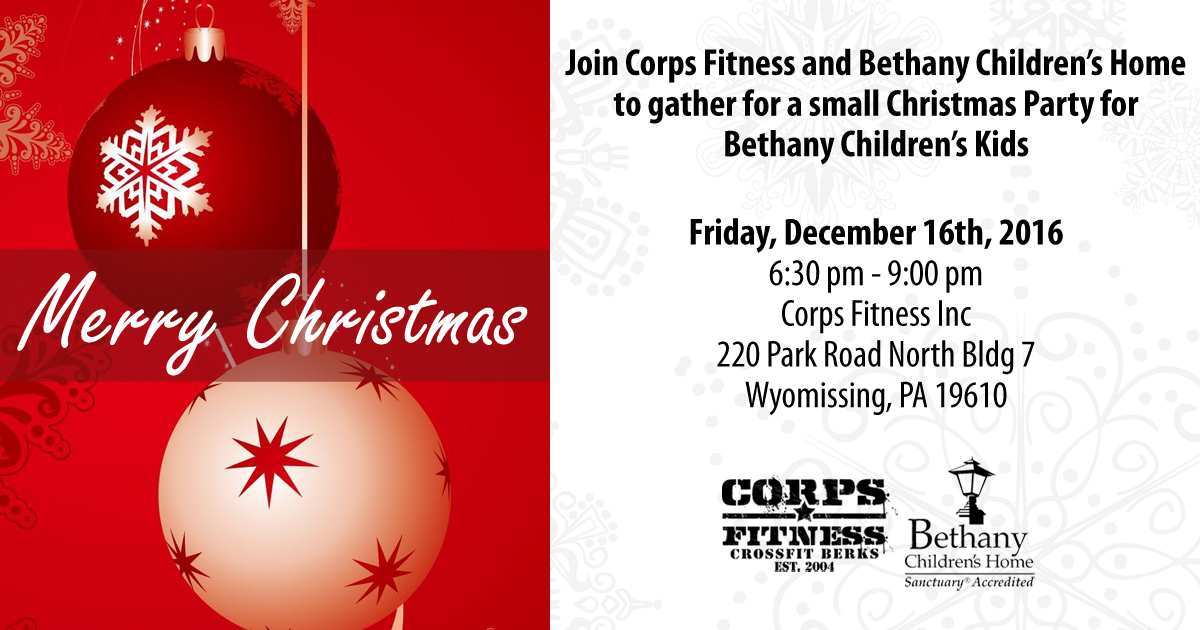 All CFers are welcome!  We'll be placing a Christmas tree in the CF lobby with wish list items from the kids on it.  If you're interested, pick up a tag and bring in the wrapped gift (with tag attached) so we can present to the kids at the party!  Please return gifts to the front desk by December 12th so we can be sure everyone's covered!

CHALLENGES / SPECIAL EVENTS
- Tuesday 11/22 Sean Flannery Memorial Workout.  Tuesday marks the 6th anniversary of Sean's death in the line of duty.  Brian will teach 0530, starting the day off right with Sean's story.  Come out and remember a hero next Tuesday!
- Thursday, Thanksgiving Morning we'll be holding a Cadence Run (meeting at Wyo Swimming Pool parking lot) at 8 AM followed by ONE class at 9 AM.
FREE INTRO CLASSES
The next Free Intro class will be Saturday, November 26th at 9:30 AM.  Stay tuned to the blog and website for any interim updates.
WEEKEND INSTRUCTORS
Friday PM - Emily
Sunday - Emily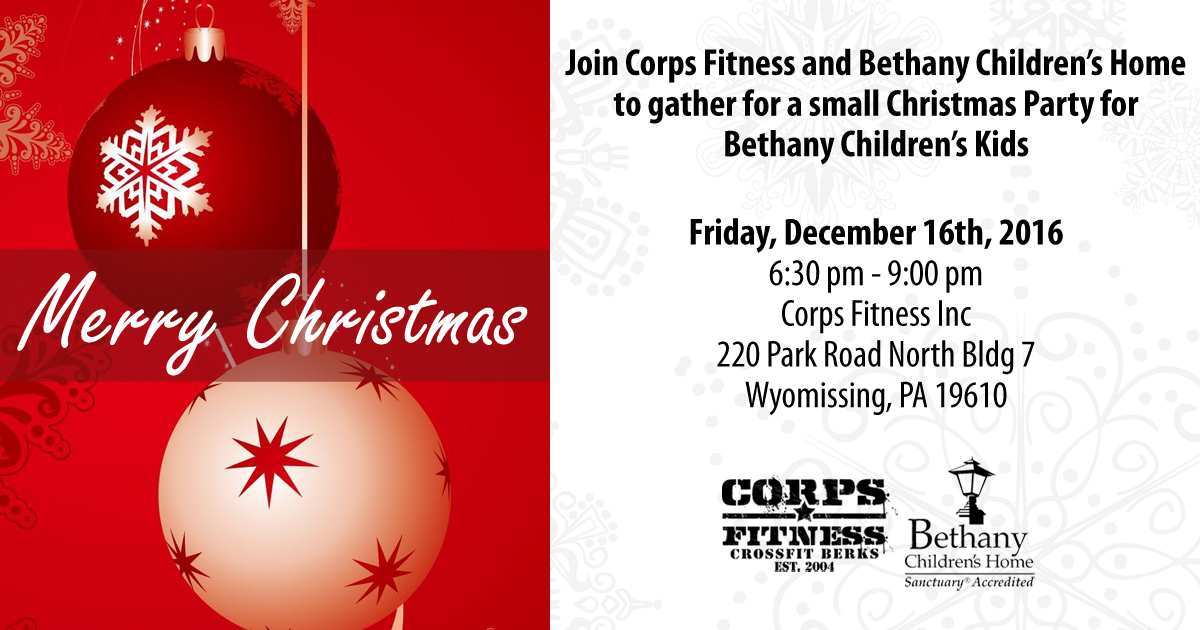 Our friends and teens from Bethany's Children's Home will be coming to celebrate the holidays with us on Dec. 16th, and we'd love to have a big group of CFers there to help spread some holiday cheer to them.  There are still a few Angels hanging on our tree by the front desk.  On these Angels, are a name, age, and a few ideas for perfect gifts for these young guys and girls.  Wrapped presents with Angel affixed to package should be returned to CF Front Desk by 12/12/16.  If you are unavailable to attend the party that evening, you can still choose an Angel and give a gift that we are sure will be much appreciated!
And, if you ARE available to party with us on 12/16, would you consider bringing a dish to share?  The request list is as follows:
Entree: BBQ, Meatballs, Mac n Cheese
Drinks: Cider, Water, lemonade, * non alcoholic Egg Nog
Desserts: Cookies, Brownies, Cupcakes
Sides: Pasta Salad, Macaroni Salad, rolls/buns
If you are planning to bring any of the above items, please email either [email protected] or [email protected] and indicate what you are planning to bring.
We know this is a busy time of the year for everybody, and we appreciate your help in making this a nice evening for our Bethany Children's Home guests.

A safe and happy Independence day to all!  ONE class today, 9 am!