Yet another fantastic business sponsor showing their support for the Call To Action Challenge!
We'd like to send a huge thank you to Classic Harley-Davidson for their sponsorship of our event. They are directly sponsoring all the awesome hoodies each competitor will be receiving! How bout those goodies!? #notyourstandardtshirt #bestswagever
It's businesses such as #missionbbq #riverfrontfederalcreditunion and #classicharleydavidson that make the difference! Thank you to them all!!!

A BIG thank you to Riverfront Federal Credit Union for being the Title Sponsor for our 2nd Annual Call To Action Challenge on October 28th!  Riverfront has proven to be a dedicated supporter of First Responders and the Badge 27 Program here at Corps Fitness.  We thank them for their generous support of all that we do to help serve the first responders who protect all of us!
We hope you are getting your team of 4 together!!!  This is shaping up to be a great day!!!  Stay tuned as many new announcements about the Challenge continue to roll in!

Thanks to ALL who took part in Summer 2017 Hero Week honoring fallen Marines and our Corps Fitness foundations.
Many went for all 7 days….congrats to all of YOU!
Big props to Ryan McLin who was our inaugural recipient of the Kyle Pagerly CF Spirit award.  Not only did he do all 7 days, but he did them with integrity, all while motivating others around him with his 110% work ethic and motivating words!
And as a wrap, below is the link to the recap video posted on youtube!  Thanks all!

FINAL REMINDER: Tomorrow's Finale Day Hero Week workout begins at 9:00AM at Happy Hollow Playground! 1100 Wayne Avenue, Wyomissing.
Don't forget to stay after the workout for the After-Party. There were a few (very few) extra Mission BBQ meal tickets ordered. First come, first served for those!
See you tomorrow!

HERO WEEK DAY 1
We honor Lance Corporal David P. Lindsey of Spartanburg, SC who died May 25th 2007 while serving in Iraq as an infantryman with the 3rd Battalion, 6th Marines. He was scheduled to return home in August of that year.
Lindsey's father said "he was proud to be a Marine and proud to serve. He always wanted to be like his father, grandfather and uncle and serve in the military."
His sister shared a part of a letter Lindsay had written since being stationed in Iraq. It painted a picture of who he was. It said, "We have been watching Flags of our Fathers. It's about the Marines on Iwo Jima and the flag-raising on top of the mountain. I tell you, where the U.S. troops were outnumbered and had the disadvantage but still went face to face with dangers and still took the objective; those men and women are true American heroes (like Pops)."
Also in the letter he wrote, "this is my promise to y'all. Iraq is bad, but it isn't going to stop me (like father, like son). I'm out here on the front lines so y'all can sleep in peace tonight."
We also honor Marine Staff Sergeant Daniel Hansen who died February 14, 2009 in Farah Providence, Afghanistan when and IED he was working on detonated. His twin brother, also a Marine, described Daniel as someone who excelled at everything, always wanting to be a hero at everything. He was a "Marine's Marine".
When every future Marine arrives for boot camp, they stand on yellow footprints; footprints where many stood before them, some having made the ultimate sacrifice. In every story you hear about our fallen Marines this week, the feeling of PRIDE in being a Marine is what resonates. Squad leader calisthenics called about by our Sgt Kaag was the lead-off to our first day of Hero Week. At Corps Fitness, we too have pride in what we do, the effort we give, and the unity in which we do it.

HERO WEEK STARTS THIS SUNDAY, JUNE 25TH!!!!
We are ready to roll with our Summer '17 Hero Week, and this installation will honor fallen Marines and our Pags (on the 6th anniversary of his death, 6/29), as well as pay tribute to the foundations of Corps Fitness.
PLEASE NOTE THE FOLLOWING SCHEDULE ADDITIONS AND CHANGES:
**Sunday, June 25th - 10:00AM Class (ONLY CLASS)
Monday 6/26 - Regular Class Schedule
Tuesday 6/27 - Regular Schedule (8:30AM class WILL be the Hero workout) Spin Hybrid will be as usual
Wednesday 6/28 - Regular Schedule
Thursday 6/29 (Pags) - ****Regular Schedule PLUS 9:30AM Class option to do the Hero Workout (8:45 Spin hybrid as usual)
Friday - Regular Schedule
Saturday 7/1 - FINALE 9AM! Stay tuned for details regarding our finale!!!
Saturday 7/1 - Send Off for Ike Nawa after class. More details to come!
And don't forget to sign up for a t-shirt at the front desk. Design shown below (thank you Matthew Jackson!!)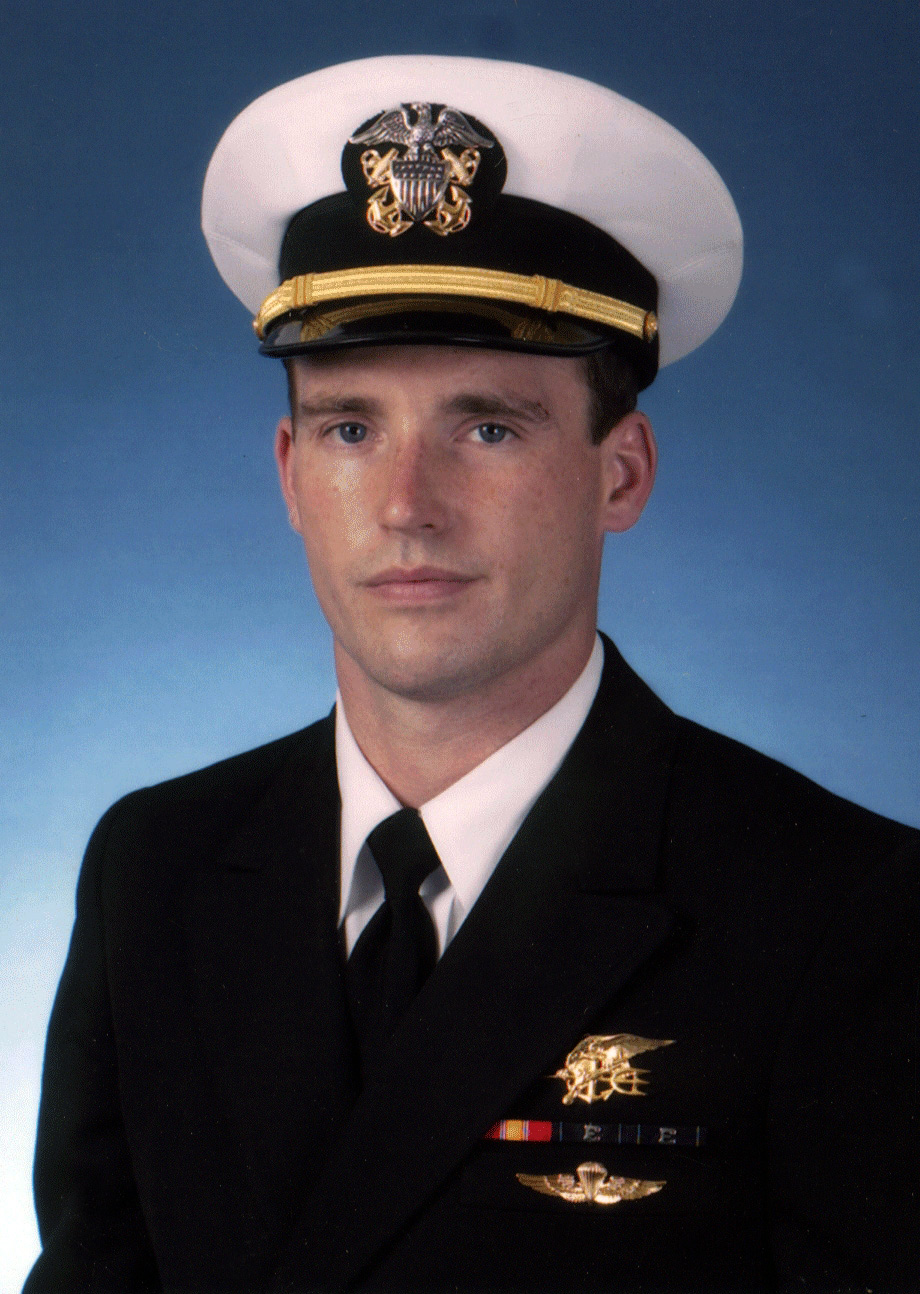 Murphy was born on May 7, 1976 in Smithtown, New York to Irish American parents Maureen and Daniel Murphy, a former assistant Suffolk County district attorney and Vietnam veteran. He was raised in Patchogue. He attended Saxton Middle School, where he played youth soccer and pee-wee football, with his father as coach. In high school, he continued playing sports, and took a summer job as a lifeguard at the Brookhaven town beach in Lake Ronkonkoma. He returned to the job every summer throughout his college years.
Murphy was known to his friends as "Murph", and he was known as "The Protector" in his high school years. In 8th grade, he protected a child with special needs who was being shoved into a locker by a group of boys, this was the only time the principal of the school had called his parents, they couldn't have been prouder. He also protected a man who was homeless, who was being attacked while collecting cans. He chased away the attackers and helped the man pick up his cans.
In 1994, Murphy graduated from Patchogue-Medford High School and left home to attend The Pennsylvania State University (Penn State). He graduated from Penn State in 1998, with a double major degree in political science and psychology. Murphy was engaged to be married with the ceremony scheduled for November 2005.
After graduating from Penn State, Murphy was accepted to several law schools, but decided to attend SEAL mentoring sessions at the United States Merchant Marine Academy. In September 2000, he accepted an appointment to the U.S. Navy's Officer Candidate School in Pensacola, Florida. On December 13 of that year, he was commissioned as an Ensign in the Navy and began Basic Underwater Demolition/SEAL (BUD/S) training in Coronado, California in January 2001, eventually graduating with Class 236.
Upon graduation from BUD/S, he attended the United States Army Airborne School, SEAL Qualification Training and SEAL Delivery Vehicle (SDV) school. Murphy earned his SEAL Trident and checked on board SDV Team ONE (SDVT-1) in Pearl Harbor, Hawaii in July 2002. In October 2002, he deployed with Foxtrot Platoon to Jordan as the liaison officer for Exercise Early Victor. Following his tour with SDVT-1, Murphy was assigned to Special Operations Command Central (SOCCENT) in Florida and deployed to Qatar in support of Operation Iraqi Freedom. After returning from Qatar, he was deployed to Djibouti to assist in the operational planning of future SDV missions.
(From online sources)
The Battle:
On June 28, 2005, Lt. Murphy was the officer-in-charge of a four-man SEAL element in support of Operation Red Wing tasked with finding key anti-coalition militia commander near Asadabad, Afghanistan. Shortly after inserting into the objective area, the SEALs were spotted by three goat herders who were initially detained and then released. It is believed the goat herders immediately reported the SEALs' presence to Taliban fighters.
–
A fierce gun battle ensued on the steep face of the mountain between the SEALs and a much larger enemy force. Despite the intensity of the firefight and suffering grave gunshot wounds himself, Murphy is credited with risking his own life to save the lives of his teammates. Murphy, intent on making contact with headquarters, but realizing this would be impossible in the extreme terrain where they were fighting, unhesitatingly and with complete disregard for his own life moved into the open, where he could gain a better position to transmit a call to get help for his men.
–
Moving away from the protective mountain rocks, he knowingly exposed himself to increased enemy gunfire.  This deliberate and heroic act deprived him of cover and made him a target for the enemy.  While continuing to be fired upon, Murphy made contact with the SOF Quick Reaction Force at Bagram Air Base and requested assistance. He calmly provided his unit's location and the size of the enemy force while requesting immediate support for his team. At one point, he was shot in the back causing him to drop the transmitter. Murphy picked it back up, completed the call and continued firing at the enemy who was closing in.  Severely wounded, Lt. Murphy returned to his cover position with his men and continued the battle.
–
As a result of Murphy's call, an MH-47 Chinook helicopter, with eight additional SEALs and eight Army Night Stalkers aboard, was sent in as part of the QRF to extract the four embattled SEALs. As the Chinook drew nearer to the fight, a rocket-propelled grenade hit the helicopter, causing it to crash and killing all 16 men aboard.
–
On the ground and nearly out of ammunition, the four SEALs, continued to fight.  By the end of a two-hour gunfight that careened through the hills and over cliffs, Murphy, Gunner's Mate 2nd Class (SEAL) Danny Dietz and Sonar Technician 2nd Class (SEAL) Matthew Axelson had fallen. An estimated 35 Taliban were also dead.  The fourth SEAL, Hospital Corpsman 2nd Class (SEAL) Marcus Luttrell, was blasted over a ridge by a rocket-propelled grenade and knocked unconscious. Though severely wounded, the fourth SEAL and sole survivor, Luttrell, was able to evade the enemy for nearly a day; after which local nationals came to his aide, carrying him to a nearby village where they kept him for three more days. Luttrell was rescued by U.S. Forces on July 2, 2005.
–
By his undaunted courage, intrepid fighting spirit and inspirational devotion to his men in the face of certain death, Lt. Murphy was able to relay the position of his unit, an act that ultimately led to the rescue of Luttrell and the recovery of the remains of the three who were killed in the battle.
—Murph Foundation "Biography"

CFers always respond to the call.  We rise up, we dig in, and we contribute to great causes.
Later this summer, Rob and Kim Rauenzahn and their kids will be traveling to a small village near Magambua in Tanzania, Africa.  Their purpose?  Kim will be working with another local doctor on a medical mission trip for the people of this area.
CF would like to support this noble cause by taking a collection of much-needed medical supplies that Dr. Kim and Dr. Jonathan can take with them to treat their patients
What is needed:
- Extra strength Tylenol
- Children's Tylenol
- Advil and/or Motrin for adults
- Advil and/or Motrin for children
- Antibiotic ointment (such as Neosporin)
- Gauze of all types to dress wounds (many of which are caused by burns from open-fire cooking)
- Medical cling wrap (Telfa Ouches Non-Adherent Dressing)
We will being collecting donations May 22nd and finish with a special tribute workout on Saturday, June 3!

We've all got a few pairs of shoes we no longer wear, but they're still in decent condition and we're just not sure what to do with them…  Well, here's your chance to put them to good use (literally)!  Starting this week, Corps Fitness is set up to collect used shoes for the World Wear Project.  Please consider donating your wearable used sneaks and other footwear to the mission.  More information is below - please note the shoe condition and materials acceptable for donations!