It's January, it's cold and gloomy, the sun is MIA, germs are spreading, and it's easy to get bogged down in the ho-hum every day.  Why not embrace the cold and look to the positive side!  Did you know that being cold has many health benefits, including activating brown fat and helping regulate body weight?
Now I'm not saying you need to go taking cold showers or anything, but there are some potential benefits to that as well…  But drinking cold water isn't a bad idea - hey, we have a water drinking challenge in February anyway, why not make it cold?!
And if you do happen to be exercising in the cold, please dress appropriately!  Not that you need a calculator to figure this out, but here's one anyway

 The site contains some ads, but it provides great tips like "wear a hat" and "pants would probably be a good idea".
Apparently these guys didn't get the memo: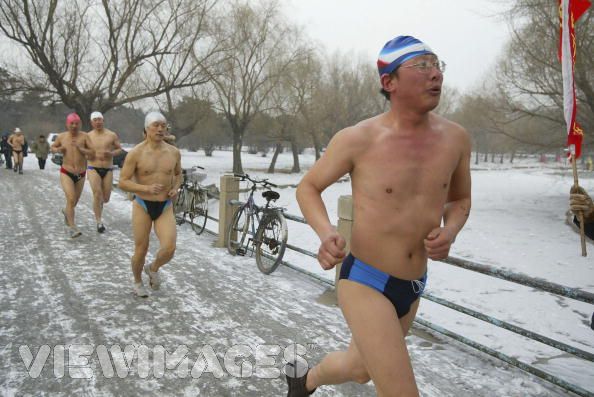 If that's not enough links in one post for you, here's one more!

Big month ahead!  Many thanks to our Corps Fitness management team for putting this all together and keeping things running smoothly!  We have the best people around!
In addition to the Drink a Gallon a Day challenge, we are offering the following during the month of February.  Stay tuned to our blog and Special Events page for continuing updates.
Fitness Challenge - all month
4 week rowing challenge!  There will be a new workout / challenge posted to the white board each week.  Specific instructions, details and rules will be posted on the large white board in Alpha gym.
Week 1: February 1st-7th
6 ROUNDS:  1 MINUTE ON, 30 SECONDS OFF
Week 2: February 8th-14th
Row 400 meters, 1 minute rest, Row 1200 meters

Thank-a-Cop Month - all month
ALL law enforcement will receive a 1 month unlimited pass to CF at no charge (valid Feb 1-28 only).  Simply show your badge to the CF front desk staff and receive your FREE month!




Valentine's Day Couples Class

 -
February 13th @ 6pm!
  (NO 5:30pm class - start time moved to 6 PM)
CF members,  bring in your significant other for a special Valentine's Day workout!  CF members can bring their significant other for only $10!!  If you're both members, just check in as normal!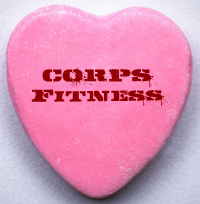 Weekend instructors: 
Friday 5:30 PM: Van
Sunday 8 and 9:30: Gretchen - Super Bowl Sunday!  Wear your favorite team's gear (not required that they're participating in the super bowl!).
Other notes:
1. Wednesday 5:30 PM Basic / Intermediate will be absorbed into a single all-abilities class at the same time.  All abilities are welcome and encouraged to attend!
2. Thursday 5:45 PM Basic / Intermediate had strong attendance in January and will remain at 5:45 PM through February and possibly longer.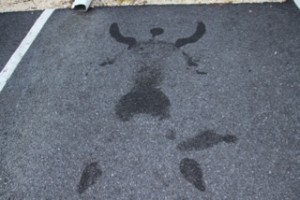 What is lost, must be regained.
Water……Your body is composed of 60% water.   You lose it sweating (every CFer knows this - some more than others, no names!), going to the bathroom and even when you breathe.  Every cell, tissue and organ of your body needs water to function correctly.    So what happens when you don't have enough?  Well, let's not find out!
Join CF for February's Water Challenge!!   Every day for the month of February, drink 128 oz. of water…yes, 128 oz = 1 gallon… And see how you feel / look / perform at the end of the month compared to the beginning.  Take a picture, make a journal entry, send an email.  Just keep track for yourself - no outside monitoring, checking in, etc.  It's all about YOU.
To top it all off, CF is making it easy for you:  Buy an awesome Nalgene Corps Fitness 32 oz. water bottle - drink 4 full bottles per day - to track your intake for only $16 (while supplies last, available starting TODAY at the front desk).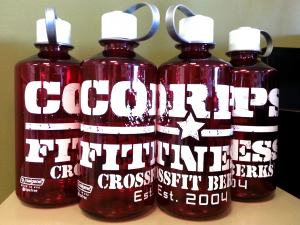 You can drink your water and look cool doing it! (purchase of water bottle not mandatory to participate in water challenge….but hey, why not look cool drinking your water?).  What's in it for you?  Giving back to your body what it loses in the course of a workout, better kidney functioning, calorie control, establishing good habits and possibly breaking old (eliminating sodas and other "sweet" drinks), healthy skin, and the list goes on…
Water has become the new chocolate for the month of February…heck with the heart shaped box of chocolates and get your water on instead!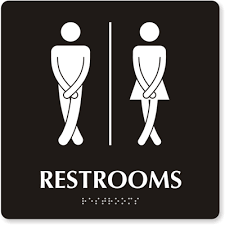 Thank you to everyone who organized, volunteered, participated, and otherwise adjusted their schedules for this weekend's All Out in Berks challenge!  The event was a resounding success and brought out the competitor in everyone with four different events set up to test all aspects of fitness.
If you participated, you can find results here.  Choose your team type from the drop-down menu (men / women / co-ed).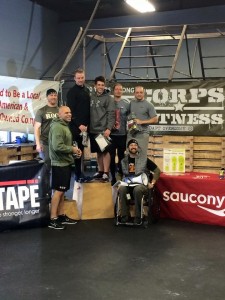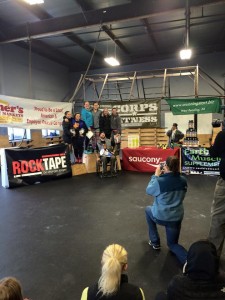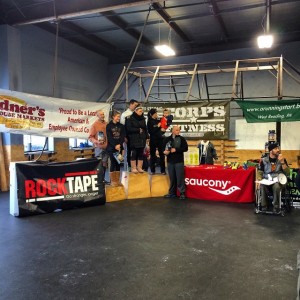 Also, check out this awesome video put together by Alexy!!
More photos to come!

What does it really mean to be fit?  Yes, you probably come in 2, 3, 4 or more times a week and get an all around workout.  But do you gravitate towards your "favorite" class styles (like more lifting / more cardio)?  If so, you may only be hurting yourself.  The challenge this weekend will be an excellent blend of strength and cardio and strength with a high heart rate, so it'll be a great chance to assess your overall fitness.  Strong, fast, lean, powerful, flexible - all are compliments to each other!  Maybe you're super fast but flexible as a board, or you're strong as an ox but can't run for anything.  CFers as a whole excel in all these fields, but there's always room for improvement.  The best part is not knowing what you're in for when you walk in the door, so it's really tough to pick and choose your favorites.  You get what you get, keep your body guessing, and wind up better off overall in the long run!
Marks Daily Apple offers several additional ways to assess your overall fitness.  Read more about it here!  What are your thoughts?  Hmm, one of these could be a great weekend off the wall challenge…  We'll see


**In the event of snow on Saturday, the All Out In Berks challenge is STILL ON.  Stay tuned to the blog, facebook and other social media for continuing updates.**
*Schedule reminders:
- Thursday Basic / Intermediate classes will be 5:45 - 6:45 continues through 1/29, and possibly longer.  Check the blog for updates next week.
- Tuesday / Thursday noon indoor cycling continues with John Pacharis leading the charge!
- Jan 23rd, Garage Strength is closed due to setup for the All Out In Berks challenge.
- On January 24th, CF will not hold normally scheduled classes (7 and 8:30 AM) because we're hosting the All Out in Berks challenge.  If you're participating, good luck!  If you're not participating, come on out and cheer on your fellow CFers!  Normal schedule will resume on January 25th.
Weekend instructors:
Thursday 5:45 PM: Van
Friday 5:30 PM: Gretchen
Sunday 8 and 9:30: John

Weight starts slightly behind center of gravity, hips go back, depth to knees at 90° or further.  Reverse to stand out of squat.  Perfect your form before adding weight!!


In case you're not a facebook person, here are a fwe updates on the All Out In Berks Challenge, taking place this Saturday:

Please read and get informed!

***REGISTRATION IS CLOSING AT NOON ON WEDNESDAY***

Spectators are welcome

1st workout will be posted by noon on Friday

Rest of phases will be posted the morning of the event and demoed 5 min before event.

-bring jump rope (phase 2)

-duration will be roughly 9am-3-pm

-welcome to bring food and drinks (we will supply some items in hospitality area for competitors, additional for purchase by spectators)

-bring a lock to store anything in lockeroom.

-parking in our upper lot behind a-z vacuum and across from the flooring company

-portion of the proceeds from food/drinks for spectators will go to the IMABLE foundation www.imablefoundation.org

-EMS location will be posted in front of our building

-Judges have the right to shut down a lift for safety reasons.

-we will have live scoring and results posted on whiteboard off workout floor in Alpha side

-Announcements, intro to judges and sponsor acknowledgment begins promptly at 830am

-National Anthem to kick off the day at 845am

Another packed Monday night spin / krank class!  CF is proud to be the only place in Berks county that offers adaptive fitness opportunities like this!

'