Do you H2O?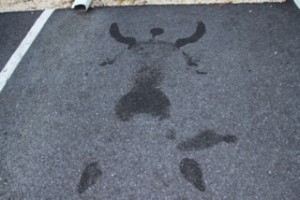 What is lost, must be regained.
Water……Your body is composed of 60% water.   You lose it sweating (every CFer knows this – some more than others, no names!), going to the bathroom and even when you breathe.  Every cell, tissue and organ of your body needs water to function correctly.    So what happens when you don't have enough?  Well, let's not find out!
Join CF for February's Water Challenge!!   Every day for the month of February, drink 128 oz. of water…yes, 128 oz = 1 gallon… And see how you feel / look / perform at the end of the month compared to the beginning.  Take a picture, make a journal entry, send an email.  Just keep track for yourself – no outside monitoring, checking in, etc.  It's all about YOU.
To top it all off, CF is making it easy for you:  Buy an awesome Nalgene Corps Fitness 32 oz. water bottle – drink 4 full bottles per day – to track your intake for only $16 (while supplies last, available starting TODAY at the front desk).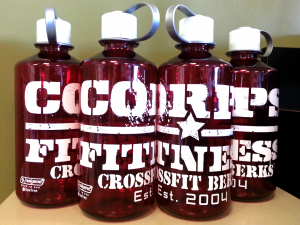 You can drink your water and look cool doing it! (purchase of water bottle not mandatory to participate in water challenge….but hey, why not look cool drinking your water?).  What's in it for you?  Giving back to your body what it loses in the course of a workout, better kidney functioning, calorie control, establishing good habits and possibly breaking old (eliminating sodas and other "sweet" drinks), healthy skin, and the list goes on…
Water has become the new chocolate for the month of February…heck with the heart shaped box of chocolates and get your water on instead!