"…realizing that active populations need to prioritize supplying their bodies with enough quality nutrients to support athletic achievements, no matter how great or small these achievements are, we are all athletes." – Eattoperform.com
CFers are all ATHLETES of varying levels.  Therefore, Corps Fitness promotes the idea of eating to perform….however, eating to perform extends well beyond the fitness arena, and helps in overall work performance and daily functioning as well.
March's Nutritional Component is to explore Paleo eating.  (Notice the absence of the word "diet" which holds the connotation of a short term plan).  What is Paleo eating?  Plain and simple, it is based on eating the same foods our ancestors did, as in fruits, vegetables, meats, seafood and nuts.  Foods from boxes, jars and bags are a NO-GO.  Additionally, paleo eating excludes grains, dairy, added salt and legumes.  Many boards have cropped up on sites like Pinterest, and many CFers already are tooling around with their own spins on what works / what doesn't work for them.  In general, try to eat REAL foods that start in their whole form.  If you can't identify it, it's probably a no-go.  Rather than adding salt or sugar, toy around with different spice mixtures to add flavor to a dish…  It can be overwhelming to try something brand new, but once you get the hang of the "eat this, not that" idea, it'll become second nature!
Is it right for you?  Why don't you join us in trying it out!  Some of you already do Paleo….your tried and true recipes are welcomed!
**NOTE:  As with all nutritional suggestions and components offered through Corps Fitness, you must do what is right for you.  These are just suggestions for you to try….just like your mother used to say about broccoli:  "Try it and you may like it!"

So we've alluded to the Mentoring program in previous blog posts, but here's the scoop: 
Beginning
March 1st
we will have our Mentor Program kick off!  This program is geared toward anyone (new to CF or current CFer) who is interested in having extra support through your CF Mentor by your side.  The Mentor Enrollment Form (layout below) will be added to the backside of your waiver with information on what class time you plan to attend.  You'll be paired with one of the mentors from the list at the front desk.
The price for the Mentor Program will be 1 month for $110. **if you're a current CF member and would like to have a Mentor, you can pay the Mentor price for March and your existing membership will be extended by a month.  If you have any questions or concerns please see the front desk staff for details.
What Having A Corps Fitness Mentor Can Do For YOU!
• Partner with you in all classes to make sure you are following the format correctly and also performing exercises properly.
• Hold you accountable for coming to class.
• Answer any additional questions you have about the class, the format of the class, the exercises, and questions about the gym in general.
• Assist you by suggesting appropriate scaled repetitions, distances , etc. in the course of the workout.
• Your mentor will be YOUR Go-To Person to get started at Corps Fitness for one full month.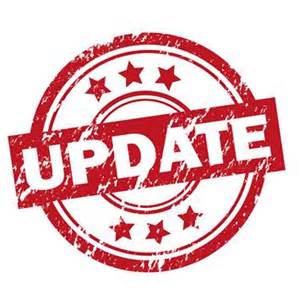 **URGENT NOTICE: Starting Friday 2/27, the 5:15 AM Basic / Intermediate class will be combined into the Friday 5:30 AM all abilities class.  We apologize for any inconvenience, and know that CFers are flexible and always up for a challenge.  Try something new!
Congratulations to Lindsey Haggerty, the winner of our Water Selfie Wednesday contest!  Thank you to all who are participating in the water challenge, and we hope it offered some insight into the right water intake for you!
Reminders: 
Reminder: Open Gym hours during the Cross Fit Open from

2/26/15 to 3/30/15

..see website schedule and blog for additional hours (previously posted). Remember to post your results on the white board at the back of gym.
Reminder: FREE Intro Classes will be held 

Saturday 3/14

and

3/28 beginning promptly at 9:45am
Changes to Schedule:
Effective

2/27/15

:

Friday 5:15am

Basic class will no longer be offered, this class will now be combined with the

5:30am c

lass, which is now an All Abilities Class
Effective

March 1st

, Spin/Krank for

Tuesday 12 noon

is no longer on the schedule, but all other classes will keep the normal spin schedule and we are keeping the

Saturday 9:30am

.
Effective

March 1st

, the

Tuesday 5:30pm

Basic and

Thursday 5:45 pm

Basic will no longer be offered, both these classes will be combined with the

5:30pm

class on Alpha Side, as All Abilities..
Garage Strength will be closed on the following dates: 

Friday 3/6/15 and Friday 3/13/15

. There may be additional closures due to the March arrival of Dane's family's new addition (CONGRATULATIONS!!), so it will mean that DJ may have to be at the other gym.
March Special Workout Days: 
Wednesday 3/4/15

will be in Honor of Mr Thomas Kaag, all workouts this day will be in his name.

Friday 3/20/15

will be a special Welcome SPRING workout/social…

5:30pm

class.. Wear your spring gear, and hope for sunshine!  Bring something for a small social hour after the workout if you want to.
Mentor March and March Challenges: 
Starting March 1st, we'll be initiation a CF Mentoring program.  More information to be posted tomorrow.
March nutrition challenge: Try out Paleo eating.  More info to be posted on Saturday!
The March challenge will be rope climbs.  Think you could rope climb to the top of the Sears Tower?  We'll see!  More info to be posted on Sunday.

Our final week of our water challenge is underway.  What changes have you noticed?  Remember to post your water-drinking selfie to social media, tag Corps Fitness, and be entered in a drawing to win ONE FREE WEEK of classes! For more info: CLICK HERE
**Be smart with your water intake!**

"The only thing that is constant is change."
-Heraclitus
CrossFit Open - extended / new open gym times (5 weeks only, Feb 26-March 30):
Mon.  

6:30-9:30am

; 

10:30am -11:45am

; 

6:30-7:30pm

Tues. 

6:30-9:00am

; 

11am-1pm

; 

6:30-7:30pm

Wed. 

6:30-9:00am

 10:30-11:45am; 

6:30-7:30pm

Thurs. 

6:30-9:00am

; 

11am-1pm

; 

6:30-7:30pm

Fri. 

6:30-9:00am

; 

11am -1pm

;

6:30-7:30pm

Sat. 

9:30-10:30am

Sun. 

10:30am – 11:30am
Effective March 1st, we're making the following additional schedule changes:
Tuesday noon Spin/Krank class is cancelled.  

No changes

to any other Spin / Krank classes.  Saturday 9:30 AM class will remain on the schedule; we've had good numbers for

Saturday

classes with John!
Basic / Intermediate Tuesday 5:30 PM class will be combined into one all-abilities class.

Thursday 5:45pm

 Basic / Intermediate class will be moved back to 5:30 PM class time and will be combined into one class at that time.
If you have any questions on the schedule changes or what class you "should" attend, please ask Chris or another instructor.  And as a CFer, you know that "should" is a very strong word.  All CF classes are able to be scaled / adjusted to any ability level.  But we're not mind readers: please make sure to let your instructor know if you have any injuries or limitations that impact your workouts.
If all of this has you stressed out, here's a de-stressing article with more "change" quotes and relaxing pictures.
Stay tuned to the blog / social media for additional happenings in March.  *Teaser* We'll be initiating a mentor program and also holding a rope climbing challenge.
"The secret of change is to focus all of your energy, not on fighting the old, but on building the new."
-Socrates

FINAL WEEK!!  Who's up for the challenge??  A big THANK YOU goes out to Hector for putting together this challenge series!!
WORKOUT #4
Row 1000 meters, then 2000 meters
Set interval 1 for 1,000 meters and keep the "rest" interval at 0.
Set interval 2 for 2000 meters.
After you complete 1,000 meters, the screen will change over to begin interval #2; 2000 meters.
There is no programmed rest in this workout.
SCORE 4A: 1,000 meters for time
SCORE 4B: 1,000 meter + 2000 meter time
You may redo this workout as many times as you like but you cannot combine your 'best' 4A score and 'best' 4B score. Both scores must come from the same attempt.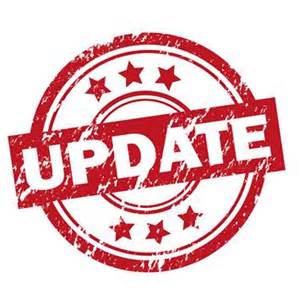 1. There will be NO Friday 5:15 AM class tomorrow, 2/20.  Participants are encouraged and welcome to attend the 5:30 AM class with Brian.  We apologize for any inconvenience.
2. How are our water challenge participants feeling?  Noticed any differences?  Remember our Water Wednesday Selfie contest!  Post a pic, tag CF, and get a chance to win free CF classes!!
3. If you're interested in participating in the CrossFit Open 2015, CF can help you out!  Check out yesterday's post for more details, then register online and sign up at the front desk.
4. Rowing challenge week 3 is underway!  Post your results to the white board.  One more week to go - workout will be posted on Sunday.
5. March is shaping up to be a big month!!  We'll be holding a rope climb challenge as well as launching a CF Mentor program.  Keep an eye on the blog in the coming week for more information!
Weekend instructors:
Friday 5:30 PM: Van
Sunday 8 and 9:30 AM: John

Corps Fitness / CrossFit Berks wants to be your affiliate for the CrossFit Games Open!  Anyone who signs up for the  open will compete in five workouts over five weeks and post their scores online.  Last year more than 209,000 athletes participated from around the world!

Corps Fitness / CrossFit Berks will be offering open gym times throughout the Open for registered individuals to work out.  The week's workout will be released each Thursday at 8pm, and scores are due the following Monday at 8pm. You will have four days (96 hours) to complete the week's workout and submit your best score to the Games site.  You are free to make as many attempts you wish.

Corps Fitness will offer our regularly scheduled open gym times for you to complete each week's workout. Unlimited Plan members will have FREE access while Punchcard holders can have access for 1 regular punch.  We will be compiling a list of judges and competitors which will be e-mailed out and posted.

15.1: Feb. 26 -March 2
15.2: March 5-9
15.3: March 12-16
15.4: March 19-23
15.5: March 26-30

Whether you are signing up to prove you're the best or you are simply looking to have a friendly competition, Corps Fitness / CrossFit Berks is ready!

To register visit http://games.crossfit.com/. If you would like to be a judge, you can get your online certification for ONLY $10.00!  We highly recommend that you get your judges certificate, even if you do not plan to judge.  The certification covers all movement standards you will see throughout the CrossFit Games.

Please let Corps Fitness / CrossFit Berks know you are registered by e-mailing [email protected] or signing you name at the front desk.

'