Weekly Updates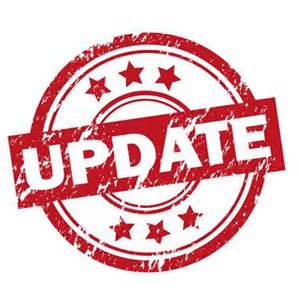 **URGENT NOTICE: Starting Friday 2/27, the 5:15 AM Basic / Intermediate class will be combined into the Friday 5:30 AM all abilities class.  We apologize for any inconvenience, and know that CFers are flexible and always up for a challenge.  Try something new!
Congratulations to Lindsey Haggerty, the winner of our Water Selfie Wednesday contest!  Thank you to all who are participating in the water challenge, and we hope it offered some insight into the right water intake for you!
Reminders: 
Reminder: Open Gym hours during the Cross Fit Open from

2/26/15 to 3/30/15

..see website schedule and blog for additional hours (previously posted). Remember to post your results on the white board at the back of gym.
Reminder: FREE Intro Classes will be held 

Saturday 3/14

and

3/28 beginning promptly at 9:45am
Changes to Schedule:
Effective

2/27/15

:

Friday 5:15am

Basic class will no longer be offered, this class will now be combined with the

5:30am c

lass, which is now an All Abilities Class
Effective

March 1st

, Spin/Krank for

Tuesday 12 noon

is no longer on the schedule, but all other classes will keep the normal spin schedule and we are keeping the

Saturday 9:30am

.
Effective

March 1st

, the

Tuesday 5:30pm

Basic and

Thursday 5:45 pm

Basic will no longer be offered, both these classes will be combined with the

5:30pm

class on Alpha Side, as All Abilities..
Garage Strength will be closed on the following dates: 

Friday 3/6/15 and Friday 3/13/15

. There may be additional closures due to the March arrival of Dane's family's new addition (CONGRATULATIONS!!), so it will mean that DJ may have to be at the other gym.
March Special Workout Days: 
Wednesday 3/4/15

will be in Honor of Mr Thomas Kaag, all workouts this day will be in his name.

Friday 3/20/15

will be a special Welcome SPRING workout/social…

5:30pm

class.. Wear your spring gear, and hope for sunshine!  Bring something for a small social hour after the workout if you want to.
Mentor March and March Challenges: 
Starting March 1st, we'll be initiation a CF Mentoring program.  More information to be posted tomorrow.
March nutrition challenge: Try out Paleo eating.  More info to be posted on Saturday!
The March challenge will be rope climbs.  Think you could rope climb to the top of the Sears Tower?  We'll see!  More info to be posted on Sunday.