How did you hear about CF?
I heard about it from my mom.
When did you start coming to CF?
I started April 2014.
What kept you coming back?
I enjoyed the challenging workouts and it is keeping me in shape.
What was the most challenging part about starting / sticking with CF?
Me being the youngest one there.  Other than that, it's been great!
What has been your biggest success since starting?
My stamina and strength has increased quite a bit.
What has been the most surprising benefit to your commitment to CF and to your fitness?
I enjoy it way more than I thought I would from when I started.
How has CF helped you outside of class?
It has increased my confidence.
What do you like most about CF?
I really enjoy the challenging workouts!
Do you have a favorite exercise?
I like the tire flips.
Any words of wisdom?
Stick with it, you'll get stronger.  Don't quit!
Any other thoughts?
Great place to workout with nice people around you.  Trainers are awesome!
Keep up the good work, Scott!  We are proud to include you as part of the CF family!

We're hosting a trial Kids class tomorrow during the 8:30 AM class, open to ALL ages!
Stay and Play for the little guys (toddler / preschool)
There will be an organized Corps Kids class for the older kids
Parents can work out in the regular 8:30 class or they can join the Corps Kids fun
$5 for each child

Stay and Play is today (and every Thursday) at 9:30 AM (photo above).  Drop off your toddler / preschooler while you work out, or join in the Stay and Play fun.  Today kids are learning about different animals: how they sound, move, and play.  Spread the word!  No more excuses about needing someone to watch your little one while you exercise!
FREE intro to CF class this Saturday at 9:45 AM!! Tell your friends!
Pags 5k is two weeks away (what?!?).  Sign up today to run or volunteer!  **CF will be CLOSED on 10/5 (no 8 AM or 1 PM class)
The September mini-challenge starts today.  See Tuesday's post for more info and sign up for your time slot!!

…you stock up on band aids for skinned knees and ripped hands - for you, not your kids!
…you keep a single tube sock in your gym bag, just in case rope climbs come up on the daily docket.
…you don't recognize a fellow CFer in public because they're dressed up.
…main events, shoelace and poser have different meanings to you than to the general public.
…you have nightmares about being the reason that "30 seconds starts now!!"

Perfect timing, right?  Because you were just thinking "man, I could really use a challenge right about now."  …because you're a CFer and CFers are challenge seekers!  Well, you're in luck:
Running this Thursday-Saturday before every scheduled class, 2 people can sign up for each 5-minute increment in between the following times:
Thursday - 5:05am-5:20am

 / 

9:05am-9:20am

 / 

5:05pm-5:20pm

Friday

 -

5:05am-5:20am

 / 

9:05am-9:20am

 / 

5:05pm-5:20pm

Saturday - 6:35am - 6:50am

 / 

8:05am - 8:20am
This is a 3 exercise challenge that will take approximately 10 minutes. Please bring a stopwatch to track your time so you can use this benchmark to re-test in October. Sign up for your time slot at the CF front desk.  **Be ready to start at your designated time: get there enough ahead of time so you can warm up and stretch on your own.
** FAQs / Gripes:
Q: But this is too last-minute and I need to train for the challenge.
A: No, you don't.  You're a CFer, and coming to CF is enough training for this challenge.  Plus, the time you set in September will be the time to beat when you re-test in October.  So you're really just competing against yourself, and you "train" as much as you train any day.
Q: I can't do this weekend - can I just do the re-test in October?
A: Well, are you really busy or do you just not want to pick a time slot outside of your comfort zone?  And what's the point in re-testing if you have nothing to compare it to in the first place?  It's up to you…
Q: What are the exercises?
A: You'll find out when you get there.  Another testament to the idea of getting there ahead of time to set up and warm up.  Do it.
Q: Bring my own stopwatch?
A: Yes, a trainer will start you and keep track, but he/she will likely be starting others when you're wrapping up.  Bring your own timer and remember your time long enough to write it down (and beat it in October).

Congratulations to all CFers who ran the Philly Rock and Roll 1/2 marathon yesterday!! It was a tough and humid morning, but you all persevered and got it done, embodying that tried and true CF mental toughness!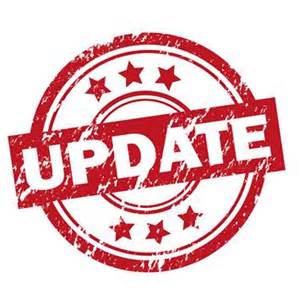 TODAY is the last day to register for the Pags 5k and guarantee a race shirt.  Sign up now!  The fourth annual Kyle Pagerly 5k will be held in Shillington Park on October 5th.  CFers always step up in volunteerism and participation in this event, so let's make this year the best yet!
Good luck to all the CFers participating in the Philly Rock and Roll 1/2 Marathon this Sunday!!!
Stay and Play is going strong on Thursday mornings.  Adults are now welcome to stay and play with their toddler - preschool age kiddos.  Join the fun as our young CFers learn about cause and effect, balance, coordination, and CF citizenship.
Weekend instructors:
FNL - Van
Saturday 7 AM - John
Sunday 8 and 1 - John
'