As you know, because you're probably signed up to either race or help or both, the 3rd annual Kyle Pagerly 5K is coming up this Sunday.  In years past, as with this year, CFers have stepped up in a big way to help with race activities.  We'd like to appeal to all CFers' household talents by asking for baked goods to support the race.
Sign up with what you will bring in the comments (please make 3 dozen).  Goodies can be delivered to CF on Friday and Saturday or brought to the race on Sunday morning.  Thank you all for helping out and have a great week!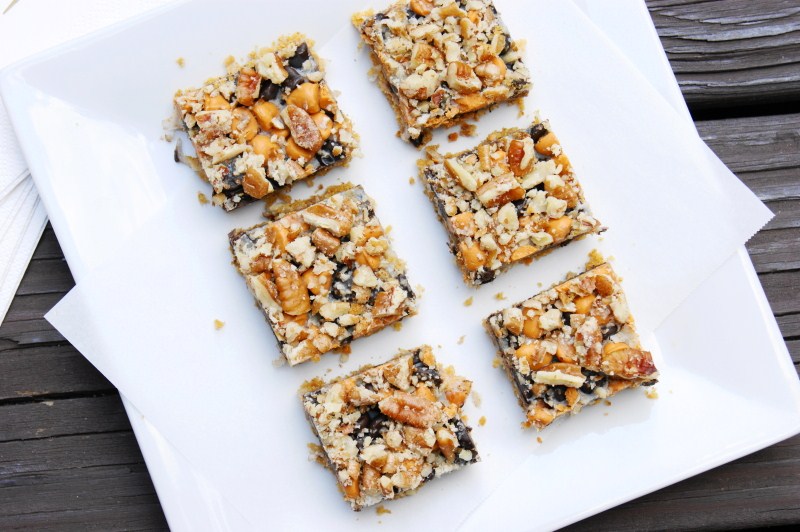 Corps Fitness has always had the philosophy that whatever your issue you can look within to Improvise, Adapt and Overcome. Find a way to do things differently and move on with no excuses. We have had many people within our ranks that have demonstrated just that and they have inspired those around them to do even more. Wednesday 9:30am class had the pleasure of working out with a man who visited us from West Chester and participated in the workout and demonstrated that philosophy loud and clear!! Marine Corps Captain John O'Brien showed us how a CF class can be completed with only 1 arm and 1 leg! Thank you sir for joining us and for reaffirming and demonstrating what the Marine Corps instilled in you and Corps Fitness founder Chris Kaag, that there are NO EXCUSES for what you CAN achieve! Ooh Rah!!!!!
Excerpt from John's Bio
A person's character traits are the foundation for survival in today's fast changing world. Not only does your character help you succeed in the business world, but also it carries you through the tragedies and suffering we encounter personally. John O'Brien is a retired Captain from the USMC, and he knows how a strong character helped him to survive a horrific plane crash in 1993. These same character traits help John to embrace life and live it to the fullest.
While piloting the AV-8B Harrier jump-jet during a routine training mission landing on a road near Cherry Point, NC, John's airplane veered off the road and exploded upon impact. He was severely burned over 36% of his body, which ultimately led to the amputation of his left arm and left leg. John teaches how key character traits aided in his survival and recovery.
Personal integrity, trust, loyalty, honesty and self-confidence are just a few of the key character traits that sustained a positive mindset to enable John to recover from the devastating effects of losing two limbs and suffering through skin grafting surgeries. These same character traits are what drive John O'Brien

1. Free Intro to Corps Fitness session this Saturday 9/28 at 9:45 AM - spread the word!
2. Carry the Load Test-Out sessions are coming up 9/29-9/30.  All classes (regular class schedule) these 2 days will be the same as test-in days at the beginning of the month.  You DO NOT need you weight for test-out.  Finish out the month and see how much you improved after Carrying the Load all month!!
3. CF will be closed on Sunday 10/6 for the Pags 5k.  Please consider contributing to this event in some way: run (with your weight?!), volunteer, spectate, etc.  Talk to Matt D if you have any questions.   For those of you who don't know the history of this event, Kyle was working to create the first annual run as a way to honor all fallen officers when he was killed in the line of duty.  The race was named in his honor and continues to carry carry on his legacy.  Never forget!
4. October will be Cancer awareness month at CF and Fit U.  We'll have special workouts and a wall dedicated to cancer survivors and those who lost their lives.  We'll also be recognizing the cancer survivors among us during the month.  Just another way to show how special life and friendship really are.
5. Also stay tuned for more October happenings, including the Third Friday Speaker Series and a Fall Challenge!
Weekend Instructors:
Friday 5:30 PM - Gretchen
Sunday 8 AM - Ed *Test-out!
Sunday 1 PM - Chris *Test-out!
No aspect of functional movements is more important than their capacity to move large loads over long distances, and to do so quickly. (Gregg Glassman)
Work = Force*Distance
Increasing force or distance means you have increased the work you are doing.  In addition to carrying a larger load during runs, a taller person has a longer distance to travel (say for burpees or B&T) and therefore performs more work when they are moving at the same pace as a smaller person.  The taller person has to move a longer distance to reach the ground, kick the feet out, even to squat!
Power = Work/Time = (Force*Distance)/Time: Decreasing time means increasing power!
Reminder!  Thank you CF'ers! CF Appreciation Week 9/23-9/27. 10-15% off all memberships 9/23-9/27 ONLY.  Inquire at the front desk.
We're into the final week of the Carry the Load challenge: keep up the good work!  Test out days will be 9/29-9/30 (non-weighted).
Remember to maintain good form at all times, from the warm-up runs to the cool-down stretches.  Maintaining proper form will strengthen your muscles and help prevent injury!
Reminder!  Stop by tonight at 6:45 or stay after Friday Night Lights class tonight to hear Nat Gallen and stay for a non-workout gathering with your favorite CFers.  This is a great way to get to know your fellow teammates outside of a class setting.  Our goal is to offer similar opportunities every Third Friday; if you have someone you'd like to bring in to speak, let Chris, Matt, Jan or Gretchen know.
ap·pre·ci·a·tion
əˌprēSHēˈāSHən/
noun
the recognition and enjoyment of the good qualities of someone or something.
gratitude for something.
Keep an eye out for a newsletter from CF regarding Appreciation Week!  This will be your chance to purchase discounted punchcards and unlimited memberships: our way of saying thank you to everyone for making CF what it is.  We do so much more than just punching in and working out.  It's a family and something to be proud of!!
Reminder!  Nat Gallen will be speaking after FNL tomorrow evening, starting at 6:45.  All CFers are invited to hear his inspiring story of overcoming cystic fibrosis to summit Mt. Kilimanjaro!  Bring drinks or a paleo-type dish to share, and stay afterward to hang out!
Weekend instructors:
Friday 5:30 - Matt D
Sunday 8 AM - John
Sunday 1 PM - John
…is coming to CF to share his story.  Friday 9/20 will kick off our 'Third Friday' series, a new opportunity to share with your CF comrades.  For the inaugural event, CF welcomes local teen Nat Gallen, who recently summitted Mt. Kilimanjaro while raising awareness for Cystic Fibrosis.  Nat will share his story at 6:45 on Friday, after conclusion of the 5:30 class.  This event is open to all CFers.
For this event, please bring drinks or a paleo-type dish to share.  This is a great opportunity for newer folks to get to know veteran CFers (without fear of missing an exercise or choking on your own sweat), for the 5:30 PMers to mingle and catch up with the 5:30 AMers, etc.  Again, ALL CFers are welcome and encouraged to attend!!
'