**Reminder / correction: you do NOT need to bring your weight with you for test-in days Sunday and Monday!
Several people at CF have experimented with different eating habits: Paleo, 4-Hour Body, Gluten Free…  What have you tried, and how did it make you feel?  Is there a website where we can learn more?
Here are a couple to get started:
The Paleo Mom - easy recipes that you'll actually enjoy!  http://www.thepaleomom.com/
Gluten Free Goddess: http://glutenfreegoddess.blogspot.com/
1. Reminder: September challenge test-in dates.  All classes 9/1 and 9/2 will be the same.
Sunday 9/1:
7, 8, 9, AM with Matt D
1, 2, 3 PM with Gretchen
Monday 9/2:
8, 9 AM classes (Holiday Schedule) - with Chris
8 PM class added for law enforcement and anyone else who can't make it out earlier - with Kevin Q
NO SPIN CLASS on Monday
Correction!!  No weights needed for test-in day.  Just bring your A-game!
2. Intro classes will continue 2nd and 4th Saturday of the month: the next intro class will be 9/14 at 9:45 AM
3. Friday 5:30 PM instructor: Van!
CF is all about Respect, Accountability and Teamwork.  We check our egos at the door and get it done, easy as that.  One of the many great things about CF is that the day you had or the life you lead outside our doors doesn't matter, as long as you're willing to put the work in once you're inside.  Whether you're a ditch digger or a surgeon, we are all on a level playing field once we cross that threshold!
Your present circumstances don't determine where you can go; they merely determine where you start.
-Nido Qubein
Please note time changes for Labor Day Holiday (September Challenge 'test-in'):
Sunday September 1: 7a, 8a, 9a, 1p, 2p, 3p
Monday September 2: 8a, 9a (Holiday hours)
Get ready for a challenge like you've never seen before!  September 1st we'll introduce the 'Carry the Load' challenge at CF classes.  All September long, workouts will be organized around carrying a load either as an individual or as a team (or both).  These workouts are still scale-able to all abilities and general class formats will remain the same.  You'll just be asked to do a little extra and push everyone else to step it up as well.
We'll have 'test in' and 'test out' days set up so you can see how you improve over the course of the month.  Test in sessions will be September 1 and 2 - additional class times have been added and all classes on these days will be the same:
9/1: 7, 8, 9 AM and 1, 2, 3 PM
9/2: 8, 9 AM (Holiday hours) **UPDATED
Please plan to attend one of these classes to get your baseline.
Be creative!  Bring your own weighted object or grab one at CF.
Click here or the sidebar icon to find out more.  Post any additional questions or comments or eggings-on below!
Maybe exercise can't change your genes, but exercise has recently been shown to change how those genes operate.  Here's an excerpt from a recent NYTimes article entitled 'How Exercise Changes Fat and Muscle Cells.'  This is some fascinating research on how diet and exercise affect your body composition and how your genes are expressed.  Click here for the full article.
"One powerful means of affecting gene activity involves a process called methylation, in which methyl groups, a cluster of carbon and hydrogen atoms, attach to the outside of a gene and make it easier or harder for that gene to receive and respond to messages from the body. In this way, the behavior of the gene is changed, but not the fundamental structure of the gene itself. Remarkably, these methylation patterns can be passed on to offspring – a phenomenon known as epigenetics.
What is particularly fascinating about the methylation process is that it seems to be driven largely by how you live your life. Many recent studies have found that diet, for instance, notably affects the methylation of genes, and scientists working in this area suspect that differing genetic methylation patterns resulting from differing diets may partly determine whether someone develops diabetes and other metabolic diseases.
But the role of physical activity in gene methylation has been poorly understood, even though exercise, like diet, greatly changes the body. So several groups of scientists recently set out to determine what working out does to the exterior of our genes.
The answer, their recently published results show, is plenty."
The article concludes with the following:  "But already it is clear, Dr. Ling says, that these new findings "are additional proof of the robust effect exercise can have on the human body, even at the level of our DNA.""
Fascinating!  We all have the power to influence how our DNA is expressed?!?  No excuses!!
Free Intro to CF class this Saturday at 9:45 AM
Remember to sign up for the 4th annual RU Able Duathlon, taking place September 8th.  Sign up online by Monday August 26th to guarantee your race shirt.  Race-day registration will be available at an additional cost.
Once you know your 5k time, take that info to the bank and sign up for the Kyle Pagerly 5k on October 6th.
We also are in great need of volunteers at the Pags 5k.  Please email Matt D or sign up at the front desk with your availability.  Volunteer, run, have a fun day!
Plenty of opportunities this fall to get outside and suffer with fellow CFers!
Weekend instructors:
Friday 5:30 PM - John
Sunday 8 AM - Van
Sunday 1 PM - Gretchen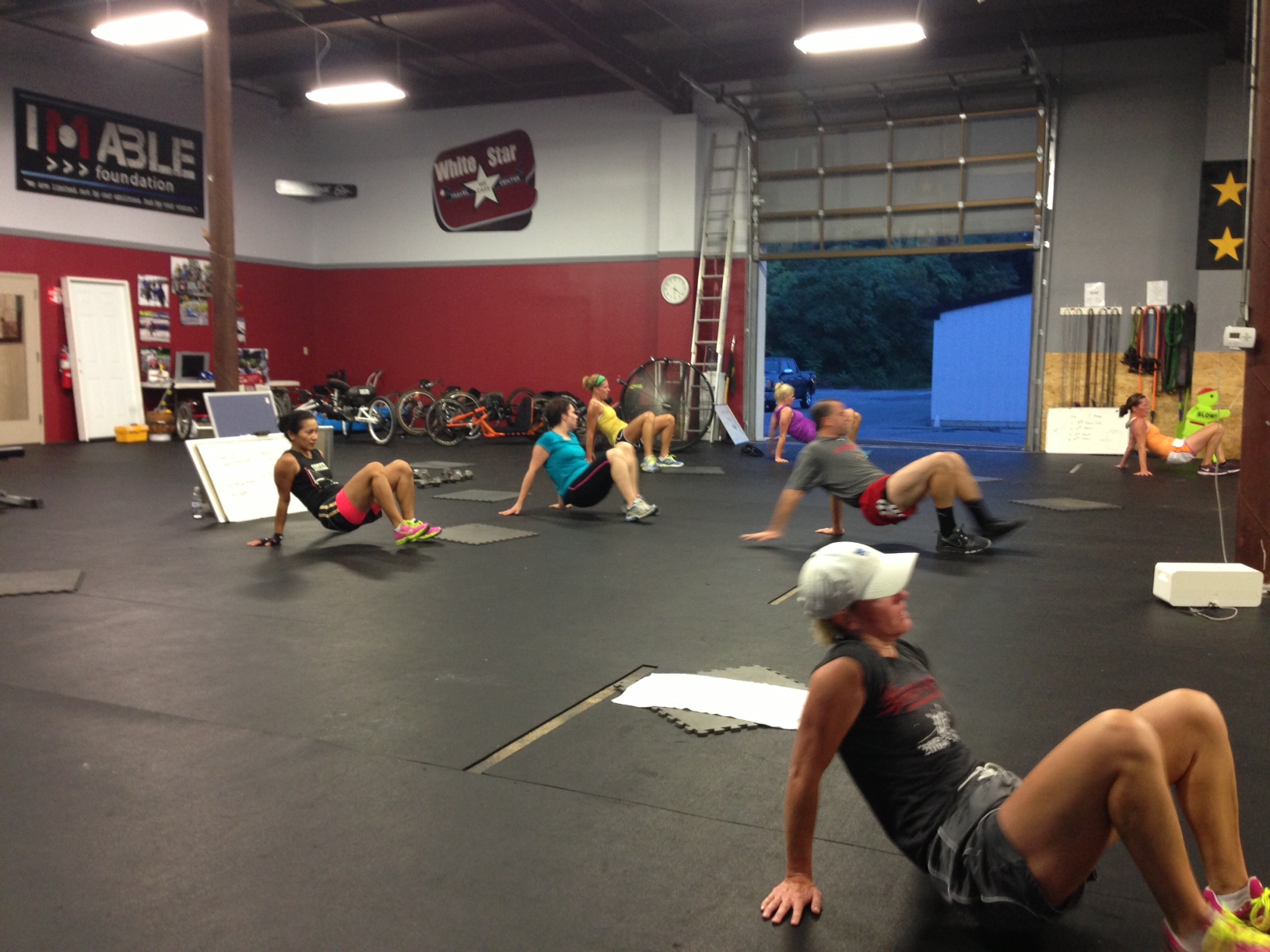 Midline stabilization is essential for functional movement (crossfit.com).  A stable midline allows all other muscle groups to work together while minimizing risk of injury.  Matt D touched on this in last week's form post about abs, and it is worth repeating.
How many times during a typical day do you do a crunch-like or sit-up-like movement?  Maybe once or twice, if at all?  Now how many times do you twist, bend, squat, stand, push, pull, carry a load?  Probably more than you can remember!
Underneath the 'vanity' muscles in the body (think abs, calves, etc) there are layers of hidden muscles that are doing most of the work.  Work those and the rest will follow.
This is a silly question to ask CFers because the answer is always "bring it on!"  September will be a fun month if the sections of fun and pain happen to overlap in your personality venn-diagram.
September will be here before we know it!  Get your running and biking legs in shape for the 4th annual RU ABLE Duathlon, taking place right out your back door at the Wyomissing High School on Sunday, September 8th.  Participate as an individual or as a 2- or 3-person team.  You can also register for the 5k only.  Register HERE by NEXT MONDAY (8/26) to guarantee your race shirt.
Once you know your 5k time, take that info to the bank and sign up for the Kyle Pagerly 5k on October 6th.  No time like the fall for some great events!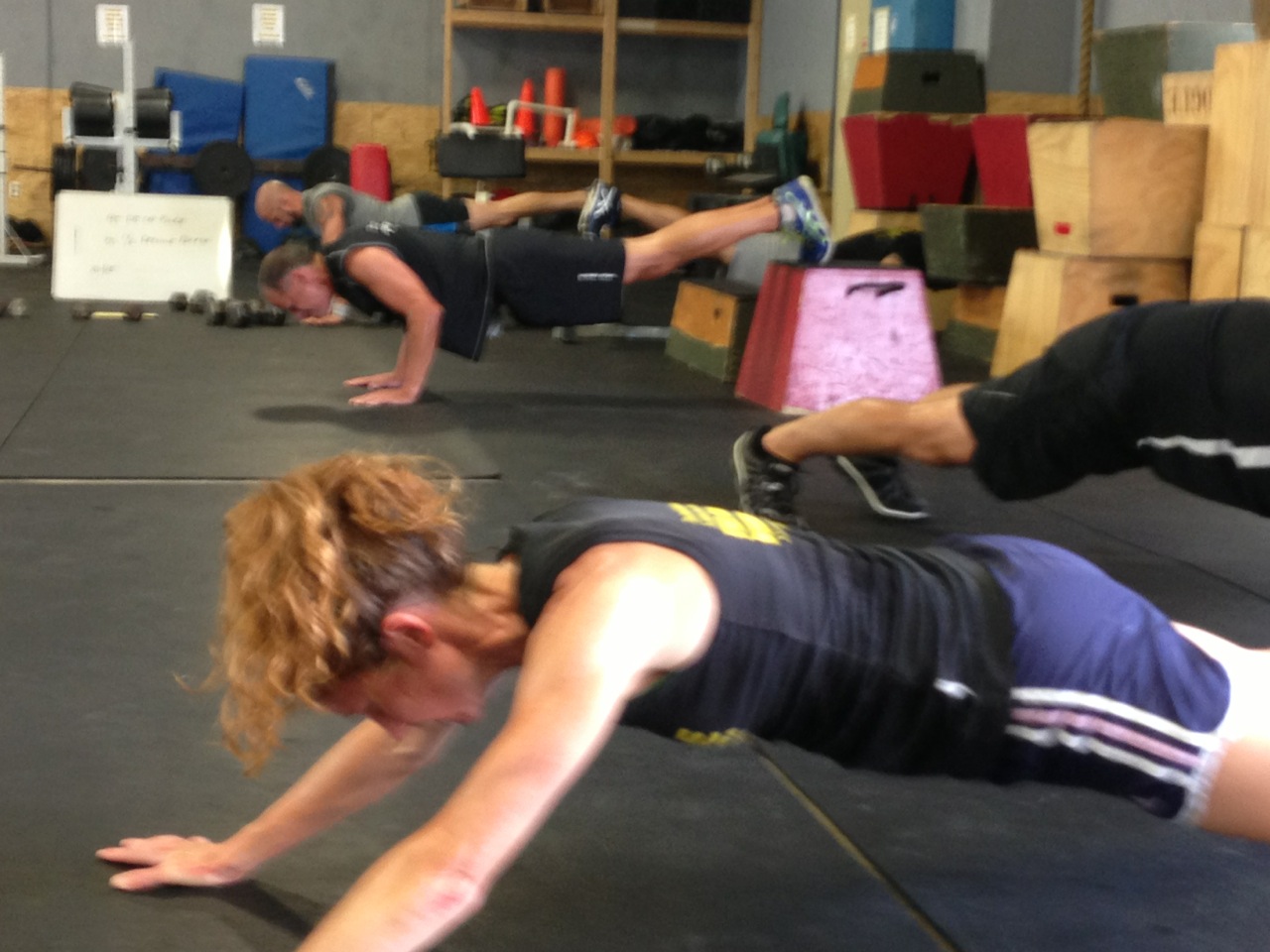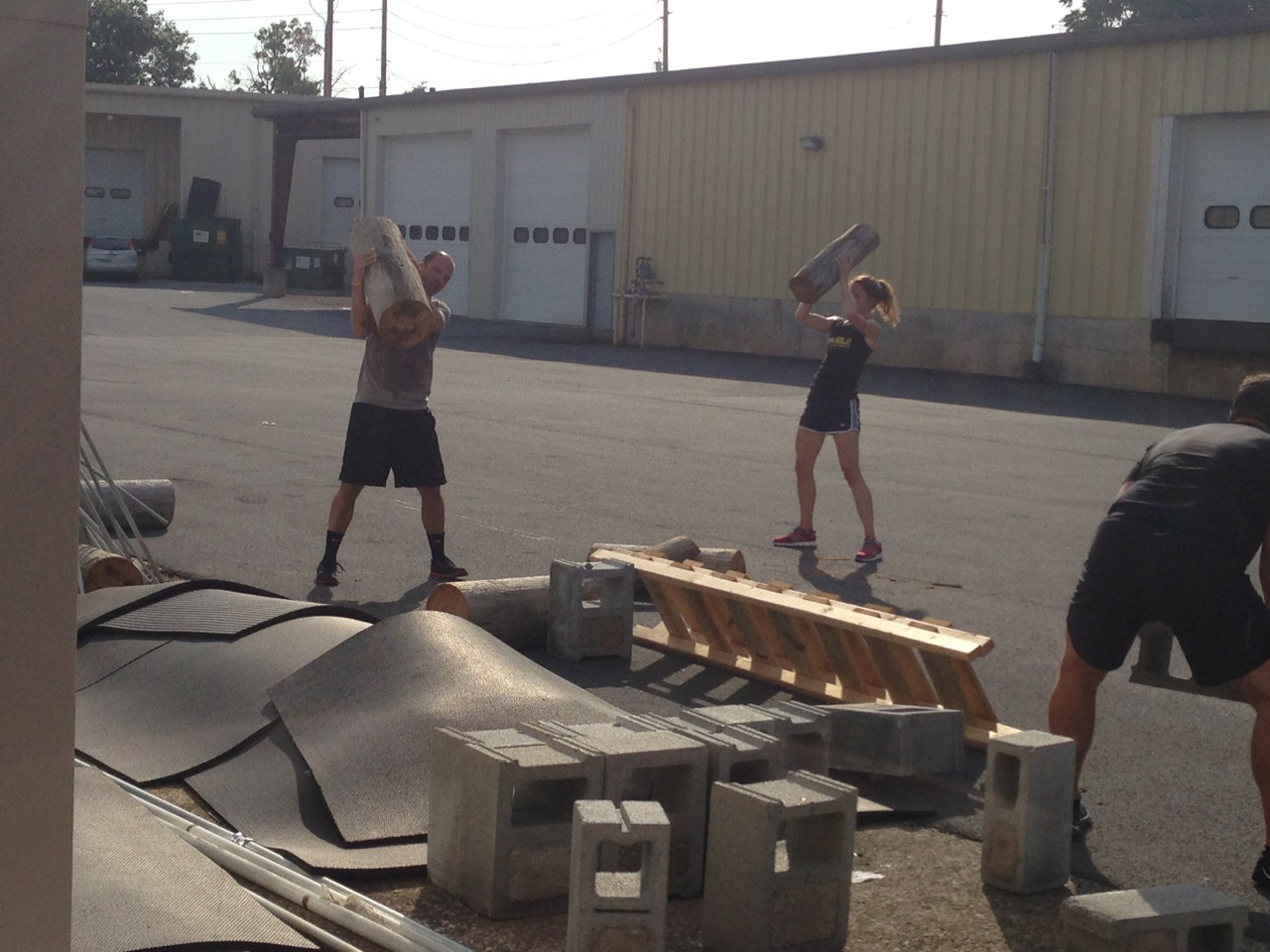 '