Thank you to ALL CFers who made it out for one or all days of Hero Week!  Congratulations to those who finished all 8 days - what an accomplishment, and one that certainly should be recognized!
This week was truly motivating and special, and all CFers deserve credit for making it what it is: a week to honor others and to suffer alongside fellow CFers, to kick it up a notch and remember that we GET TO do this.  HW Summer 2014 was also incredible special because CFers got the chance to meet honorees and to be motivated by their story and camaraderie during the workout.  Thank you to John O'Brien for attending class on Friday, and for the extra level of motivation that your first-hand story and work ethic provided!

Totals for the week (not including warm-ups):
12+ Miles of running / QS / Sams drag / etc.
244 Box jumps
212 KB swings
172 Burpees
170 Deadlifts
159 Pull ups
138 Cleans
129 Double unders
110 Sots press
+95 or fewer of various other exercises.
GREAT WORK, EVERYONE!!
Kyle Pagerly - June 29th is the 3rd anniversary for Kyle being taken from us too soon. Despite the loss of a great CF'er, Sheriff K9, firefighter and man, Kyle's legacy lives on and has accomplished so much in his name since his passing. That is a true testament to the impact he made on those around him. Kyle was passionate about helping young people and ensuring all who wear the uniform are ready for the challenges they face.As a result, the Badge 27 Explorer program lets young men & women experience different areas of law enforcement so they can be informed about making a decision for a career in law enforcement. With the help of his wife Alecia, we now have the "Pags Call to Action" 3 month challenge that honors Kyle's legacy by getting all Berks County Law enforcement & 1st responders into better physical and mental shape to handle the challenges of their profession. These are just two in a long list of accomplishments in Kyle's name. We are proud to continue Kyle's legacy in all that he represents and ensure he is never forgotten.
Huge finale for Summer Hero Week 2014. Check out the photos from an inspiring week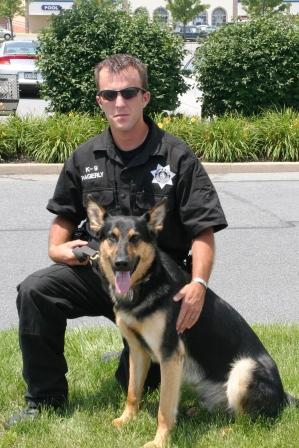 Josh Sams – CPL USMC – 1st Battalion, 6th Marines, H&S Company, Scout Sniper Platoon – On January 12, 2012, Josh was on foot patrol in Sangin with the 1st Battalion, 6th Marines. He stepped on an IED (improvised explosive device) and sustained injuries that required both legs to be amputated above the knee. He also sustained a serious pelvis injury.Despite his injuries he continues the Marine mentality to Improvise, Adapt and Overcome. He is pursuing his degree in Criminal Justice, stays active working out, hand cycling and preparing to move back to OH with his incredible wife Lindsey, who stood by him throughout his journey.

**John will be taking part in the 5:30 PM workout!!**
John O'Brien – I'm a retired Captain of the United States Marine Corps. I was a fighter pilot in the AV-8B Harrier jump-jet from 1992 through 1993. On September 22, 1993 I was involved in a serious crash in the Harrier during a routine training mission just outside Cherry Point, NC. As a result of 3rd degree burns over 36% of my body and burn infections, it was necessary for doctors to amputate above the left elbow and below the left knee. I spent three months in the burn center at Brook Army Medical Center (BAMC) in San Antonio, TX. Upon release from BAMC in December of 1993, I was transferred to Walter Reed Army Medical Center in Washington D.C. I spent roughly six months at Walter Reed for prosthetic fit outs and rehabilitation. From a personal perspective, becoming an amputee has changed my life for the better. Through the daily process of improvising, adapting and overcoming, I become a stronger person and those challenges that once seemed monumental now become a regular habit of daily living. This is probably the hardest thing to convey to new amputees. I never see myself as having a disability. I only see myself as having ability. I may do it a different way, however, I work to figure it out and adapt to how it can work for me and make me more able bodied. That's rewarding in itself.

Taylor Morris – On May 3, 2012, Taylor was injured in action. The injuries were profound, but he stayed conscious immediately afterwards. He was able to tell his partner to call Danielle and family to tell them everything. He sustained injuries to all four limbs, entailing loss of both legs, left arm from the bicep down, and right hand.Taylor is currently receiving medical care and Rehab at Walter Reed Medical Center, near Washington DC. "As I said before, Taylor is determined to conquer anything, and this won't be any different," Danielle (his girlfriend) said on her blog. "He will continue to be the Taylor John that we all know and love. His recovery is going to be long and grueling, but hard work and determination is nothing that Taylor has ever shied away from. He is the most loyal and loving person I know, so I ask everyone to be there for him. This is a devastating situation that no one should have to go through, but we can make it through this and we will come out stronger on the other side!"


Got some for Brian Flannery's Platoon today!
From September 2009 to September 2010, 2nd Platoon Charlie Company 2-508 PIR, 4th BCT, 82nd Airborne Division deployed in support of Operation Enduring Freedom under Task Force Fury to the Kandahar Province of Afghanistan. During their 12 month tour, 2C (Two Charlie) operated in the Panjwai,Zhari, and the Arghandab River Valley districts of Kandahar, all hot beds of Taliban activity. During their tour, 2C was able to defeat and disrupt Taliban activity and weaken the insurgency in their areas of operation, but not without a price. Of the 7 Paratroopers killed in action from Charlie Company, 6 came from 2nd Platoon, and with almost a 30% casualty rate amongst the remaining members of 2C. Now there may not be a Medal of Honor recipient amongst this group, but the men of 2C saw enough direct action to make even the hardest of individuals weak in the knees. It is only fitting that this group be honored, both their fallen heroes and those still amongst us. AIRBORNE, ALL THE WAY, FURY FROM THE SKY!
"Team Workout"
1 mile hill run (alt. flat run 4 laps)
25 chest to bar
35 burpee box jump
55 push press (80 lb male/50 lb female)
75 OH swings
1 mile weighted run (heavy)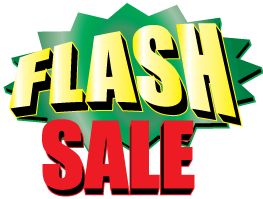 From 7am Wed 6/25 through 7pm Friday 6/27 we are discounting our 2 - week sessions of CORPS Kids!! 50% off $75 rate for each participant for this limited time for one session or both. Each class will accommodate 8 and under and 9-12 yrs. We're excited to get these opportunities started so take advantage of our 3 day Flash Sale!!! **Minimum of 10 to start sessions**

SSG Tom Lee – On May 22, 2007 during routine route security operations, my (2) Stryker vehicle section came under small arms fire. While attempting to isolate the origin of the small arms fire my vehicle was hit by a buried, command-wire IED consisting of (EOD – estimated) 4-5 155MM artillery rounds, mortars and propane tanks. After a very brief blackout, I woke to a smoke and dust filled Stryker hull; the blast had come in from the radio array on the right side and blew a significant hole in that section of the vehicle. After shaking out the cobwebs, I began to assess the situation and immediately realized my right leg was mangled; I could see my fibula near my knee (my fibula and foot were gone). I called out to my squad to report my condition and attempt to get their status while grabbing one of the three tourniquets I carried in my kit, (1-rapid and 2-rachet straps) and began to apply the tourniquet. I feel this is one of the reasons I was able to cope with the fact that I was an amputee so quickly during my recovery – I knew my leg was gone immediately. I did not wake up in a hospital missing my leg; I actually tended to it first hand. I think it would be more difficult to simply wake up to such a sight.  That blast took my leg and sure that is terrible, but that incident took the lives of men in my charge; one man – a father, husband, son and brother; the other – a young man of 18 years who had his whole life ahead of him. To honor my brothers, that is my true and constant inspiration.
"Whitten"
5 rounds
22 KB front swings
22 box jump overs
400 m run (round 2 & 4- weighted)
22 burpees
22 sots press (11 each arm)

Wanting people to understand most of the soldiers don't want to be there either. They want peace like all of us do. Wondering why almost every house you see doesn't have an American flag on it like after 9/11. Understanding the true meaning of honor, pride, dedication and hero. Knowing our loved ones are soldiers; driving in a convoy, infantry, mechanics, medics, doctors, nurses and chaplains. But most of all they are our husbands, wives, sons, daughters, brothers and sisters. They have a job to do and a family to take care of. That family not only consists of a spouse and kids, but your family as well.**(Excerpt from a letter by Jennifer Chaloux to her husband, Spc. Matthew Chaloux, a Georgia National Guardsman, who was deployed to Afghanistan for a year.) We honor all military families of deployed soldiers for being the ones left to handle everyday struggles alone while at the same time dealing with the stress and heartache of worry every minute for their love ones.
They truly are Heroes among us!
1 mile run
50 pull ups
1 mile run
50 pushups
1 mile run
50 front squats (95 lb male/ 65 lb female)
1 mile run

Cpl Kyle Carpenter – On Nov. 21, 2010, Carpenter covered a grenade with his own body to save a fellow Marine. At the time, the two with Fox Company, 2nd Battalion, 9th Marines, were manning a rooftop post at the newly established Patrol Base Dakota in the Marjah district of Helmand province. He covered the grenade to save Lance Cpl. Nicholas Eufrazio. Eufrazio did not die, but sustained grave brain injuries from shrapnel, despite Carpenter's sacrifice. When Marines turned Carpenter over, they saw that he had lost most of his jaw, fractured his right arm in more than 30 places, lost an eye and sustained a host of other grave injuries. They also found the grenade's spoon squarely under his torso.Since Carpenter's heroism in Afghanistan, followed by a remarkable recovery that included more than 30 surgeries, he has emerged as an inspirational figure who loves snow boarding, sky diving and endurance sports. He has appeared on several national TV shows, eventually completed a Marine Corps Marathon and begin an undergraduate degree at the University of South Carolina this year.On June 19, 2014, President Barack Obama awarded Corporal William "Kyle" Carpenter, U.S. Marine Corps (Ret), the Medal of Honor for conspicuous gallantry.
Workout: "Adam Brown"
2 rounds
21 deadlifts (245 lbs)
42 double unders
21 box jumps (24 inch box)
21 wall ball  (20 pound ball)
21 HSPU
21 sit-ups
21 SDHP
'