Friday Family class brought a big group of all ages and with their parents going through with them. It was a great way to get moving after Tday!! Its important to us to show our young ones that it can be fun and motivating to get moving and push yourself. Sweaty & rosy faces afterward was proof that this group did just that!!!
Great work ALL!!
See our GALLERY of all of our Corps Fitness KIDS classes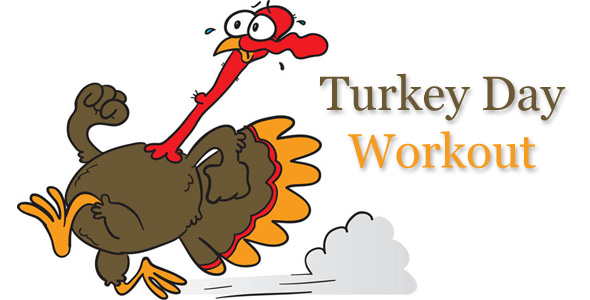 To all the CFers out there, near and far! Corps Fitness tradition for Tday, 5k cadence run to start and then blowout class at 9! 20 for the run and 42 for class!! We're thankful for the incredible group of people that make bldg 7 so special and when we get big numbers together its a pretty impressive sight!
It's been more difficult to get out of bed on these cold, dark mornings.  At least, that must be the case judging by the lowered attendance at CF early morning classes…  Remember, the hardest part is taking the first step!  Once you get in a do a couple warm-up laps, you'll be bright-eyed and shedding those extra layers of clothes you so readily donned before heading out the door.  A few tips for working out in the colder weather:
- Layer it up!  Wear layers of clothes that you can shed easily as you heat up and that you can put back on as you cool off before heading back home.
- Consider a breathable scarf or other piece of clothing to cover your mouth and nose.  This helps warm and moisten the dry winter air before it hits your lungs.  This tip is particularly helpful for some with asthma, where the cold dry air can really trigger symptoms.
- Ease into it: warm those cold muscles and lungs up gradually.  Get a few gentle laps in on your own before class starts, even by walking laps around the workout floor.  Your body will thank you when the true workout begins!
CF came out in droves today to honor Sean Flannery. Sean Flannery of Wyomissing was killed on November 22, 2010, in Kandahar province, Afghanistan, when insurgents attacked his unit with an improvised explosive device. His brother Brian, a fellow CF'er and instructor led the workouts all day and his words about his brother and how we could honor him with our suffering carried everyone through a tough workout. We thank Brian, Devin and Charlene Flannery for joining us for the last tribute at 530p and helping Corps Fitness do what we do to honor Sean.
Check out the full gallery of shots from this great day
Who would have imagined they'd ever hear the word "scamper" shouted as motivation during a workout?!?  Well if you're a CFer it's not really that surprising…
Happy Friday, everyone!  Get some for Sean today!
1. Reminder!  Friday 11/22, join CF for a Hero workout dedicated to Sean Flannery.  "Sean" workout during all classes that day.  Join Brian Flannery in remembering his fallen brother while teaching the 5:30 AM and participating in the 5:30 PM workout.  And remember, Winter Hero Week 2013-2014 is around the corner!  Prepare those hands, legs, and minds.
2. November schedule changes!
- Thursday 11/28 (Thanksgiving day):
8 AM cadence run starting at the Wyomissing Pool (corner of Old Mill Rd and Evans Ave).  Be ready to step off at 8 AM.  About 3 miles at 10-min/mile pace.
9 AM all-abilities class
- Schedule on Friday 11/29:
5:30 AM CANCELLED
9:30 AM per normal schedule
10:45 AM family class: $10 for first child, $5 for each additional child from same family.  Parents are encouraged to work out with the kids at no additional charge!
5:30 PM per normal schedule
3. FREE Intro to CF class on Saturday 11/23 at 9:45 AM.  Spread the word!  Tell a friend!
4. Weekend instructors:
FNL (Friday 5:30 PM "Sean"): Kaags
Sunday 8 AM: Gretchen
Sunday 1 PM: Gretchen
This post is a shout-out to all the newbie CFers!  Thank you for being part of CF and for bringing your motivation and spirit to every workout! Whether you're part of the Pags C2A crew, a friend of a friend of another CFer, or if you just saw the sign, stopped in and stuck, you have helped make CF what it is today and we thank you for that!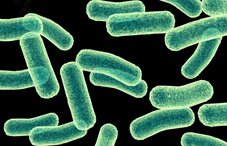 What goes on in your gut doesn't stay below the neck.  According to new research, scientists are finding strong evidence of a link between your gut microbes and your brain!  Transplants of gut bacteria from anxious mice to fearless mice and vice-versa led to the once bold mice becoming anxious and the once anxiety-ridden mice becoming fearless.  Clinical trials with humans and probiotics are ongoing and revealing some promising leads in the following areas: 1. Could your diet contribute to your mental state of being? 2. Could the right blend of probiotics help alleviate depression, anxiety, and other mood disorders?

Learn more in this NCBI article abstract or in this Science News article!  And even more here!

'