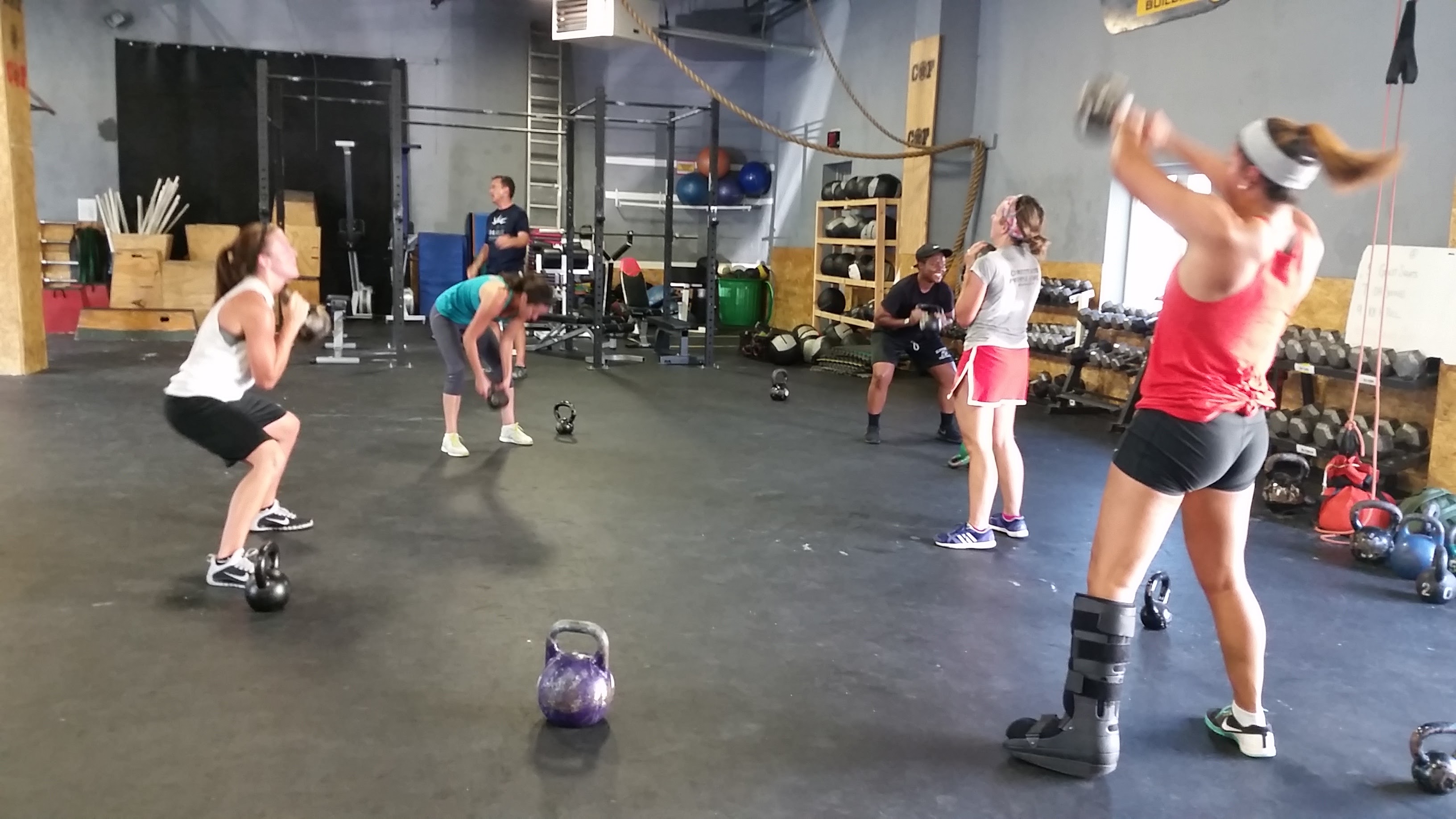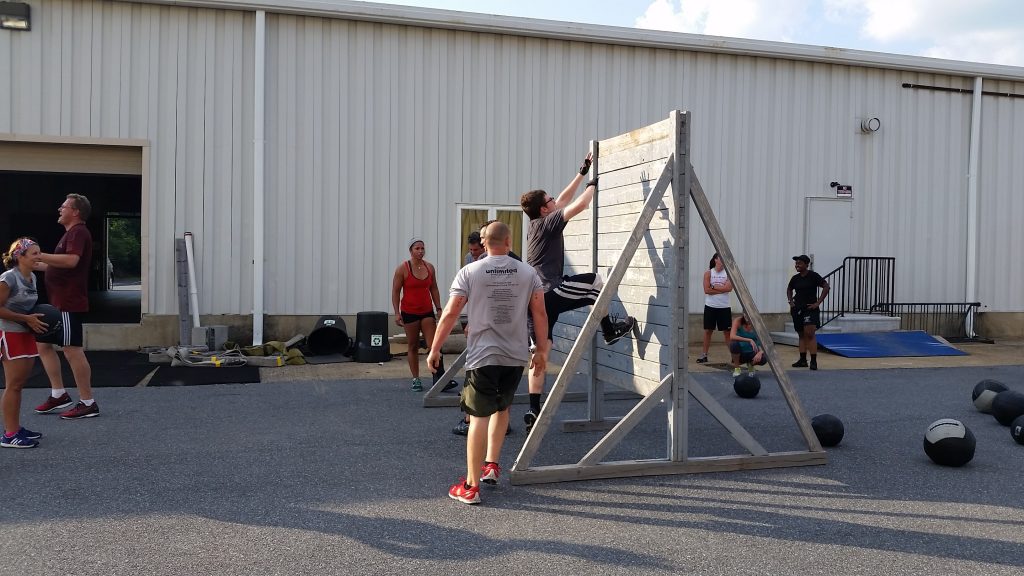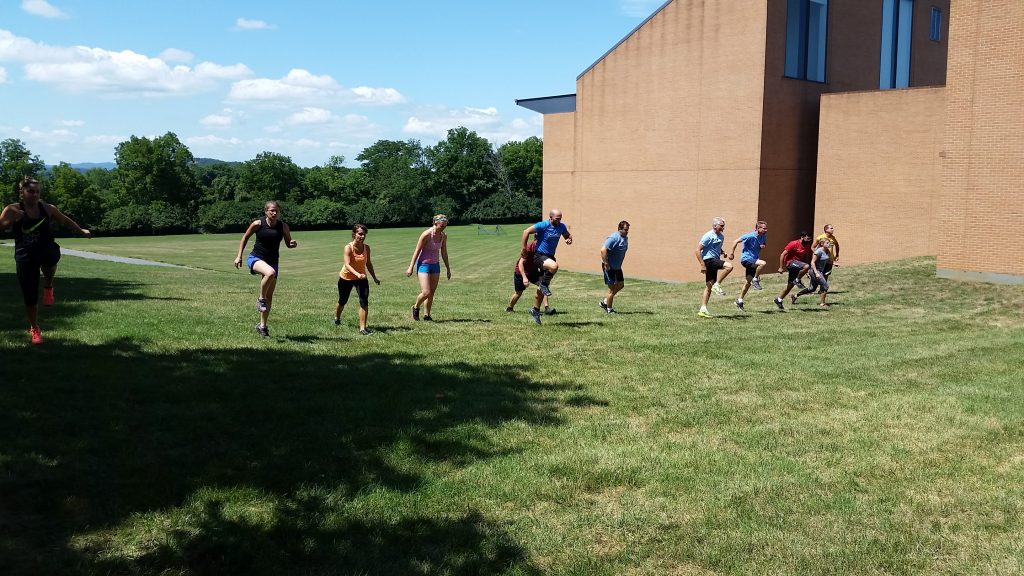 Though I've always been a quieter, more introverted person (I'm pretty sure most of my HS thought I didn't speak), I've always taken pride in my ability to lead by example (#10 on this list).  Not out there yelling, being the loudest or most showy, just plain old head down, nose to the grindstone getting.it.done. (so much so that my youth swim coach once said "if I told Gretchen to go swim a 500 butterfly, she would just go and do it." No whining, no complaining, no excuses, just do it.)
My favorite quotes from this article:
"A job well done is its own reward, even if no one else sees it or knows it."
"So, that last place finisher in the workout? We cheer for them. That last runner on the course? We raise our voices. If someone needs a helping hand, we offer ours first."
And one more, for the parents out there (complete with a bonus link) 🙂
"Those lessons we learned by looking life in the eye? We teach them to our kids. Then we let them fail or succeed on their own, because we know that failure will teach them as much as success will. And just like we wouldn't want anyone else to hand success to us (we wish to earn it), we know we do our children no favors by handing success to them."

Did You Know…..
The Summer Olympics have begun, and many of you are probably glued to your tv's watching events every day and night.
And, if you've been especially OOOOHHHing and AAAAHHHHing over the beautiful Women's Gymnasts' leotard being worn for the team final, guess what?
Those beautiful design credits go to our very own Jeanne Douglass! How flipping fantastic does our Women's Gymnastics team look as they compete in the team final wearing Jeanne's design!!
Major props Jeanne….job well done!

Did you know that the IM ABLE Foundation has several participants in the 2016 TCS New York City Marathon this November?  Each runner must raise at least $2500 to participate, and each is holding fundraisers to achieve their goal.  Check out the website and crowdrise pages today and help them out!
CFer Karen Rule is holding a Beer Mile Fundraiser this Saturday at 5 PM, 43 Dries Rd 19605 – details on the facebook event page here
CFer Zach Meredith will be holding a raffle and has enlisted several sponsors.  Check out his crowdrise page here.
Long time CFer turned SoulCycle instructor Sam Scaffidi has surpassed her goal!
PSU TKE fraternity helped Brett Gravatt, adaptive athlete, surpass his fundraising goal!
Cathy Kahan, avid runner and IM ABLE supporter, is quickly working towards her goal!
IM ABLE grant recipient Devanne Murphy is giving back to the foundation by fundraising for the event!
Check out the various athlete pages linked above and make a donation to support IM ABLE and our athletes' endeavors today!

Click this link to read up on why your jeans really fit better when you're eating low carb, and gain a few takeaways on whether it means you're truly doing what's best for your body.  Paul Nobles provides a well-rounded, knowledgeable perspective on the low-carb idea.
"Assuming you are working out and you take a balanced approach to fitness, you are doing some combination of calorie burn and muscle breakdown. The goal is to eat enough (and potentially even more) to build leaner, stronger tissue."
-P. Nobles
If life is anything, it's a constantly varying experiment.  Try something new and see what works for you.
Happy weekend, CFers!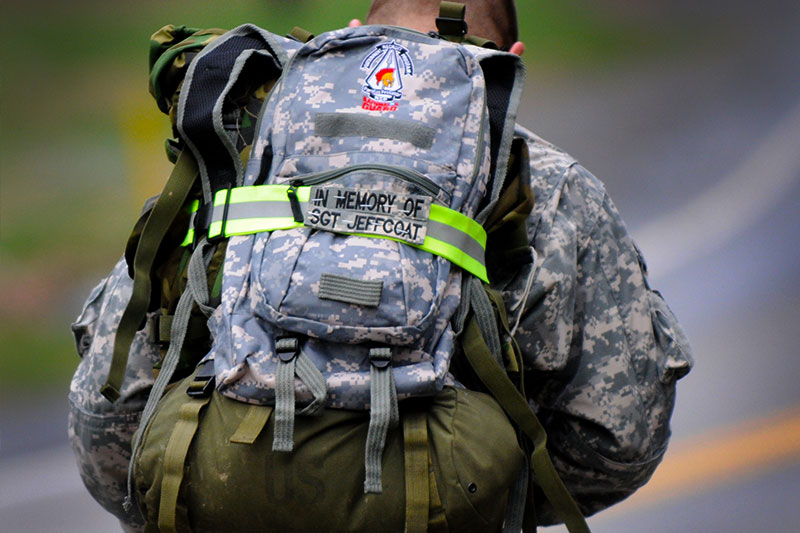 Did you know?  Several CFers are planning to participate in the 28-mile "Path to Honor" during the 2016 March for the Fallen this September 24th.  We've registered as team Corps Fitness, stepping off at 0600.  This is a local event (Fort Indiantown Gap) honoring all that have fallen in defense of our nation.  There are several other events that day, including a 5k race.  Check out more and learn about the event at the following link:  http://www.gapmwr.com/march–for–the–fallen.
We are looking forward to a great CF / IM ABLE day!

We love seeing you at CF, but make sure you're getting outside, too!  Read more from National Geographic about your brain on nature here.
"These measurements—of everything from stress hormones to heart rate to brain waves to protein markers—indicate that when we spend time in green space, "there is something profound going on," as Strayer puts it."
– F. Williams

* updates
,
CF Kids
,
Challenges
,
Corps Fitness
,
did you know
,
Free Intro Class
,
IM ABLE
,
Kids class
,
Partnerships
,
Shout Out
,
Special Class
,
Special Events
SPECIAL EVENTS AND NEW CHALLENGES HEADING YOUR WAY!
REMINDER – NEW CLASS TIME
Starting this week we're offering a Monday / Wednesday / Friday NOON class slot.  Take a break from work and jump in!
SUMMER KIDS CLASSES
Second Session of our Kids camp is next week!  10:45 to Noon each day for one week.  There's still time to sign your child up for this motivating week, but please do so as soon as possible so we may get a head count and order t-shirts.  First child $50, additional kids from same family are $45.  The first session was a huge success and we thank all who participated!!  A very motivating bunch of young CFers!
CHALLENGES / SPECIAL EVENTS
– July's Challenge is DOUBLE UNDERS!  7/25 – 7/30: Grab a jump rope and a timer, do as many as you can in 2 minutes.  Record your results on the chart on the white board.  Even if you're not great at DUs (read: need to practice more), give it a try and you can have a baseline to improve on!
– Mark your calendars and reserve your spot!  We are excited to host an Introductory Self Defense class on Friday, August 5th from 6:45 – 8:45PM open to ALL, ages 12 and up.  Check out the flyer is posted on website and at gym for details.  This intro class is led by Keith Neff and an RSVP to Melissa is required to reserve your spot.  Non Corps Fitness members are welcome, so spread the word.
– The Kaag Challenge is extended indefinitely, so be sure to get in touch with Chris or Melissa for a time slot!  CFers have been gettin' it done week after week – congrats!!
SPECIAL WORKOUTS:
– Long time CFer, turned Soul-Cycle Instructor Sam Scaffidi will be offering a class at SoulCycle in Ardmore, PA as a fundraiser for her IM ABLE participation in the 2016 TCS New York City Marathon in November.  Sam was a die hard CFer when she was in the area, and speaking from personal experience, she will kick your butt in her Soul Cycle class too!  So get your sweat on for a good cause and to support a great CFer!  Details and registration for Sam's SoulCycle event can be found at this link
REMINDER – SPECIAL RATES
– Know any teachers or nurses who want to join the CF family?  Check out the top of CF's fees page for more information!  The availability of these offers is limited, so get in today; they won't last forever.
– A reminder to check out the CF Loyalty Program and Incentives we announced April 1st. You can also earn points via membership and merchandise purchases!  Check out the link for full details, and start earning today!  For newbies looking to take advantage of the incentives, remember you must attend an intro class first.  After that, you're be eligible for 2 weeks of free membership and then an additional month at $70.
– We're in the process of rolling out a new way of introducing newbies to CF!  Stay tuned for details!!
SPIN / KRANK
– Tuesday, Wednesday, Thursday and Saturday SPIN classes are all on hiatus for summer.
FREE INTRO CLASSES
Next Free Intro will be Saturday, July 23rd.
WEEKEND INSTRUCTORS
Friday PM – John
Sunday – Ed
Join us Friday, August 5th from 6:45 to 8:45PM as Police Officer and highly trained self defense instructor Keith Neff leads us in an Introductory Self Defense Course.  All are welcome, both CF Members and Non-CF Members, ages 12 and up.  Please see the flyer posted for all details.  An RSVP to melissa@corpsfitness.net is required to reserve your spot.

Corps Fitness is based on the experiences of founder, Marine Corps Sgt Chris Kaag. We are now designated as the Official Training Facility of Recruiting Substation Reading and we host groups of poolees, or young men and women who have joined the Marine Corps and are getting ready to leave for the life changing 3 months of bootcamp at Parris Island, SC, for a CF style workout.

Bootcamp is not just a physical challenge but also emotional and psychological. The Marine Corps trains to combat all of these challenges and produce individuals who are able to overcome any challenge and be leaders. Corps Fitness runs the same way and it is an honor to be able to train these hopeful young future Marines.

'