FREE CLASS
If you're a first-timer, attend a FREE Intro class (2nd & 4th Saturday every month).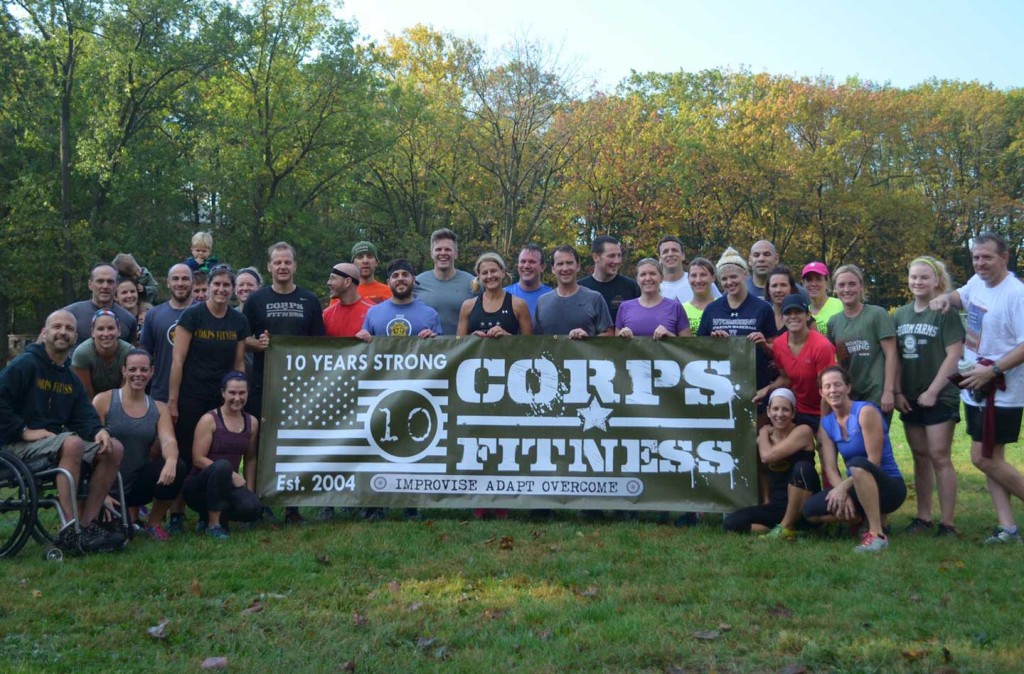 Drop-In, Punch Cards, Memberships, Merchandise + more...
Sign Up + Purchase
Click below to manage your account in the
MindBody System.
Members Area
What We Do
Our instructors are available to provide personal advice to help you meet your fitness goals. Our main goal is to ensure you succeed because we know that satisfied and happy people always come back.
Corps Fitness CrossFit Berks promotes the philosophies of Respect, Accountability and Teamwork. Therefore, every participant in a class helps other CFCFB classmates to get the job done...from beginning fitness levels to advanced fitness levels, all members work as a TEAM to push through a workout.
Our instructors are certified / trained and experienced.
In addition to our most popular classes (Corps Fitness and CrossFit), we also offer special events and programs throughout the year.
We offer several different rates to accommodate your life and workout style. Whether you are looking to pay via a standard drop-in fee, an unlimited monthly pass, or a punchcard, we've got you covered. We also offer special rates for military, youth, and college students.
We understand that life can be hectic. That is why we have designed our class dates & times to accommodate as many work and family schedules as possible.
Class Information
We offer several different

programs to meet your needs.
Check here for the most updated

class listings & specials events.
Want to Learn More?
We are here to help you

reach your fitness goals.

We have various options available,

Including punchcards, monthly passes, drop-ins & more.
BLDG7 COMPLEX
Your one-stop location for whole-person and family-oriented fitness. BLDG7 is home to Corps Fitness CrossFit Berks, IMABLE, BLDG7 Yoga, and much more. Ask about the unified/global membership which allows you to experience all that BLDG 7 has to offer.