Summer 2015 Hero Week will be June 21-27, ending with Kyle Pagerly's workout on 6/27.  Our heart go out to Alecia, Savannah, Jynx, and all of Kyle's family and friends as this June 29th marks the 4th anniversary of his death.
Are you or do you know a college student home for the summer, or one starting this fall?  Keep more $$ in your piggy bank by taking advantage of the special Corps Fitness student rate: $210.00 for a 3-month unlimited membership this summer!  *College ID or acceptance letter required to get discounted rate.
Operation "Badge 27" / Kyle Pagerly Memorial Fund for Berks First Responders:
The Kyle Pagerly Memorial Fund and Corps Fitness are proud to announce Operation Badge 27 to begin June 1, 2015!  This exciting program is available to ALL first responders who serve in departments within the Berks County area.  For a very low flat rate of $25.00 a month, all first responders will receive an Unlimited Corps Fitness gym membership; a gym membership that will give you the best opportunity to realize your physical and mental fitness potential.
For those of you who were fortunate to know Kyle, you were aware of the high value Kyle placed on physical and mental strength, especially when serving as a first responder.  This collaboration between the Kyle Pagerly Memorial Fund and Corps Fitness will continue Kyle's legacy and uphold that which was so important to him.  Details about this unlimited fitness program can be obtained by calling Corps Fitness, or by checking out www.corpsfitness.net.  Many thanks to Alecia for partnering with Corps Fitness to continue Kyle's (Pags) legacy!!
Weekend Instructors:
Friday 5:30 PM - John
Sunday 8 and 9:30 AM - John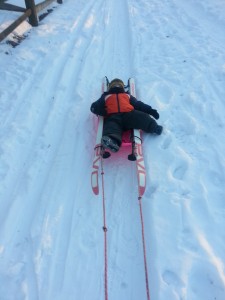 No need to be dragged kicking and screaming into the month of February!  CF has a LOT of exciting stuff going on this month.  Spread the word and share the fun!
Diet/Nutrition challenge: Drink a gallon of water everyday, keep track of it on your own.. On Wednesday we are calling it Water Wednesday Selfie.  Take a photo of you drinking water or holding water whatever you choose, and tag Corps Fitness… at the end of the month we will be doing a drawing with those photos and the winner will get a FREE week at Corps Fitness.. We have Nalgene water bottles on sale at the Front desk for $16.00 while supplies last.
Fitness Challenge: 4 weeks of Rowing - weeks 1 and 2 are posted on the white board near the door in Alpha gym, this is a challenge that can be done on your own using one of the Concept2 Rowers at CF.  Post your results on the board when you're done!
Weeks 3 and 4 will be posted before end of week 2
Thank a Cop Month: From the 1st to the 28th, ALL Police Officers will receive a FREE 1 month unlimited, so spread the work to your friends and family who are Law Enforcement to come in for a FREE month as our THANK YOU to them for all they do… Many thanks to Alecia Pagerly and the Kyle Pagerly Memorial Fund for sponsoring this opportunity!  If you know a law enforcement officer who hasn't yet taken advantage of this offer, spread the word that we want to Thank Every Cop for all that they do…  We want all LEOs to get the most out of the free month, so SIGN UP TODAY while you have the whole month ahead of you!
Valentines Day Workout: On Friday February 13th at 6:00pm, we will be having a Couples workout, all CFers will be able to come in and workout with their significant others.  If the significant other is not a member the cost is $10.00… if both are members just check in as normal. Come share your love of CF with the love of your life (awww…)! (*No 5:30 class - class time moved to 6 PM*)
February Schedule Updates:
John Pacharis will be teaching spin / krank on Tuesdays at noon and Saturdays at 9:30 AM (Thursday noon is cancelled).  All other spin / krank classes remain unchanged.
Wednesday 5:30 PM Basic / Intermediate class is now absorbed into a single all-abilities class at that time.  All abilities are encouraged to attend!
Thursday evening Basic / Intermediate class start time will remain at 5:45 PM at least through the month of February.  If you support the time, show us by attending!

Our friend Kyle Pagerly tragically lost his life in the line of duty on June 29, 2011.  Today would have been Kyle's 32nd birthday.  Happy birthday, Kyle!
"So live your life that the fear of death can never enter your heart. Seek to make your life long and its purpose in the service of your people. Prepare a noble death song for the day when you go over the Great Divide. When it comes your time to die, be not like those whose hearts are filled with the fear of death, so that when their time comes they weep and pray for a little more time to live their likes over again in a different way. Sing your death song and die like a hero going home."
-Chief Tecumseh
Here's a link to a photo and video gallery of Kyle's CF moments.  Please take a moment today to think about Kyle's family, widow Alecia and daughter Savannah, who he was so excited to know but tragically never got to meet.

Today's a big day: the total cumulative pull-ups in the challenge, including today's 24, is exactly 300!
Class 3 Kyle Pagerly Call to Action Graduation is this Sunday 4/27 at 9 AM.  Come out and wish the men and women of Class 3 well as they continue their journeys, and hopefully stick around CF!
You loved the April challenge!!  Stay tuned to the blog for the May challenge.  We're always excited to hear new ideas!  If you ever have ideas for challenges, workouts, etc. please let us know!
Weekend instructors:
FNL: Carla
Saturday 7 AM: Matt
Sunday 8 AM: CANCELLED
Sunday 1 PM: Van