Be An Angel….Take An Angel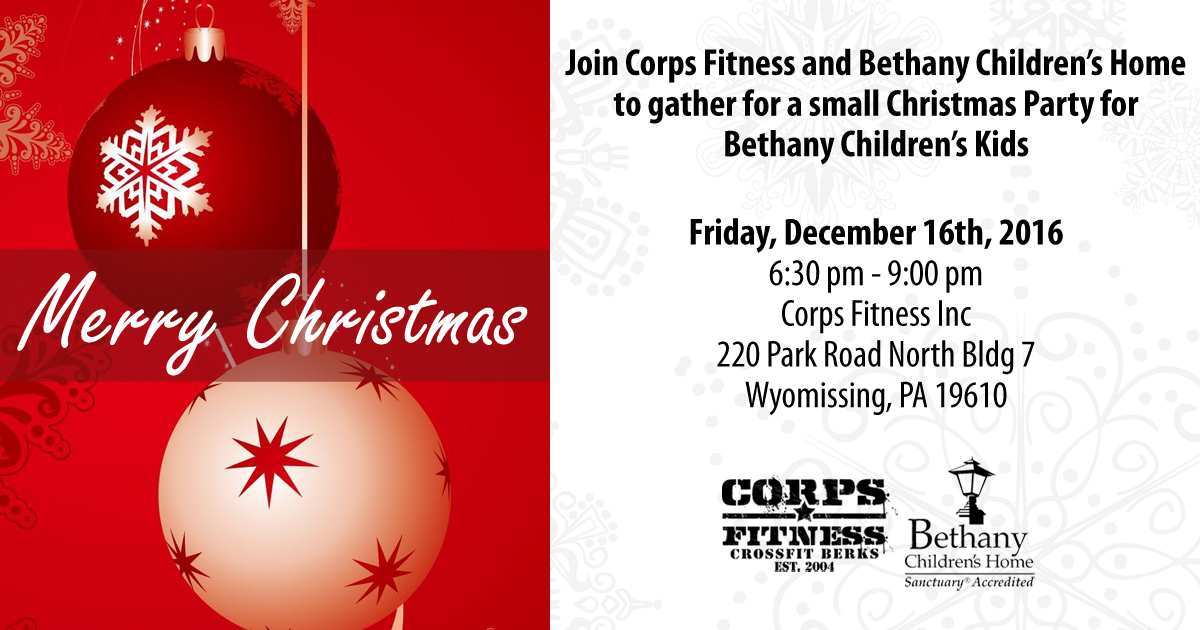 Our friends and teens from Bethany's Children's Home will be coming to celebrate the holidays with us on Dec. 16th, and we'd love to have a big group of CFers there to help spread some holiday cheer to them.  There are still a few Angels hanging on our tree by the front desk.  On these Angels, are a name, age, and a few ideas for perfect gifts for these young guys and girls.  Wrapped presents with Angel affixed to package should be returned to CF Front Desk by 12/12/16.  If you are unavailable to attend the party that evening, you can still choose an Angel and give a gift that we are sure will be much appreciated!
And, if you ARE available to party with us on 12/16, would you consider bringing a dish to share?  The request list is as follows:
Entree: BBQ, Meatballs, Mac n Cheese
Drinks: Cider, Water, lemonade, * non alcoholic Egg Nog
Desserts: Cookies, Brownies, Cupcakes
Sides: Pasta Salad, Macaroni Salad, rolls/buns
If you are planning to bring any of the above items, please email either [email protected] or [email protected] and indicate what you are planning to bring.
We know this is a busy time of the year for everybody, and we appreciate your help in making this a nice evening for our Bethany Children's Home guests.