It's getting darker outside during the morning and evening classes, and we are often outside running or doing other exercises.  We also share the parking lot with these huge shiny things that have wheels and headlights and would definitely win in a head-to-head competition (a.k.a. CARS).  Please use some common sense during these times: wear bright / reflective colors (not all black), stay to the side of the driveway, use your eyes and ears to look and listen for cars starting and moving, get up and move out of the way if a car is heading towards you, warn you fellow CFers of approaching traffic, look before running across the driveway (running around corners or behind the bounce place building into the garage door).  Just because you see them doesn't mean they see you!  Let's keep everyone safe, please!

Thursday 11/26 (Thanksgiving) - 1 class only 9 AM (cadence run at 8 starting at the Wyo pool)
This Saturday 11/28 is Small Business Saturday!  Corps Fitness and Bldg 7 Yoga are offering discounts on 11/28 ONLY:
11/28: Bldg 7 Yoga will be offering a kids' yoga class from 1-2:30 PM - register your kids then hit the sales!  $10 per child, and you don't have to be a Bldg 7 member to take advantage!
If you haven't signed up for Bldg 7 Yoga newsletters yet, they contain a TON of great information - sign up today at http://bldg7yoga.com/ so you can stay up to date!
Tuesday December 1st: As a part of Giving Tuesday Berks the IM ABLE Foundation will be hosting a wine and paint party fundraiser! Join us from 5:30-9:30pm at Corps Fitness/IM ABLE for food, wine, music, and FUN! Tickets are $50 and YOU MUST SIGN UP IN ADVANCE (blushbrushart.com)! We will also have various raffle baskets to bid on from Corps Fitness, IM ABLE, Bldg 7 Yoga, A Running Start, and more! We will also be presenting two young ladies their bikes around 7:45pm. Food provided but please BYOWINE! Don't miss out on this unique event!
Friday December 4th

.  
Regular
5:30PM
 CF class is STILL on schedule.  BUT then….
6:00

CF/Bldg7 Yoga Friday night "Mixer" is on
.  This is open for ANYBODY….members of CF, members of Bldg 7 Yoga, and people who aren't members at either
joint, but want to check it out.
- From
6-6:45
All Attendees will start on CF side with a class led by Chris.  Then from
6:45 to 7:30
, they will transition to Yoga side for class w/ Linda
Cost details:
- If you are a member of BOTH places, there is no additional fee.
- If you are a member of one or the other, but not both, the extra cost is $12.
- If you are a member of neither and are coming to check both places out, drop in fee is $12.
As always, stay tuned to the calendar in the CF lobby and to the website for ongoing updates!

Reminder:
Sean Flannery Workout TOMORROW 11/20
Workout performed at all class times, Brian will teach 5:30 pm in honor of his brother
Free Intro Class THIS SATURDAY 11/21 @

9:45 am

 
The

pullup challenge

is ongoing!  Have you signed up on the board yet?  Keep 'em coming!
THANKSGIVING WEEKEND SCHEDULE 

(yikes!  Next week already!)
Saturday 11/28:

Small Business Saturday!
*20% OFF Unlimited memberships purchased on 11/28
* 10% OFF Retail (we are getting new gear for sale and pre-order)
Bldg 7 Yoga is hosting a Kids Yoga from 1-2:30 PM for kids ages 7-12.  Cost is $10.00 per child.  Drop your kids off while you shop the Black Friday deals!  (You do not have to be a Bldg 7 member for your kids to participate)
Friday - Brian (Sean Flannery tribute workout)

More updates will be posted early next week…  Lots more coming in December!

Trunk Show to Benefit Operation Badge 27!




Saturday, July 18th from 9:30 – 11am
Kristin Reynolds, one of our committed AMers, will be hosting a trunk show to help support our Operation Badge 27 Program.  You may have already seen some of her fitness apparel items on our CFers!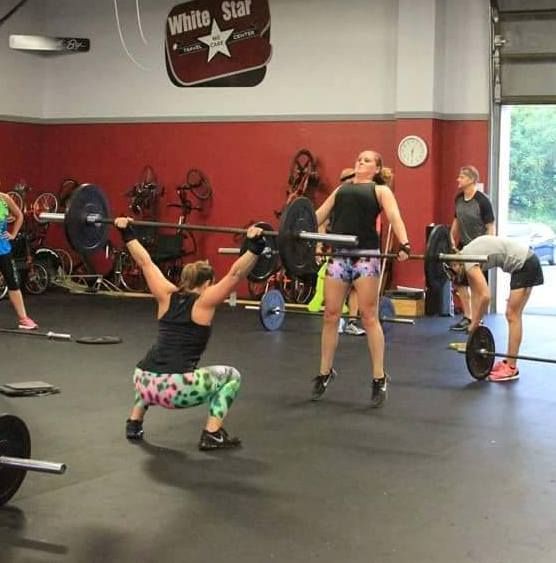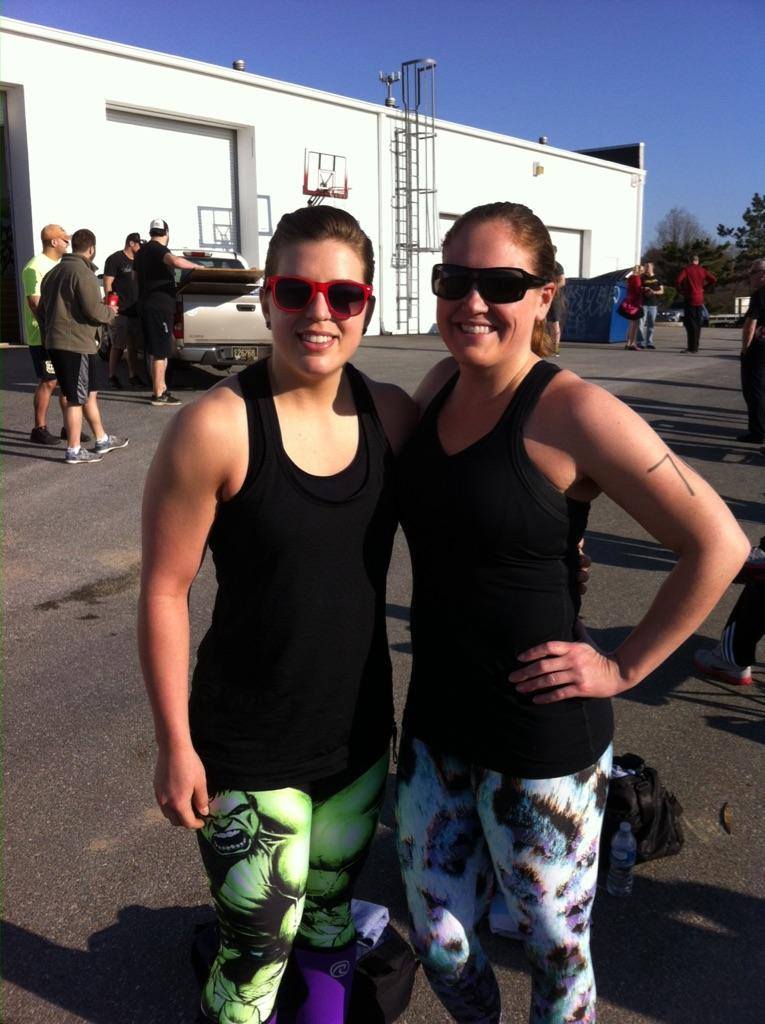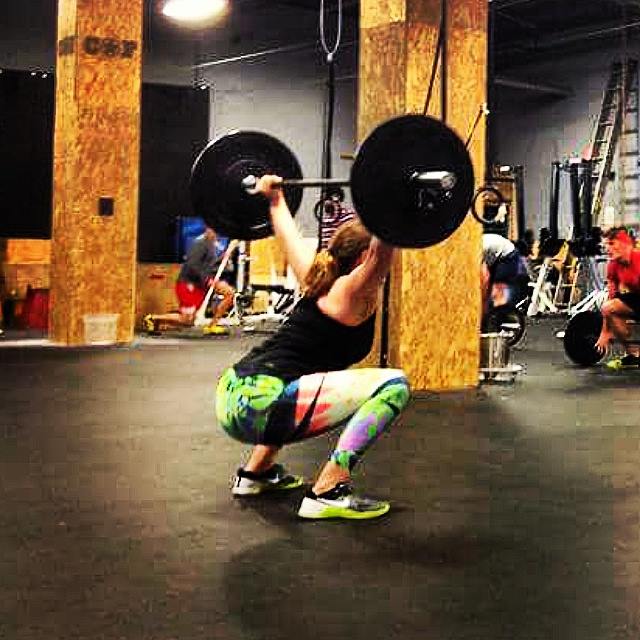 Ultrafit Activewear
is a high end line where fit and fashion come together to create their exclusive look.  Once you see the line, you'll know it every time you see someone sporting them.  Once you try them, you'll never go back!
To preview the line visit:
http://www.ultrafitactivewearusa.com/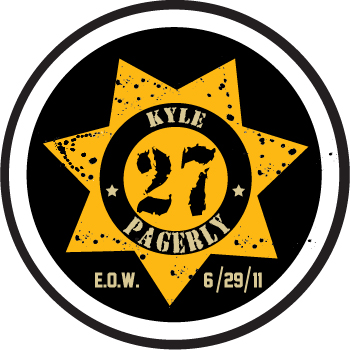 Come out, pick up some great athletic gear and support our first responders!

New CF T-Shirts will be on sale from Saturday, May 9th to Sunday, May 17th.  Shirts are $24.00 each.  We have a men and women's sample in the office, for sizing purposes.  The front desk staff has a list of all CFers who voted on the winning design (and get 20% off!!) - order today! (text says "Walk in strong, crawl out stronger")
**Thursday open gym time will be from 12-1 with a workout posted for CFers to follow - be ready to be self-motivated if you're coming in at that time!** (this week ONLY - back to normal format next week)

Corps Fitness T-shirt design- Calling all creative individuals!  We want you to design our next Corps Fitness t-shirt!! Submit your design by April 17th to be voted on by your fellow CF'ers! Voting will take place April 20th-24th.  Our WINNER will have their design printed and will receive gear and more for FREE!
Guidelines: CF will print a maximum of 4 colors on a short sleeve t-shirt.  If designing on paper, please use a black sharpie to outline your design.
Remember, our first (annual?) Corps Fitness cook off will be held on Saturday, April 25th at 6pm! Get cookin' on your favorite recipe, and sign up today!  For more details click here!
Keep working on your April fitness challenge exercises, as I'm sure you have been!  Test-out dates will not be announced, but surely you'll see your progress at test-out!!
Mike Lawrence T-shirts are still available at the front desk!  Stop by and check them out today!
Weekend instructors:
Friday 5:30 PM - John
Saturday 7 and 8:30 AM - Van
Sunday 8 and 9:30 AM - John

Join Winedown for a Corps Fitness Happy Hour!
Date: Thursday March 26th
Time: 5-7pm
Corps Fitness members will get 10% off their check total for showing your membership tags or just have on something Corps Fitness!
Winedown café presents The Distilled whiskey room.  As winedown café & wine bar prides itself on serving the best quality wines by the glass; The Distilled whiskey room takes pride in serving the best whiskey from all over the world.
With our extensive list of 50 plus Whiskeys, The Distilled whiskey room has a whiskey that is right for you.  Our unique program provides the opportunity to explore the terrific distilleries from around the world, both big and small, in 1 or 2 ounce tastes, neat or in a crafted cocktail, prepared as you like it.
Other weekly updates:
In light of tomorrow's first day of spring weather forecast (more snow…), our spring social after 5:30 PM class has been postponed.  Staying on the positive-thinking vibe, tomorrow's 5:30 PM class is still a "spring into spring" theme!
Keep up those rope climbs!!  How many do you have so far?  There are under 2 weeks left in the month, so get up there!!
How is the nutrition / paleo challenge going for you?  Have you made any changes?  What's sticking and what's not?  What differences have you noticed?  Remember to make sure your water intake is still sufficient.  Thank you again to Melissa and others who have provided recipe ideas - check our CF facebook page for updates throughout the week!
Mentor March is ongoing!  Keep an eye out for the mentors and mentees and be sure to encourage everyone along the way!
Weekend instructors:
Friday 5:30 PM - John
Sunday 8 and 9:30 AM - John

Help to honor our fellow CFer Mike Lawrence, who lost his battle with lung cancer last June 2014, with a 'Miles for Mike' t-shirt!  Mike was an inspiring and generous person, for those who did not know him. He was always positive throughout his battle and never gave up hope, keeping his sharp sense of humor and faith to the very end. Long sleeve shirts, designed by our own Matt Jackson, will be sold at the gym while supplies last. Any donation is greatly appreciated: all proceeds benefit the fundraiser for team "Miles for Mike" in partnership with Free to Breathe, a partnership for lung cancer survival. Help support this GREAT cause!!

We all love our CF black and dark-colored gear, but with the days getting shorter, let's remember to break out that bright and reflective gear that we love to wear all winter!  We run outside year-round, and whether you're on the road or in our parking lot, please remember to watch for cars and make sure you're seen!
Also, snow and ice may be just around the corner (haha - get it?).  When bad weather hits, stay tuned to the blog and Corps Fitness Facebook page for weather-related schedule changes.  And make sure you're prepared!  Get your gear, from head to toe, ready to hit the road: non-slip sneaks and extra care both inside and outside are a must!!