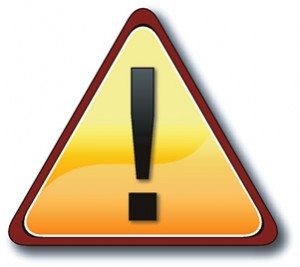 1) Sunday Special addition:
Feb 6, 2pm
Healthy Living Lecture, OptiHealth.
"Achieving Optimal Performance": Dr. Leader spent 8 years as a field medic, cardiovascular technician and respiratory therapist in both the US Air Force and in local hospitals.  He has spent the last 15 years as a Chiropractor and Clinical Nutritionist. Free samples of our All-Natural Endurance Formula before your workout and our Muscle Recovery Formula afterwards.
2) Super Bowl Sunday Special, Feb 6, 3PM: Will include Benchmarch WOD #2. Everyone welcome!
That would be 4 hour trans-formation of your body.

Tim Ferriss' "The 4 Hour Body" provides a dietary approach that you might find appealing. His blog outlines some Slow-Carb tactics for losing 20lbs of fat.
If you think you've tried everything, you haven't, compared to Tim Ferriss the ultimate self-experimenter! He outlines principles such as:
1) Eat several meals a day of protein, bean, veggie
2) No fruit or white carbs
3) No calorie counting
4) Go six days on this approach, and on the 7th day binge (hi-carb).
(The Four Hour Body, p.75…it's a recommended read, very good information and motivation)
This is all founded, too, on limited exercise. Shredding the body through diet mainly.
Will it work? Who knows…give it a try. The dietary approach that works is the one that we can commit to. Same for exercise programs…if what we're doing isn't working, then maybe we should stop doing it and try something else! That's the great thing about all this. Be your own experimenter. 
The CF interest in this is that losing those last 15-20lbs will open up an entirely new CF experience…imagine what you can truly get from CF at your cruising weight!  This is the year of achievement…that starts with commitment. As always on form day, you can have what you want or the reasons why not.
(Always consult a physician before beginning or modifying any diet/exercise program.)
**DUE TO THE IMPENDING ICE STORM CORPS FITNESS WILL NOT CONDUCT THE 530AM CLASS ON 2/2. 930 AM CLASS WILL REMAIN AS SCHEDULED UNLESS CONDITIONS WARRANT ANOTHER CANCELLATION. EMAIL AND BLOG NOTIFICATION WILL INFORM OF ANY FURTHER CANCELLATIONS**
***Feb 1: Wyo Closed, normal class schedule***
"Four short words sum up what has lifted most successful individuals above the crowd: a little bit more. They did all that was expected of them and a little bit more." -A L Vickery
T

Correct…Green Tea. Delicious, no cals…and it might help you shed the fat and be on your way to packing on lean, useful muscle.

The basics:
a) it kick starts your metabolism (thermogenesis) so you burn it up.
b) more importantly and interesting, the catchin polyphenol, Epigallocatechin gallate ( EGCG), appears to inhibit the storage of glucose (carb) in fat cells (possibly through inhibiting the insulin spike after eating which plumps up the fat cells…that's said in plain words…if you want a complex technical Abstract click here).
c) plus a host of other benefits! Look into it…it just may be what you've been missing. (of course, consult a professional on such matters pertaining to diet).

Other description at Livestrong.
See review of findings here.

 

 

'