If you're reading this blog post, chances are you saw last week's post about the IM ABLE wine and paint party happening tomorrow evening at Corps Fitness from 5:30 - 9:30 PM.  Due to the forecasted inclement weather and the fact that we'd prefer to keep our CFers from getting pneumonia, we're moving the class up to 4:30 PM for tomorrow only and adding a noon class.  If you're still interested in signing up for the wine and paint party, please see last week's post for the link - deadline is NOON on Tuesday 12/1!
In summary, we're adding a NOON class, and the class normally scheduled at 5:30 PM is moved to 4:30 PM for tomorrow only!  We apologize for any inconvenience.  All other class times are unchanged.

8 AM cadence run (meet at Wyo pool), 9 AM class today!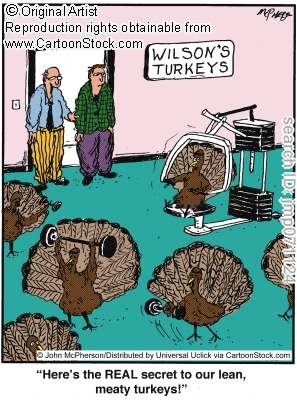 Join IM ABLE, Corps Fitness and your friends on Giving Tuesday, next Tuesday December 1st, for a Wine and Paint night out!  Fundraisers like these are crucial to help offset the costs of providing adaptive equipment grants to our many deserving applicants.  Tickets are $50, with $20 going directly to the IM ABLE Foundation.  The evening will include a grant presentation, fun time out with friends, raffle items, food, music, not to mention walking away with a beautiful painting!  Please sign up in advance at the following link: http://blushbrushart.com/sign-up.html#!/December-1-2015-Tuesday-5-30-9-30-Corps-Fitness/p/56215062/category=14086079 See you on Tuesday!!
Raffle items include:
Corps Fitness gift basket (including brand new apparel)
IM ABLE gift basket (including brand new apparel)
Bldg 7 Yoga gift basket (including apparel, punch card, and other goodies)
A Running Start gift basket (includes gift cards and running socks)

Spin / Krank CANCELLED TONIGHT 11/24.  Sorry for the short notice - Maddie is not available.
Wednesday class with Lisa (11/25) will be held from 5-6 PM (1 hour earlier than normal, this week only)
Thank you all and Happy Thanksgiving!!

Thursday 11/26 (Thanksgiving) - 1 class only 9 AM (cadence run at 8 starting at the Wyo pool)
This Saturday 11/28 is Small Business Saturday!  Corps Fitness and Bldg 7 Yoga are offering discounts on 11/28 ONLY:
11/28: Bldg 7 Yoga will be offering a kids' yoga class from 1-2:30 PM - register your kids then hit the sales!  $10 per child, and you don't have to be a Bldg 7 member to take advantage!
If you haven't signed up for Bldg 7 Yoga newsletters yet, they contain a TON of great information - sign up today at http://bldg7yoga.com/ so you can stay up to date!
Tuesday December 1st: As a part of Giving Tuesday Berks the IM ABLE Foundation will be hosting a wine and paint party fundraiser! Join us from 5:30-9:30pm at Corps Fitness/IM ABLE for food, wine, music, and FUN! Tickets are $50 and YOU MUST SIGN UP IN ADVANCE (blushbrushart.com)! We will also have various raffle baskets to bid on from Corps Fitness, IM ABLE, Bldg 7 Yoga, A Running Start, and more! We will also be presenting two young ladies their bikes around 7:45pm. Food provided but please BYOWINE! Don't miss out on this unique event!
Friday December 4th

.  
Regular
5:30PM
 CF class is STILL on schedule.  BUT then….
6:00

CF/Bldg7 Yoga Friday night "Mixer" is on
.  This is open for ANYBODY….members of CF, members of Bldg 7 Yoga, and people who aren't members at either
joint, but want to check it out.
- From
6-6:45
All Attendees will start on CF side with a class led by Chris.  Then from
6:45 to 7:30
, they will transition to Yoga side for class w/ Linda
Cost details:
- If you are a member of BOTH places, there is no additional fee.
- If you are a member of one or the other, but not both, the extra cost is $12.
- If you are a member of neither and are coming to check both places out, drop in fee is $12.
As always, stay tuned to the calendar in the CF lobby and to the website for ongoing updates!


It's very normal to be mildly, moderately, or very sore with limited mobility after a workout like we did on Friday.  That means you pushed yourself beyond what you have before, and are establishing new comfort levels.  However, if you experience any symptoms of rhabdymyolysis (severe pain, dark coca-cola colored urine), please seek medical attention immediately!  This is no joke and can be treated if caught early.  It can be very dangerous if not deadly if not treated.

Honoring Sean Flannery all day today as we approach the 5th anniversary of his sacrifice.  Sean, of Wyomissing, was killed on November 22, 2010 in Kandahar province, Afghanistan, when insurgents attacked his unit with an improvised explosive device. CF's very own Brian Flannery, will lead the 5:30 PM workout this evening.  His words about his brother and how we could honor him with our suffering will undoubtedly inspire everyone through a tough workout. Please keep the Flannery family in your thoughts today and every day.
Check out the full gallery of shots from last year's Hero workout in honor of Sean
'