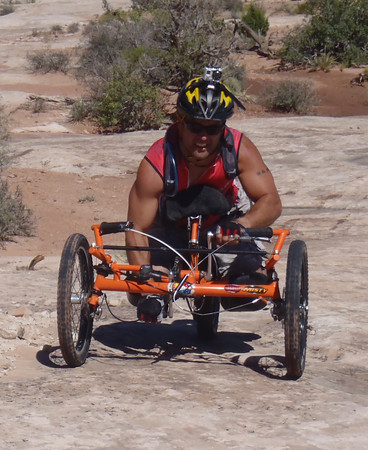 "Defining moments" are experiences that have an impact on our souls, and create that moment by which we are defined. However we choose to handle the challenges in our lives reveals more about our personality and character than any other test. Only when someone goes beyond his perceived capabilities and is forced to dig deep into his soul to find strength, does he have a greater understanding of who he is. At that instant, knowing that you are able to exist on a higher level is one of life's most important discoveries. Without this, our true capabilities would never be realized and our lives would be confined to the boundaries and limits we place on ourselves.
I experienced my defining moment in Marine Corps boot camp at Parris Island, SC in the summer of '94. The profound lessons I learned at Parris Island have transcended into my daily life and continue to influence how I choose to handle all other challenges, particularly what follows.
In 1997, at the age of 21, I was diagnosed with a degenerative nerve disorder that would become the turning point of my life. I was faced with a decision to dig deep and push on or give up and let my condition take over my life. Those 3 months in boot camp would serve as my guide and ultimately give me the knowledge and strength I needed to dig deep and push on and lead me to where I am today.
Today, I continue to put one foot in front of the other, regardless if that step is supported by my 2 canes or my wheelchair, to show everyone that you only have to look inside yourself to find the strength to keep going. I live by three simple words that I learned as an 18 year old Marine recruit:
IMPROVISE, ADAPT, AND OVERCOME : Everyone has their cross to bear, some bigger than others, but do not let it stop you from achieving your goals. Improvise; find a way to do things differently. Adapt; implement this change into your daily life. Overcome; get on with your life with no excuses.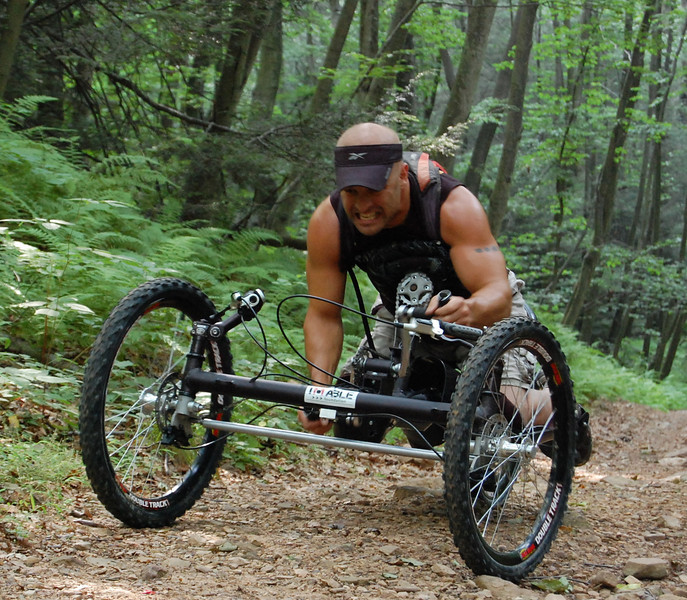 Viewing my disability as my stepping stone and not my crutch will hopefully redefine the way others view the challenges they face. Dig deep and you can accomplish anything!
Stay motivated!!
- Chris