CrossFit Level Two Trainer
:
Gretchen got her start with Corps Fitness in 2006 and has been hooked ever since. She enjoys pushing herself to the next level and the quiet competitiveness of a group class. Some of Gretchen's favorite exercises include pull-ups and kettlebells.
Gretchen is a CrossFit Level 2 Trainer and is currently teaching a few classes a week.
Training Experience
CrossFit Level 2 Trainer
Gretchen has been a CrossFit Level 1 Trainer since 2012 and added her CF-L2 in Jan 2019.
Training Skills
CrossFit Level 2 Trainer 100 %

CrossFit Level 1 Trainer 100 %

CrossFit Judges Certificate 2018 100 %

CrossFit Spot the Flaw Certificate 100 %
Meet Other Trainers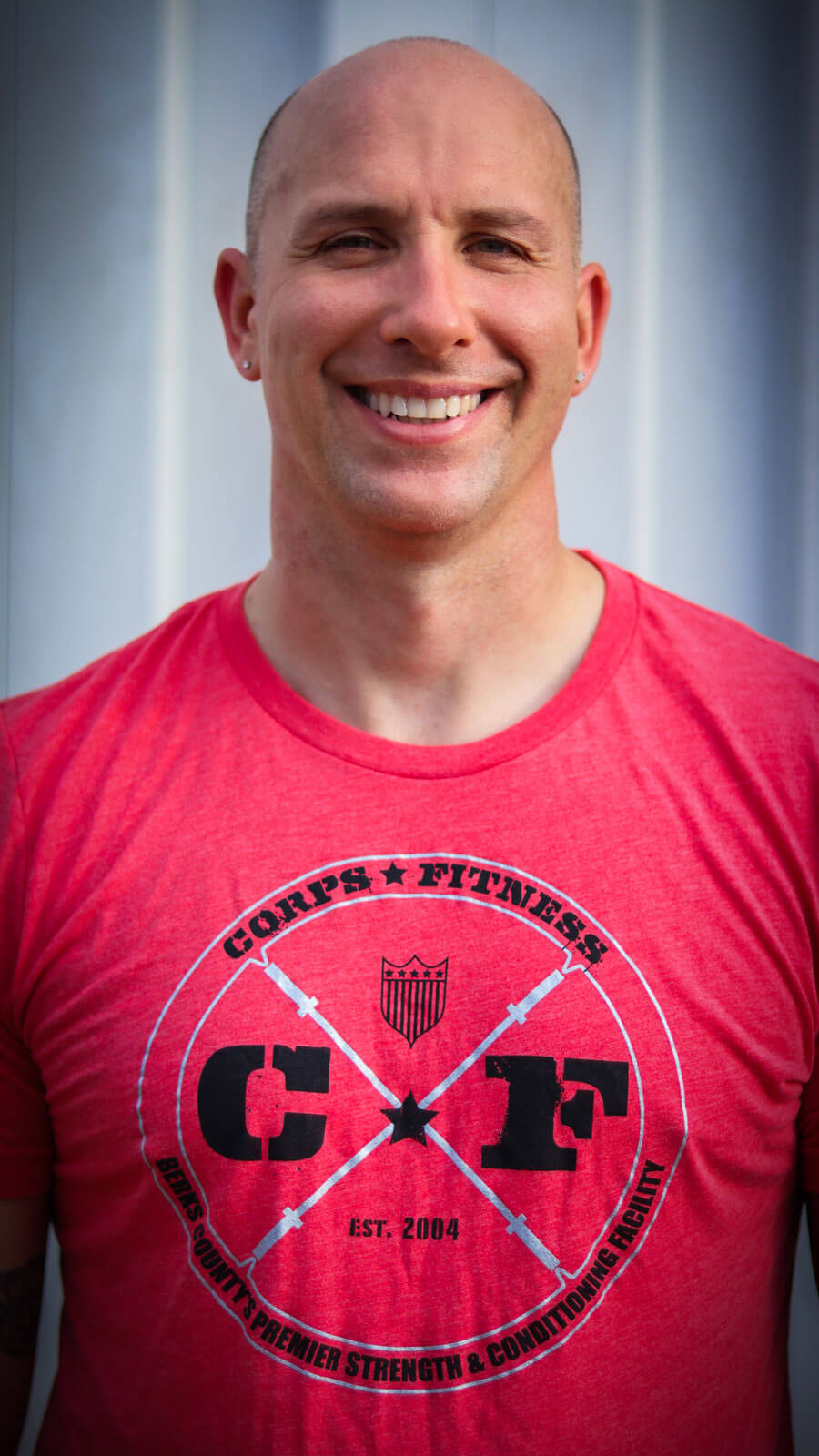 Kevin first joined Corps Fitness on a punch card in 2008. Following some injuries he took some time away from the gym before finding his way back home in 2016. He grew up in Freehold, NJ before moving to Philadelphia to earn a bachelor degree from Philadelphia University. He moved to Reading when he and his family purchased Classic Harley-Davidson in 1998. Corps Fitness has become the Kodz family gym of choice as Kevin, his wife, Amanda and their 12 year old daughter, Maria are all members.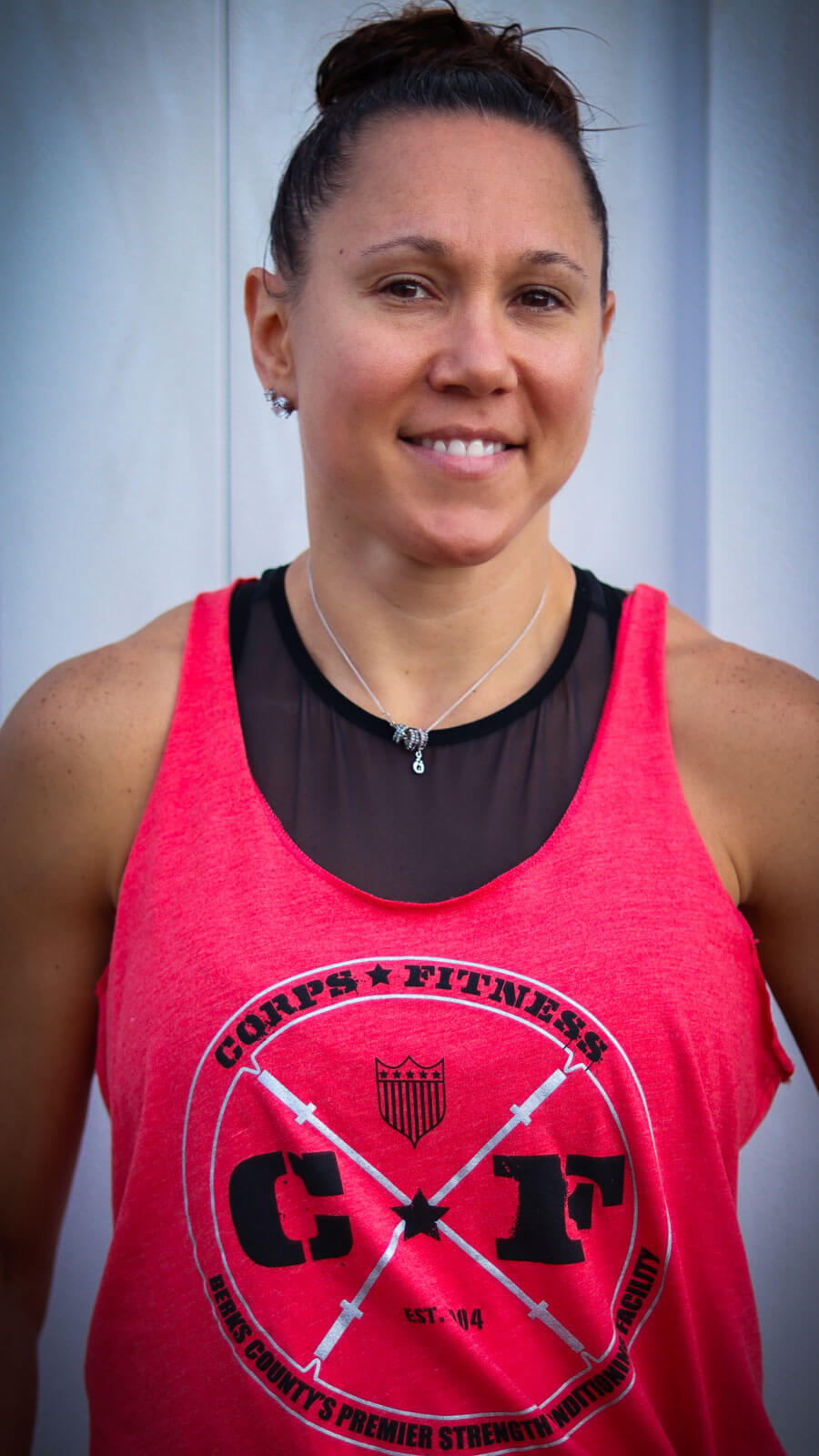 Amanda came to one of the intro classes at Corps Fitness in October of 2016. After months of trying to achieve fitness goals on my own, she returned on June 10, 2017 for her first official Corps Fitness Class. Owner, Chris Kaag, made a bet with her and gave her until the end of June to attend a class. By July 4 that year, she was hooked. She started with the Corps Fitness program but soon developed a love for CrossFit as well. "I tell everyone that asks me about CFCFB that I would recommend this to anyone, no matter age or current physical ability. I was inspired by a current member that is in her 70's. CFCFB is not a gym, it is a community of like-minded people that genuinely look out for each other." Currently Amanda attends the early morning classes, every morning. In August 2018, Amanda earned her Group Fitness Certificate and began teaching weekday classes in addition to the Open Gym on the weekends.