Updates 03.31.16
SPECIAL EVENTS
Piper McDonough Workout tomorrow 4/1, all class times!  Dedicated CFers Tim and Emily McDonough have a pup in serious medical need.  In true Corps Fitness fashion, we're rallying workouts to offer Piper and her family a little extra fight.  If you'd like to help Piper with her fight by helping defray her exorbitant medical costs, there will be a collection bucket in the lobby.  If you choose, you can either offer a flat donation or you will have the option of paying a dollar amount for each Round you accumulate in the workout….your choice.  Workout will be a hybrid format.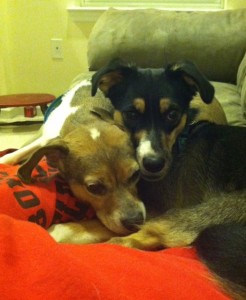 "Dogs are not our whole life, but they make our lives whole." -Roger Caras
We'll be announcing two new membership perks on Friday 4/1!  Stay tuned to our blog and facebook page to see what's cooking!
Saturday 4/2, Corps Fitness will be hosting female Marine Corps Poolees and a female drill instructor from 10 AM – 3PM.  Feel free to stop by or stick around after 9:30 to see what it's all about.  And trust me when I say the female DI might just make our own instructors seem like gentle kittens!  Welcome, future Marines!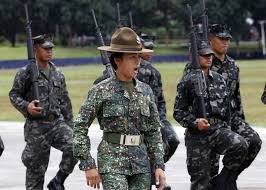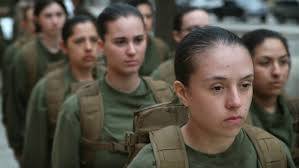 Sunday 4/3, The Wilson IM ABLE Chapter is hosting a Running Out Loud 5k and Last Chance Egg Hunt, raising money for a grant to local student Emily M.  Check out more on their website!  Race-day registration is available!
OCR TRAINING
We need 2 more participants to make this class happen!  Spread the word!
Classes with Van will be held Thursday nights at 6:30-7:30 PM from April 7th – May 5th.  You do NOT have to be a Corps Fitness member to join in these classes!
Current CF member – $40
Non-CF member – $75*
*Includes a one-time opportunity to purchase a one month unlimited CF membership for $90.
This class is a huge deal compared to the prices at other locations.  And if you take advantage of a CF membership when you're finished, you'll be sure to stay in racing shape (or better) for the entire season!
SCHEDULE UPDATES
We are re-configuring some spaces in the gym to work the best for everyone, and the spin classes will be moving onto the main gym floor starting April 1st.  Due to this change, the class times are changing to what is indicated below.  With this change, we welcome our IM ABLE adaptive athletes to come out during any regularly scheduled CF / CrossFit class time and take advantage of the opportunity to work out alongside the entire class!
SPIN / KRANK
Spin on Thursday night at 5:30 with Mike Vecchio!!
Spin 9:30 AM 3/26 – NO CLASS DUE TO MARINE POOLEE TRAINING
As cycling season is beginning to ramp up, our spin / krank classes are a great opportunity to get those base miles in before the first race or big ride of the year!
Regular spin / krank schedule STARTING APRIL 1st* (see schedule updates):
– Tuesdays 10:30 AM with Aimee
– Wednesdays 6:30 PM with Lisa
– Thursdays 6:30 PM with Mike
– Saturdays 9:30 AM with rotating instructors (exceptions will be noted in blog updates)
FREE INTRO CLASSES
Next Intro to Corps Fitness class will be Saturday 3/26 at 9:45 AM with Chris
Intro to CrossFit classes are suspended until further notice
CROSSFIT OPEN
Congratulations to ALL CFers who participated in the OPEN this year!  Hopefully you learned something about yourself, tried a few new movements, and got something out of it.  Final CFer results are posted below!
GOT THE NERVE – CFer DEAL – Expires TOMORROW
FLASH SALE for GTN registration, all CF members have the opportunity to register for the 13th annual triathlon at 2015 rates.  Race is May 21st, flash sale runs through April 1st.  Email info@corpsfitness.net to get the registration code.
WEEKEND INSTRUCTORS
Friday 5:30 – John
Sunday 8:30 AM – Emily
Sunday 9:30 AM – Owen (open time and CrossFit skills)