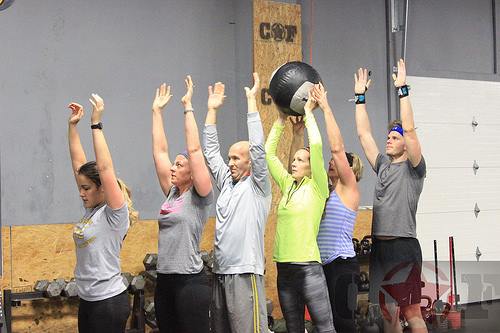 Updates 03.10.16
Spring ahead!  Remember to set your clocks 1 hour ahead this Sunday!
FREE INTRO CLASSES
Next Intro to Corps Fitness class will be Saturday 3/12 at 9:45 AM
SPIN
Spin 9:30 AM 3/12 – Aimee
As cycling season is beginning to ramp up, our spin / krank classes are a great opportunity to get those base miles in before the first race or big ride of the year!
Regular spin / krank schedule:
– Tuesdays 9:30 AM with Aimee
– Wednesdays 6:00 PM with Lisa
– Thursdays 5:30 PM with Mike (begins 3/17)
– Saturdays 9:30 AM with rotating instructors (exceptions will be noted in blog updates)
NEW / RETURNING INSTRUCTORS
Please welcome Emily M as a new Corps Fitness instructor!  We are so excited to have Emily on board!  She is one of the most motivating CFers you'll ever meet, and a true representation of what Corps Fitness is all about!  Please congratulate Emily when you see her, and try out her very first class this Sunday 3/13, 8:30 AM.
Welcome back, Mike V, as a spin / krank instructor!  Mike may also be a familiar face for many CFers, as he balances his time between working, coaching, family, and has been kind enough to return to Corps Fitness as a spin / krank instructor beginning March 17th at 5:30 PM.
MERCH
New CF shaker bottles are in!
New apparel is still available – stop by the desk / display to check it out!
SCHEDULE CHANGES:
Sunday morning class 3/20 will be held at 9am!
CROSSFIT OPEN – OPEN GYM TIMES
Fridays 6:30-8:00 PM
Saturdays 10:30-11:30 AM
Sundays 9:30 – 10:30 AM
Mondays 4:30 – 5:20 PM, 6:30-7:30 PM
The following is a list of judges that will be available: Eddie, Emily, Sarah, Will, Owen, Amanda, Gretchen, Eric, Craig, Karen
If you want to do the open workouts but don't want to "officially" sign up with CrossFit, that is awesome as well!  The score sheet is posted on the whiteboard – feel free to update with your 16.3 and future scores, regardless of registration in the online Open.  In this case, you don't need an official judge, but can ask one if you want!  Never hurts to have a little more critique on your form, etc.
Remember, you are responsible for securing your judge, showing up and being ready to go at the prearranged time!  Also for submitting your own scores by 8 PM every Monday!
WEEKEND INSTRUCTORS
Friday 5:30 – Gretchen
Sunday 8:30 – Emily!
Sunday 9:30 AM – Owen (open time and CrossFit skills)