Thursday Updates 8.28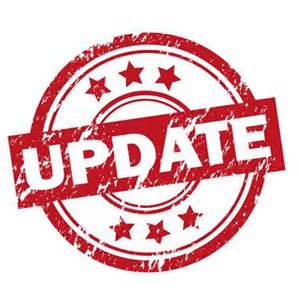 Immediately upcoming events:
August 30th: FREE intro class at 9:45 AM.
September 1st (Labor Day): Cadence run at 8 AM, meeting at the Wyomissing Pool (corner of Evans and Old Mill), 9 AM all abilities class (*ONLY class that day*).
Starting September 1st, the following classes will be reinstated: Friday 9:30 AM Basic, Sunday 1 PM.  The Monday 9:30 AM Basic class remains cancelled and participants are encouraged to join the 9:30 AM all abilities class.
September 4th: Corps Fitness is joining forces with Garage Strength and will hold an intro session on at 6:30 PM.  Garage Strength specializes in strength training and Olympic lifting and their team of knowledgeable trainers will be on hand on 9/4 for demos and to field questions from interested participants.  This info session is open to anyone; it's not necessary to be a current CFer to attend.
September 6th: at 8:30 AM, Join us at Gring's Mill for the first throwback class of our 10-year anniversary extravaganza (ONLY class that day).
September 14th: Corps Fitness will be CLOSED due to the du.  Come on over to the Wyomissing High School to take part in the action!!
The first throwback class is right around the corner!  Check out this and other information on the upcoming Corps Fitness 10 Year Anniversary Celebration and Throwback Classes!!
Saturday, September 6th will be held at Gring's Mill! (Beginning promptly at 8:30 AM.)
Saturday, October 18th will be held at Happy Hollow!  (Beginning promptly at 8:30 AM.)
Saturday, November 15th will be held at the Stone House!  (Beginning promptly at 8:30 AM.)
Saturday, December 13th will be our 10th Anniversary Celebration at Corps Fitness!
Several other CFer events are also on the horizon:
September 14th RU ABLE Duathlon and 5k – Register for your chance to be the "Fastest CFer" (in the duathlon category only) of our 5th Annual Duathlon & 5k on Sept 14th held in Wyomissing, PA. Thanks to IM ABLE's success this year, we will be presenting an incredible 5 PIECES OF ADAPTIVE EQUIPMENT!!!
If you cannot compete, we are always in need of great volunteers for this to be successful.  Please sign up to volunteer using this link.  Thank you for your continued support of IM ABLE!
October 5th Pags 5k – Mark your calendars now!  The fourth annual Kyle Pagerly 5k will be held in Shillington Park.  CFers always step up in volunteerism and participation in this event, so let's make this year the best yet!
Weekend instructors:
FNL and Sunday 8 AM: Gretchen