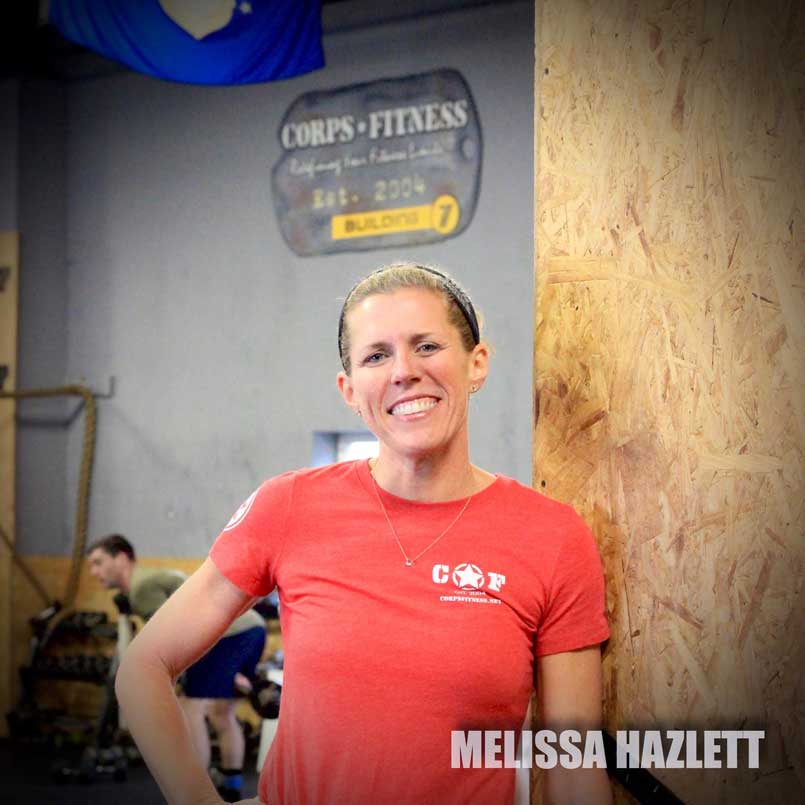 Shout Out to Melissa H, CF's New Program Director!
A big Friday shout-out to Melissa H!  Melissa has been working her a$$ off with CF for years and became Corps Fitness' program director in 2015.  Melissa is a long-time CFer, has a group fitness certification from NETA, has taken several continuing ed Core Assessment Training and Running courses, is CPR / AED certified, and is working on a Nutritional Counseling Certification from AFPA!
Here is a little background on Melissa and her dedication to Corps Fitness, in her own words:
When did you start CF, and what brought you in?
I started at Corps Fitness 8 years ago when my youngest of 4 was 18 mos. old.  My brother Steve and sister in law Kristen were actually the ones that kept telling me to try it out, that I'd love it.  Like many, I was highly nervous, but one class, and I truly was hooked.   As I've said before, prior to Corps, I've been a member of many other gyms, but I never have stayed a member as long as I have at Corps.  It sounds so repetitive to what so many people already have said, but it truly is the people that come to Corps and the fact that you never know what you are going to get in terms of the workout.  I'm super excited that a lot of the same people that I started with at Corps are still working out alongside of me (and still kicking butt!)….shout out to the Kuhn's, Dave McLain, Chris Adams, Catharine Lentz, Natalie Parisi  just to name a few!
What do you enjoy about teaching at CF?
I've been teaching classes as a part of the Corps Fitness team for almost 3 years now (can't believe it's already been that long!), and I love to see all the old-schoolers as well as all the new faces each week.  And I love the challenge of creating new workouts (or just fun tweaks on oldies but goodies), that test both the avid athlete and the new-to-join Corps.
What do you look forward to in the future for CF?
I look forward to bringing some more fun individual and partner challenges to keep things interesting and to keep people striving for new goals and accomplishments (be on the lookout for a fun one in mid-April!).  I also look forward to creating some larger events that invite non-corps Fitness members into our gym to see what we are all about.  I also am finishing a new Nutrition Counseling certification that I hope can be helpful to our members.  And, while everything I do or plan revolves around our core philosophy of Respect, Accountability and Teamwork, I am always open to ideas from our Corps Fitness family!
Did you catch her casual mention of her family, including 4 kids!?!  Congratulations, Melissa, and thank you for your support and dedication to CF since you started!  We can't wait to see what the future holds for you and Corps Fitness!!