NETA Group Exercise Certification; American Sports & Fitness Association-Group Fitness/Bootcamp Instructor
:
I enjoy training at Corps Fitness because the workouts are not only challenging but rewarding. I always leave with a heightened sense of accomplishment. I was immediately hooked and after the incredible change I saw in my mind and body, I now want to give back. My goals are to help others reach their goals, and have the same rewarding experience that I have had at Corps Fitness!!
Training Skills
NETA Group Exercise Certification 100 %

American Sports & Fitness Association-Group Fitness/Bootcamp Instructor 100 %
Meet Other Trainers
Working from home meant we could vary snack and coffee breaks, change our desks or view, goof off, drink on the job, even spend the day in pajamas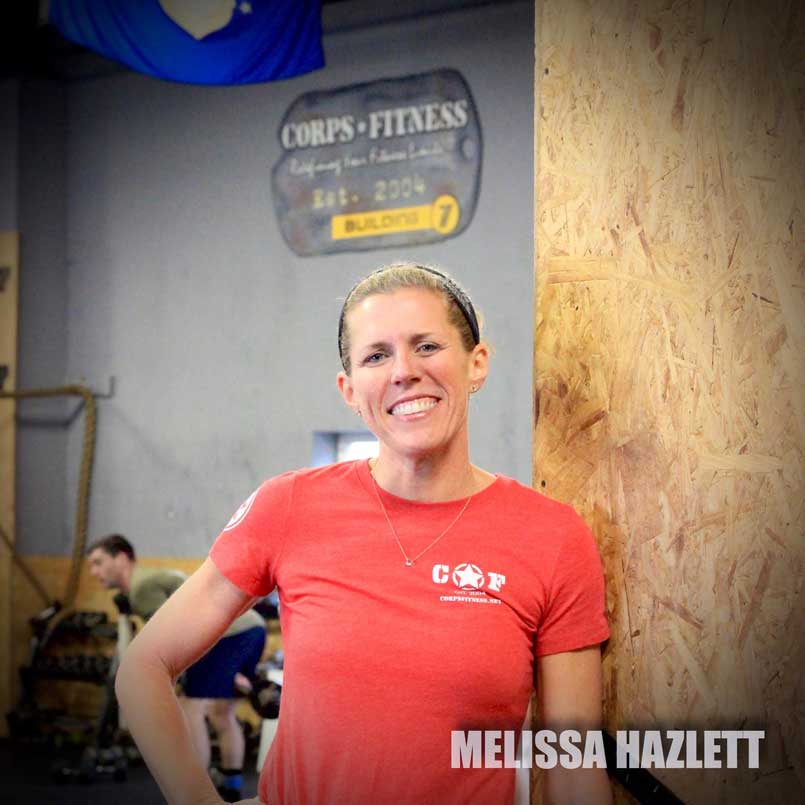 Melissa has always had a passion for athletics and exercise, but being a mom of 4, much of that exercise time was sacrificed.  However, the itch to participate in group fitness classes became unbearable, and after hearing such phenomenal things about Corps Fitness, Melissa decided to give it a try and was hooked instantly.  Her journey with Corps Fitness started being 15 pounds overweight, but through training and weight loss challenges, Melissa has shed that weight and achieved what she feels is the best physical fitness level of her life.  Having been a religious participant in the classes at Corps Fitness for 5 years, Melissa soon became interested in helping others achieve fitness goals and to help others also become part of a great community in Corps Fitness.  She believes that with a devoted work ethic and a "Yes I can" attitude, any goal can be accomplished no matter your gender, age, size or starting physical fitness level.

My enlistment in the United States Army has helped shape me into the person I am today. Along with instilment of brotherhood and camaraderie, the Army has made physical fitness and integral part of my life. As an Army Sergeant one of my priorities was maintaining the fitness and well-being of my soldiers, and I continue to use this mentality as I lead and instruct others in workouts that focus on improving strength, flexibility, and functional range of motion.

Gretchen got her start with Corps Fitness in 2006 and has been hooked ever since. She enjoys pushing herself to the next level and the quiet competitiveness of a group class. Some of Gretchen's favorite exercises include pull-ups and kettlebells. Gretchen earned her CrossFit Level 1 trainer certificate in February 2012 and is currently teaching a few classes a week.