Fitzy's Run!
Looking for a great run to round out your October calendar?  We encourage all CFers to check out Fitzy's run and learn more about Lauren's Foundation!  This is an outstanding event right here in Wyomissing, taking place October 30th.  There will be a costume contest, local music, and even a supervised kids area from 9-11:30 AM!  Also, you're supporting an incredible local foundation in memory of CFer Mike Fitzgerald's daughter Lauren, who lost her life at age 20 as the result of a brain tumor.
"Throughout her 14 month ordeal, Lauren maintained her dignity, her love of life, and her high spirits. She refused to let her diagnosis interfere with her life, choosing instead to live by a favorite quote from American poet Maya Angelou: "I may not be able to change what happens to me. I refuse to be reduced by it."
Even death could not diminish her love of life. Five people received organs that Lauren chose to donate – her heart, lungs, liver and kidneys were used to serve those in need. Her legacy, love and generosity will live forever."
-Lauren's Foundation
Registration will be available on race day at the Stone House in Wyomissing.  Paper registration forms are available at the links above and need to be turned in by October 22nd.  Online registration is open through October 26th.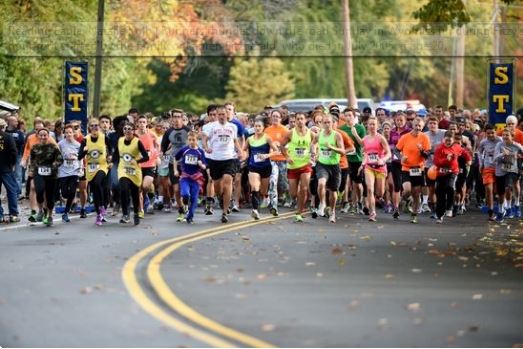 Photo credit: Reading Eagle