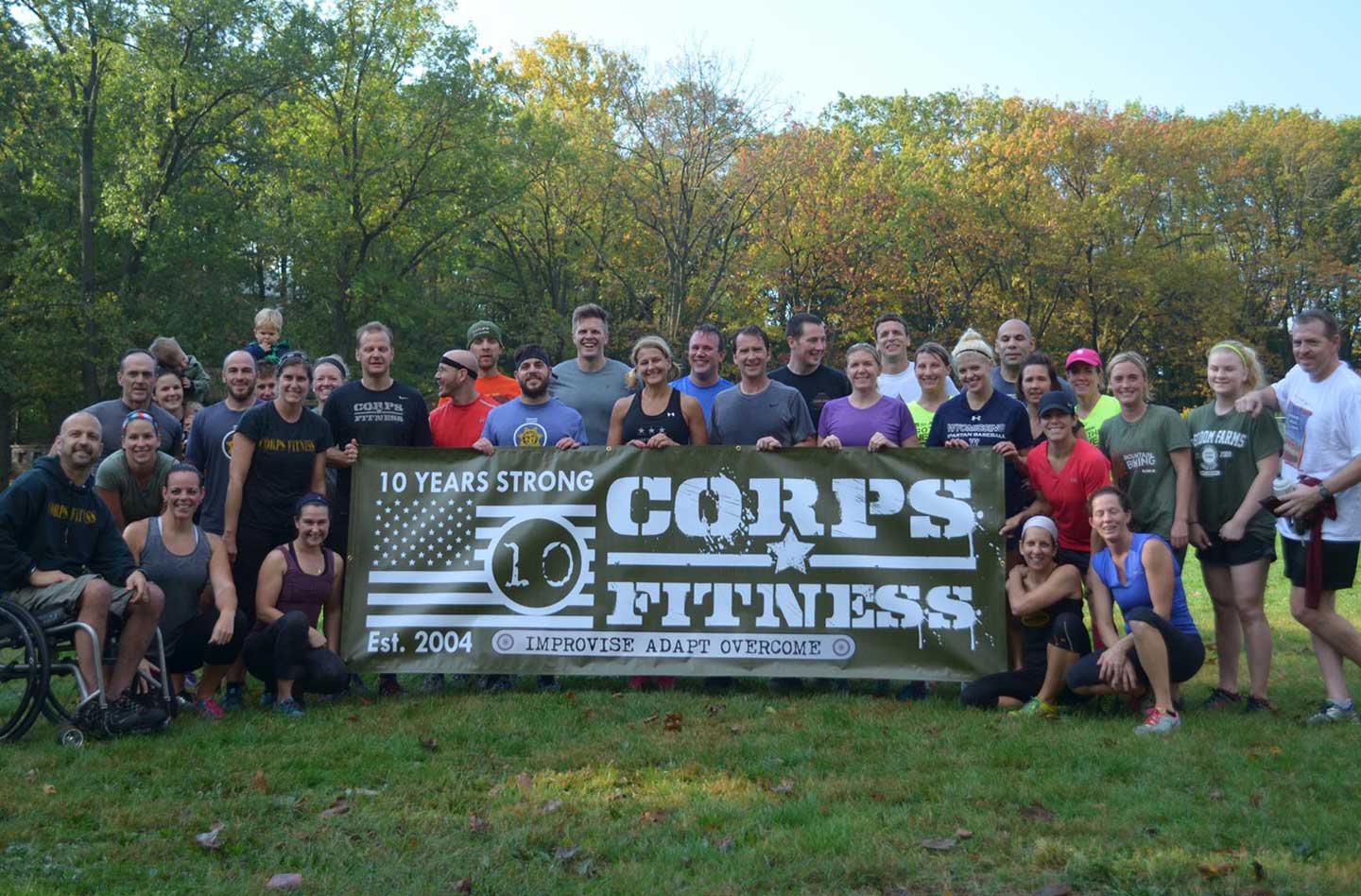 Did you know?
Corps Fitness is keeping up with the times!  Along with our new website, did you know we also have facebook, instagram, and twitter accounts?  We like everyone to stay in-the-know and be able to SEE everything we do!
And just because we don't brag about our accomplishments doesn't mean we don't have them:
CFers are known to be a humble breed, but we are also badasses!  Though we aren't a great fit for the often narcissistic culture that's pervasive today, WE ARE incredibly proud of everyone's accomplishments due to your hard work and perseverance inside the walls of Bldg 7 (and outside).  If you're so inclined when you see videos of people performing crazy moves like insane double rope climb MB tosses, or L-hold rope climbs or burpee back flips online, take a shot at it yourself*.  OR just generally post pics / videos of yourself being a CFer (some of you already do, which is pretty cool), reaching a personal goal, or doing something you once never though possible or that CF inspired you to do.  Tag #WeAreCorpsFitness, #CorpsFitness, #CorpsFitnessPA, #ILoveCorpsFitness, or any other fun hashtags giving props to Corps Fitness.  We'll do our best to pick up hashtags on the blog so we can give you a shout-out, and so the world can see what we're capable of!  …Because we're not big on bragging, but we KNOW our CFers are awesome and deserve recognition for what you all do every day!
*DON'T be like this.  And this should go without saying, but please don't damage yourself, others, or any equipment in your pursuits!