Congratulations and Thank You!!  to everyone who participated in and volunteered for the Kyle Pagerly 5k yesterday!  Another outstanding event in honor of Pags, and so many CFers were there, which is such an awesome achievement.  Definitely missing most people in the photos here, but thank you for representing Corps Fitness, Kyle's home away from home, and honoring Kyle with your performances!  More photos (thank you, Erin!) are available on the Corps Fitness Flickr page.
This coming weekend, Zach will be running the Blues Cruise 50k – quite an accomplishment!!  He has been training hard on the Blue Marsh trails and is looking forward to getting more CF time after the race.  As if that isn't enough, Zach is raising money for the IM ABLE Foundation through his first giving site as well and is almost 1/2 way to his $1000 goal.  If you'd like to donate, please visit Zach's site!
Good luck, Zach!!

We remember our boy Kyle with the annual Kyle Pagerly Memorial 5K Run on
Sunday, October 11th
, start time
9AM
.  Corps Fitness has always been well-represented in this 5K each year, and 2015 is sure to be no exception!
We are offering up 4 FREE registrations to participate in this event.  All CFers can enter their name into a lottery drawing with the hopes of winning this free registration.  Not only will you receive a free entry to run the race, but you also will be able to proudly wear a specially designed Corps Fitness shirt on race day.   Again, all CFers are eligible for entry into this lottery drawing.
If you are interested, a sign up sheet will be available at the front desk.  ALL entries must be submitted by the evening of
Sept. 23rd
as the drawing will take place
Sept. 24th
.  Please indicate t-shirt size when you sign up.  And GOOD LUCK!


Help to honor our fellow CFer Mike Lawrence, who lost his battle with lung cancer last June 2014, with a 'Miles for Mike' t-shirt!  Mike was an inspiring and generous person, for those who did not know him. He was always positive throughout his battle and never gave up hope, keeping his sharp sense of humor and faith to the very end. Long sleeve shirts, designed by our own Matt Jackson, will be sold at the gym while supplies last. Any donation is greatly appreciated: all proceeds benefit the fundraiser for team "Miles for Mike" in partnership with Free to Breathe, a partnership for lung cancer survival. Help support this GREAT cause!!

Our friend Kyle Pagerly tragically lost his life in the line of duty on June 29, 2011.  Today would have been Kyle's 32nd birthday.  Happy birthday, Kyle!
"So live your life that the fear of death can never enter your heart. Seek to make your life long and its purpose in the service of your people. Prepare a noble death song for the day when you go over the Great Divide. When it comes your time to die, be not like those whose hearts are filled with the fear of death, so that when their time comes they weep and pray for a little more time to live their likes over again in a different way. Sing your death song and die like a hero going home."
-Chief Tecumseh
Here's a link to a photo and video gallery of Kyle's CF moments.  Please take a moment today to think about Kyle's family, widow Alecia and daughter Savannah, who he was so excited to know but tragically never got to meet.


There's SO much information at your fingertips these days – get out there and find it, read it, question it, educate yourself, and make changes to get results.  And remember, everything you read on the internet isn't true, but some is, and it's just sitting there waiting to be discovered!
Marks Daily Apple is a tremendous source to check every once in a while.  Here's an interesting post on coffee, insulin and post-workout meals.
What are your favorite health sites (other than the obvious answer, Corps Fitness)? 🙂
REMINDER: There will be no regular (8 AM and 1 PM) classes on Sunday 10/5.  Join us at the Kyle Pagerly 5k!  Garage Strength will have open gym from 9-noon.  Come check out what they're all about and work on your lifting form!!!

Pags 5k this Sunday!
CF will be CLOSED on Sunday 10/5 for the Kyle Pagerly 5k.  Come on out and run with your fellow CFers and support a great cause.  For those of you who don't know, Kyle was planning this 5k to honor fallen PA heroes when he himself was killed in the line of duty in 2011.  Kyle was an avid CFer and a fantastic, unstoppable runner and CFers always step up to volunteer and participate in the race.  Let's make this year the best yet!!
Friday / Sunday instructors:
Friday: Ed
Sunday: CLOSED!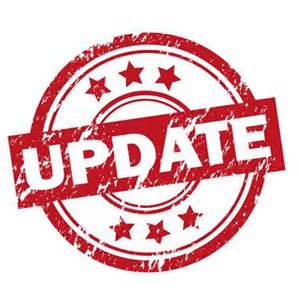 TODAY is the last day to register for the Pags 5k and guarantee a race shirt.  Sign up now!  The fourth annual Kyle Pagerly 5k will be held in Shillington Park on October 5th.  CFers always step up in volunteerism and participation in this event, so let's make this year the best yet!
Good luck to all the CFers participating in the Philly Rock and Roll 1/2 Marathon this Sunday!!!
Stay and Play is going strong on Thursday mornings.  Adults are now welcome to stay and play with their toddler – preschool age kiddos.  Join the fun as our young CFers learn about cause and effect, balance, coordination, and CF citizenship.
Weekend instructors:
FNL – Van
Saturday 7 AM – John
Sunday 8 and 1 – John