What's the key to happiness?  Several CFers seem to have it figured out – just look around at the smiles on the faces around you!
Here are a few research-based ways to increase your happiness, from the NY Times:
– Make friends and family a priority… especially on the weekends
– Be grateful, express your gratitude
– Be healthy
– Think creatively
– Don't force it or obsess over it
And if all else fails:
– Fake it till you make it
Of course, it doesn't hurt if your favorite basketball team wins a national championship, either!  Congratulations, Villanova!!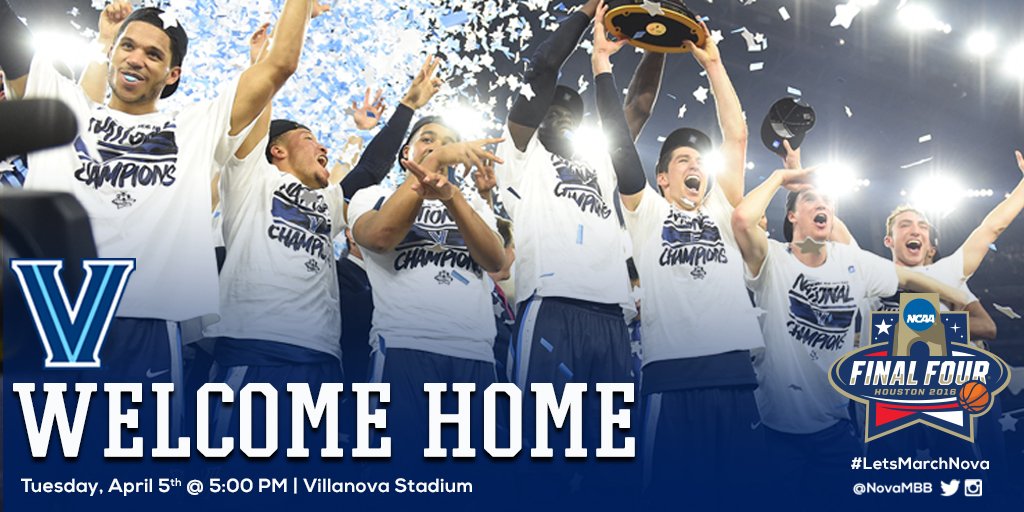 *cover image credit: aliveagainpositiveliving.com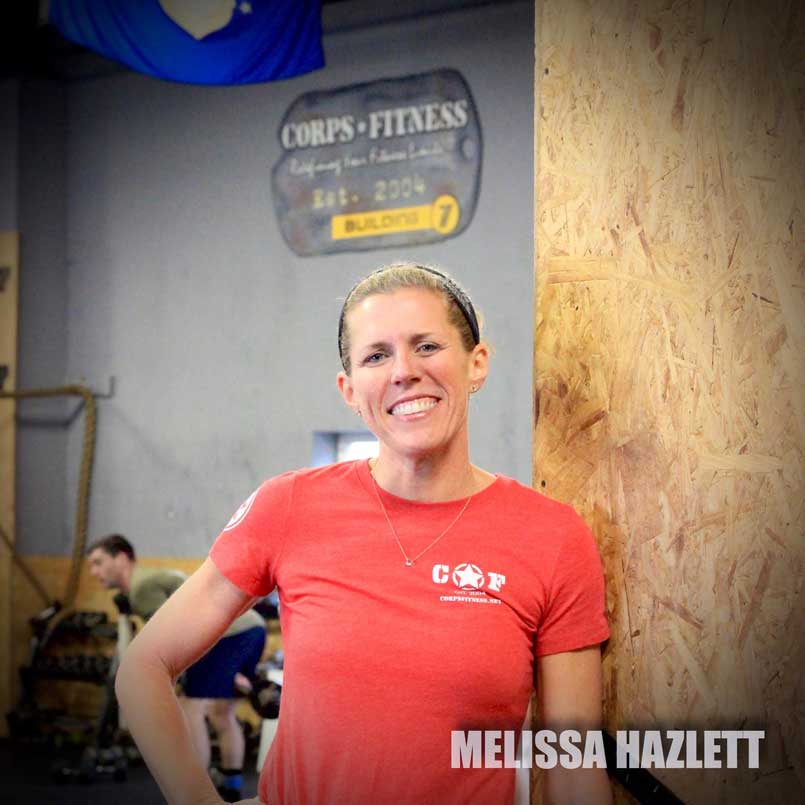 A big Friday shout-out to Melissa H!  Melissa has been working her a$$ off with CF for years and became Corps Fitness' program director in 2015.  Melissa is a long-time CFer, has a group fitness certification from NETA, has taken several continuing ed Core Assessment Training and Running courses, is CPR / AED certified, and is working on a Nutritional Counseling Certification from AFPA!
Here is a little background on Melissa and her dedication to Corps Fitness, in her own words:
When did you start CF, and what brought you in?
I started at Corps Fitness 8 years ago when my youngest of 4 was 18 mos. old.  My brother Steve and sister in law Kristen were actually the ones that kept telling me to try it out, that I'd love it.  Like many, I was highly nervous, but one class, and I truly was hooked.   As I've said before, prior to Corps, I've been a member of many other gyms, but I never have stayed a member as long as I have at Corps.  It sounds so repetitive to what so many people already have said, but it truly is the people that come to Corps and the fact that you never know what you are going to get in terms of the workout.  I'm super excited that a lot of the same people that I started with at Corps are still working out alongside of me (and still kicking butt!)….shout out to the Kuhn's, Dave McLain, Chris Adams, Catharine Lentz, Natalie Parisi  just to name a few!
What do you enjoy about teaching at CF?
I've been teaching classes as a part of the Corps Fitness team for almost 3 years now (can't believe it's already been that long!), and I love to see all the old-schoolers as well as all the new faces each week.  And I love the challenge of creating new workouts (or just fun tweaks on oldies but goodies), that test both the avid athlete and the new-to-join Corps.
What do you look forward to in the future for CF?
I look forward to bringing some more fun individual and partner challenges to keep things interesting and to keep people striving for new goals and accomplishments (be on the lookout for a fun one in mid-April!).  I also look forward to creating some larger events that invite non-corps Fitness members into our gym to see what we are all about.  I also am finishing a new Nutrition Counseling certification that I hope can be helpful to our members.  And, while everything I do or plan revolves around our core philosophy of Respect, Accountability and Teamwork, I am always open to ideas from our Corps Fitness family!
Did you catch her casual mention of her family, including 4 kids!?!  Congratulations, Melissa, and thank you for your support and dedication to CF since you started!  We can't wait to see what the future holds for you and Corps Fitness!!
It's always nice to know we can rely on Mark's Daily Apple to be a voice of reason amidst the media frenzy:
"…I would hang my hat on the following suggestions, however.
Don't live off bacon, hot dogs, and salami.
The more red meat you eat, the more vegetation you should be eating. Make sure some of that vegetation contains prebiotic fiber, especially resistant starch. Maybe all that plant matter is unnecessary if you maintain a perfect carnivorous diet, but why risk it? Besides, plants are delicious.
Learn to love rare steak. It's way better, guys.
Rely mostly on gentler cooking methods: steaming, simmering, braising, pressure-cooking.
If you're gonna sear or grill something over high heat, which is completely and utterly delicious and thus necessary from time to time, consider using a marinade—especially if you cook this way frequently.
Have a healthy gut. Beneficial human gut bacteria can convert linoleic acid and fiber into the anti-colon cancer metabolites CLA and butyrate.
– Mark's Daily Apple
Read more: http://www.marksdailyapple.com/what-does-the-who-report-mean-for-your-meat-eating-habit/#ixzz3ptOSYdRb

Sorry, no link to one of those online quizzes that are so hot these days.  Just an old-fashioned newspaper article about fitness…  We have quite a few "seasoned" athletes in our ranks at CF, serving as real, physical proof!

So many
activities
 coming up this month!  Stay tuned for details, but here are a few teasers 🙂
-FREE intro classes July 11th and 25th at 9:45am
-Kristin Reynolds is hosting a trunk show for her athletic line Sat. July 18th from 9:30-11am.  Proceeds will help fund Operation Badge 27.
-We're bringing back kids' classes this month!  More details to come!
-A new obstacle course challenge will be unveiled in the next week or so.  This will be similar to the rowing challenges, to be done before or after class.  Stay tuned!

"One of Corps' mottos is to sacrifice yourself for the greater good."
~ CFer Rob Rauenzahn.
It is with this spirit that Corps Fitness will be an official host to the Murph Challenge on Saturday, May 23rd @ 8:00AM. Rob and his wife Kim, have very generously paid the host fee for Corps Fitness, but we are looking to raise additional funds which will be sent directly to the Mike Murphy scholarship fund. This fund, known as the LT. Michael P. Murphy Memorial Scholarship Foundation (501c3) was founded in 2007 by Michael's family to honor and recognize Michael's value in reading and a good education.
With your individual registration fee of $48, you will receive a 2015 Murph Challenge t-shirt, and you will be able to submit your score online. To register, click the link below.
But the bigger picture is the common bond Corps Fitness members have in suffering together to honor sacrifice. Michael Murphy made the ultimate sacrifice, and thanks to Rob and Kim Rauenzahn, Corps Fitness can do their part in paying tribute to that!
Start shaving down the calluses and get your track shoes ready…..Let's dig deep and do what we do best. Let's get the Murph Challenge DONE! Take a moment to read a letter from Dan Murphy, written to all who are participating in this year's challenge at this link.
Thank you Rob and Kim for representing the true CF spirit and providing this opportunity for all Corps Fitness members!

Do you know a motivated, hard worker who's looking for a little extra cash?  Send them our way!
We are looking for someone to cover our front desk on Tuesday and Thursday early morning (5:00 am-9:00 am).
The position will check in clients, update membership details, and handle retail sales along with general gym upkeep duties. Position is paid hourly and also receives FREE Corps Fitness membership!
If interested please send questions or apply by sending your resume and contact information to Sandy Lugo, Office Manager, to set up a time and date for an interview.

We are excited to announce some great new things about to take place at Building 7!  Very soon we will be welcoming a new company on Bravo side that is going to be a perfect complement to what we currently offer at CF.  At this time, we are not able to release any details as we want to respect our future partner's business interests and ensure a successful transition into their new space.  However, we promise to share with you the specifics very soon!
In the meantime, to prepare for this new partnership, we are adapting our schedule slightly because we are CFers and that's what we do best!  These changes will take effect Monday April 13th.
*First, to make a better flow to the schedule, we are swapping our Corps Fitness and CrossFit class days.  Beginning April 13th, CrossFit classes will be held on Tuesdays and Thursdays (with additional open gym CrossFit days and times possibly being added to the schedule) and Corps Fitness classes will be held on Monday, Wednesdays, Fridays and Saturdays.
*Second, class times, for the most part, will remain the same with the following exceptions:
 M/W 5:15AM classes held on Bravo side will now be held at 5:30AM on Alpha side.
 M/W Noon CrossFit classes will now be offered T/TH at noon.  Additional Corps Fitness classes also will possibly be added M/W at noon.
*NOTE:  In the early days of Corps Fitness, there were no distinctions of "Beginner, Intermediate or Advanced" classes.  Therefore, we welcome everyone to every class on the schedule and for that reason, we are going back to ALL classes being All Abilities.  
This great new partnership to be added on Bravo side and the schedule adaptations being made are going to allow for us to put more offerings in the way of classes, special events, etc. for all our members.  Please make note of the upcoming changes.  A new schedule will be on the CF website and Facebook page by April 12th.
Corps Fitness is proud to offer Corps Fitness, CrossFit,  Indoor cycling and Krank Cycling classes which collectively provide the best conditioning for endurance, strength, cardiovascular fitness, and mental toughness all while in the CF setting promoting Respect, Accountability and Teamwork. Thank you all so much for believing in and supporting what we do at Corps Fitness, and we look forward to sharing more with you all very soon!
If you have any questions, please post to the comments below.

Welcome December – hard to believe it's the final month of 2014.  We have a lot going on this month, so get ready!
December 13th – Corps Fitness 10th Anniversary (wow!) celebration and potluck.  Your chance to hang out and chat with your CF family without gasping for air during a workout.  Sign up at the front desk if you'd like to bring something!
Hero Week will be between Christmas and New Year's Day.  Get ready for another special week dedicated to the sacrifices of others.
Garage Strength will be altering weekday hours this month as follows and will be closed on December 11, 12, 24, 25, 31, and January 1, 2015:
Monday 3-8 / Tuesday 3-7 / Wednesday 3-8 / Thursday 3-7 / Friday 3-7
Corps Fitness Baseball Academy will follow the normal schedule but will be closed December 18, 25, 30 and Jan 1, 2015.
December Stay and Play schedule:
Thursday Dec. 11th 9:30 AM

Thursday Dec. 18th

 9:30 AM

Saturday Dec. 20th

 9:45 AM – ALL AGES (structured class for older kids, structured play for younger kids, based on attendance)

Tuesday Dec. 23rd 9:30 AM
Be sure to check the Corps Fitness Schedule page regularly for updates to class times / days.