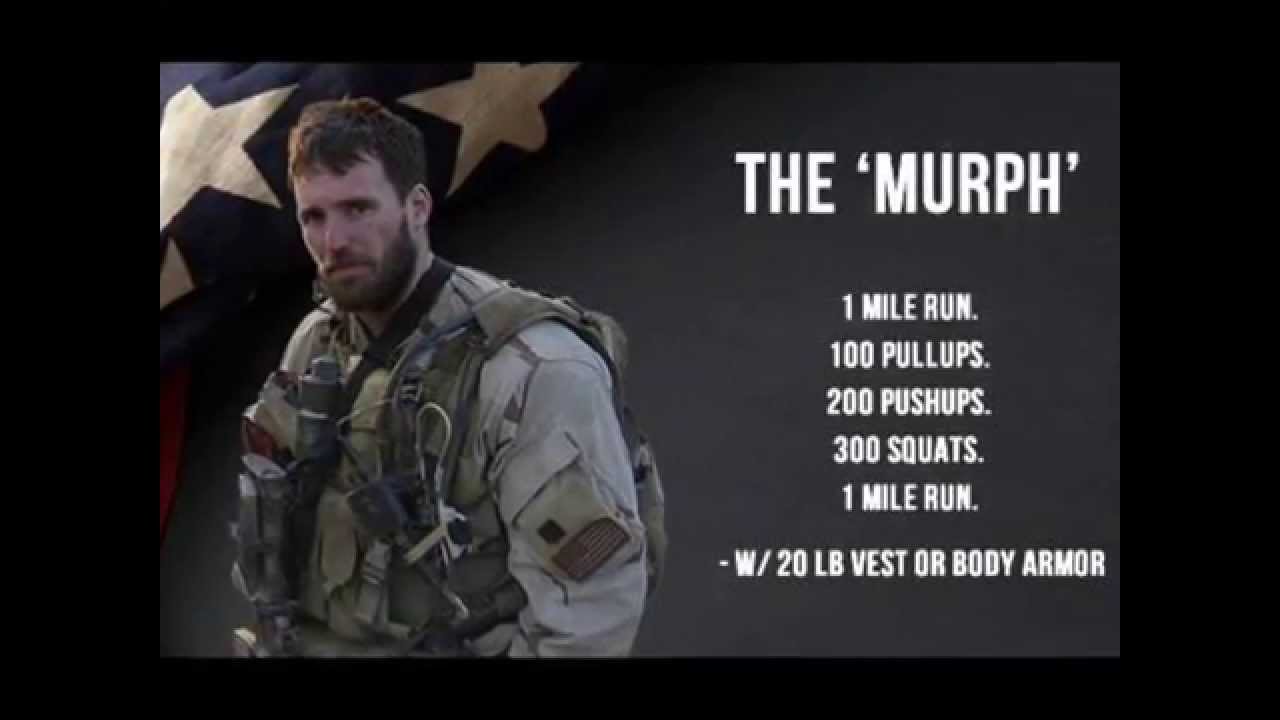 * updates
,
CF Kids
,
Challenges
,
Corps Fitness
,
Free Intro Class
,
Hero WOD
,
Holiday
,
inclusive fitness
,
Kids class
,
mega workouts
,
running
,
Special Class
,
Spin / krank class
**REMINDER!!  Saturday 5/28: ONE CLASS ONLY – MURPH!**
This is a MEGA workout.  Don't get rhabdo!  Please read up on rhabdo, the causes and symptoms, hydration, and know where that tipping point is for you!  The most important part of Saturday is making sure everyone pushes hard for Murph without any injuries!!  Scale as needed, listen to your body, do what you can, push your limits.

---
Memorial Day 5/30: Cadence Run at 8 AM, meeting at Wyomissing Pool.  Followed by ONE class at 9 AM at Corps Fitness.
TEACHER + NURSE APPRECIATION
We're rolling out a new pricing schedule for our teacher and nurses!  Check out the top of CF's fees page for more information!
SUMMER KIDS CLASSES
See previous post for summer kids class information!
HERO WEEK
Submit your honorees TODAY!  Summer 2016 HW will be June 19 – 25th.
GENERAL UPDATES
– The Kaag Challenge is extended indefinitely, so be sure to get in touch with Chris or Melissa for a time slot!  CFers have been gettin' it done week after week – congrats!!
– A reminder to check out the CF Loyalty Program and Incentives we announced April 1st. You can also earn points via membership and merchandise purchases!  Check out the link for full details, and start earning today!  For newbies looking to take advantage of the incentives, remember you must attend an intro class first.  After that, you're be eligible for 2 weeks of free membership and then an additional month at $70.
SCHEDULE UPDATES:
– Memorial Day 5/30: Cadence Run at 8 AM, meeting at Wyomissing Pool.  Followed by ONE class at 9 AM at Corps Fitness.
– REMINDER: Typical Saturday class times are now 8 AM (Corps Fitness) and 9:15 AM (CrossFit).  Two different class types on a Saturday!
SPIN / KRANK
– Tuesdays 10:30 AM with Aimee
– Thursdays 6:30 PM with Mike – CANCELLED UNTIL FURTHER NOTICE
– Wednesday, Thursday and Saturday SPIN classes are on hiatus for summer.
FREE INTRO CLASSES
Next Intro to Corps Fitness class will be Saturday 5/28 at 9:30 AM with Chris.  Come on by and then enroll in our incentive program!
WEEKEND INSTRUCTORS
Friday 5:30 PM – John
Sunday 8:30 AM – Gretchen


8 AM cadence run (meet at Wyo pool), 9 AM class today!

Join IM ABLE, Corps Fitness and your friends on Giving Tuesday, next Tuesday December 1st, for a Wine and Paint night out!  Fundraisers like these are crucial to help offset the costs of providing adaptive equipment grants to our many deserving applicants.  Tickets are $50, with $20 going directly to the IM ABLE Foundation.  The evening will include a grant presentation, fun time out with friends, raffle items, food, music, not to mention walking away with a beautiful painting!  Please sign up in advance at the following link: http://blushbrushart.com/sign-up.html#!/December-1-2015-Tuesday-5-30-9-30-Corps-Fitness/p/56215062/category=14086079 See you on Tuesday!!
Raffle items include:
Corps Fitness gift basket (including brand new apparel)
IM ABLE gift basket (including brand new apparel)
Bldg 7 Yoga gift basket (including apparel, punch card, and other goodies)
A Running Start gift basket (includes gift cards and running socks)

Thursday 11/26 (Thanksgiving) – 1 class only 9 AM (cadence run at 8 starting at the Wyo pool)
This Saturday 11/28 is Small Business Saturday!  Corps Fitness and Bldg 7 Yoga are offering discounts on 11/28 ONLY:
11/28: Bldg 7 Yoga will be offering a kids' yoga class from 1-2:30 PM – register your kids then hit the sales!  $10 per child, and you don't have to be a Bldg 7 member to take advantage!
If you haven't signed up for Bldg 7 Yoga newsletters yet, they contain a TON of great information – sign up today at http://bldg7yoga.com/ so you can stay up to date!
Tuesday December 1st: As a part of Giving Tuesday Berks the IM ABLE Foundation will be hosting a wine and paint party fundraiser! Join us from 5:30-9:30pm at Corps Fitness/IM ABLE for food, wine, music, and FUN! Tickets are $50 and YOU MUST SIGN UP IN ADVANCE (blushbrushart.com)! We will also have various raffle baskets to bid on from Corps Fitness, IM ABLE, Bldg 7 Yoga, A Running Start, and more! We will also be presenting two young ladies their bikes around 7:45pm. Food provided but please BYOWINE! Don't miss out on this unique event!
Friday December 4th

.  
Regular
5:30PM
 CF class is STILL on schedule.  BUT then….
6:00

CF/Bldg7 Yoga Friday night "Mixer" is on
.  This is open for ANYBODY….members of CF, members of Bldg 7 Yoga, and people who aren't members at either
joint, but want to check it out.
– From
6-6:45
All Attendees will start on CF side with a class led by Chris.  Then from
6:45 to 7:30
, they will transition to Yoga side for class w/ Linda
Cost details:
– If you are a member of BOTH places, there is no additional fee.
– If you are a member of one or the other, but not both, the extra cost is $12.
– If you are a member of neither and are coming to check both places out, drop in fee is $12.
As always, stay tuned to the calendar in the CF lobby and to the website for ongoing updates!

Reminder:
Sean Flannery Workout TOMORROW 11/20
Workout performed at all class times, Brian will teach 5:30 pm in honor of his brother
Free Intro Class THIS SATURDAY 11/21 @

9:45 am

 
The

pullup challenge

is ongoing!  Have you signed up on the board yet?  Keep 'em coming!
THANKSGIVING WEEKEND SCHEDULE 

(yikes!  Next week already!)
Saturday 11/28:

Small Business Saturday!
*20% OFF Unlimited memberships purchased on 11/28
* 10% OFF Retail (we are getting new gear for sale and pre-order)
Bldg 7 Yoga is hosting a Kids Yoga from 1-2:30 PM for kids ages 7-12.  Cost is $10.00 per child.  Drop your kids off while you shop the Black Friday deals!  (You do not have to be a Bldg 7 member for your kids to participate)
Friday – Brian (Sean Flannery tribute workout)

More updates will be posted early next week…  Lots more coming in December!

"Whereas the 11th of November 1918, marked the cessation of the most destructive, sanguinary, and far reaching war in human annals and the resumption by the people of the United States of peaceful relations with other nations, which we hope may never again be severed, and
Whereas it is fitting that the recurring anniversary of this date should be commemorated with thanksgiving and prayer and exercises designed to perpetuate peace through good will and mutual understanding between nations; and
Whereas the legislatures of twenty-seven of our States have already declared November 11 to be a legal holiday: Therefore be it Resolved by the Senate (the House of Representatives concurring), that the President of the United States is requested to issue a proclamation calling upon the officials to display the flag of the United States on all Government buildings on November 11 and inviting the people of the United States to observe the day in schools and churches, or other suitable places, with appropriate ceremonies of friendly relations with all other peoples."
(source: va.gov)
Thank you to all veterans who have served and sacrificed for the common good.
**November FREE Intro Classes will be 

Saturday 11/14

 and 

Saturday 11/28

@

9:45am**
Remember to sign up and weigh in for the November weight loss challenge by tomorrow 10/30!  If you're on facebook, you should be entered into the private weight loss challenge group as well, where you'll get extra motivation and pointers from all participants and coaches along the way!
We'll be sweatin' the the 80's on Saturday!  If you have a favorite 80's playlist, bring it along and maybe we'll hook up your ipod or take requests during the workout… (both class times)
November pull-up challenge begins on Sunday with a 1-second negative and 1-second positive pull-up!  Sign up on the white board and get practicing!!
November Spin Classes-
11/7- w/Aimee Hafer @
9:30am
11/14-w/Jen Quick @
9:30am
11/21-w/Jen Quick @
9:30am
**UPDATE: Madeline is not feeling well and spin is cancelled this evening.  Apologies for the short notice.  Feel better, Madeline!!**
A little early update to give everyone time to prepare for this weekend!
*Where did the month of October go?  Our Carry The Load Month is coming to end.  Many of you did the Obstacle Course for time that was the Test In for this month.  If you would like to do the Test Out to see if you can improve your time, the Obstacle Course will be a part of all of our Friday 10/30 classes.  All Test In times are posted on the large white board in the gym so you can see what time you need to improve.   Thanks to all who have posted names and pictures of those we Carried all month long!
*We have 18 participants so far signed up for November's Weight Loss Challenge (loads of ladies in the game to make it a fun one…..guys, where you at?).  Last call for sign up will be 10/30.  As a means of support, sharing ideas and recipes, and tips, we will be setting up a Private Facebook group for all those who are participating (and on FB).  Be on the look out for that.  Because of this private group, we will NOT be having the informal meeting as previously mentioned on Sunday November 1st.  Instead, look for ideas, tips, and links to helpful websites within this private Facebook group.
*It's ON.  What's on, you ask?!  A Rockin' 80's Themed workout!  Our Saturday AM classes will have a Halloween flair.  Dress up in your best 80's themed workout clothes, and get ready to Jazzercise!  (Not really…..that's totally a JOKE!).  But wearing your leotards, leg warmers and mesh tank tops is no joke!
*Remember the Pull Up Challenge we did a while back?  Well, November's physical challenge is here with a twist!  Pull Up Negatives and Pull Up Positives.  Start on Nov. 1 with a 1 second negative, followed by a 1 second positive.  Each day, add an additional second for your negative and your positive.  End the month with a 30 second negative and a 30 second positive.  Get the idea?  You miss a day, you make up that day the next time you are in the gym.  AND, if it is appropriate for you just to work on negatives alone and build up your slow descent on negatives only, by all means, hop in the challenge that way!