…on the 75th anniversary

image credit: NYTimes / Associated Press
While we honor the legacy of all who lost their lives at Pearl Harbor 75 years ago today, we can have pride int he never quit mentality of our country's finest by this amazing example set by survivor Ray Chavez!
Image credit: People magazine

Thoughts and prayers are with the Flannery family today and every day.  Sean, of Wyomissing, was killed on November 22, 2010 in Kandahar province, Afghanistan, when insurgents attacked his unit with an improvised explosive device. CF's very own Brian Flannery led the 0530 class and will participate in the 5:30 PM workout.  His words about his brother and others who have made the ultimate sacrifice inspire everyone through a tough workout.  Fallen but never forgotten!
"Some days you forget about your own pain and dedicate a moment to something greater than you."
– Emily M

CHALLENGES / SPECIAL EVENTS
– Tuesday 11/22 Sean Flannery Memorial Workout.  Tuesday marks the 6th anniversary of Sean's death in the line of duty.  Brian will teach 0530, starting the day off right with Sean's story.  Come out and remember a hero next Tuesday!
– Thursday, Thanksgiving Morning we'll be holding a Cadence Run (meeting at Wyo Swimming Pool parking lot) at 8 AM followed by ONE class at 9 AM.
FREE INTRO CLASSES
The next Free Intro class will be Saturday, November 26th at 9:30 AM.  Stay tuned to the blog and website for any interim updates.
WEEKEND INSTRUCTORS
Friday PM – Emily
Sunday – Emily


Honoring Mike Lawrence today on what would have been his 58th birthday. Gone, but never forgotten! "Bring the salt" today for the Filthy 50 in Mike's honor!
…I remember going to Mike's house to celebrate his birthday very shortly after his diagnosis.  Nobody dared to say it out loud, but there was a feeling that it might be his last here on earth.  Mike, always the fighter, fought for several years before passing away.  During those years, he got to spend more time with his wife Laurie, see his kids and grandson grow older, and spent all the quality time he could with those he loved.  Please keep Mike and his family in your thoughts, especially today.  Love ya, Mike!!
"The Task Before Us is Never as Strong as the Force Within Us!!"
– Mike Lawrence
There are a lot of great pics and references in the following links!

Saturday's event was so much more than who came in first, second and third place. It was an event to showcase our local first responders and to give a shout out to them for all they do as a part of their jobs. For all you do, we thank you!
4 person teams starting off at Corps Fitness with a cumulative 100 pull-ups, 200 pushups & 300 squats there out the door to cover 5 1/2 miles ending at the Law Enforcement Memorial at Grings Mill with mental, physical & tactical challenges of a total of 13!
Emergency personnel deal with unanticipated challenges daily so these challenges were meant to task competitors to feel the pressure along with the physical to accomplish the tasks at hand.
So many thank you's are due to so many. To our business sponsors (see facebook links below): you ROCK, and we are so very grateful! To our many volunteers: you are some FANTASTIC people who know how to get the job done! And to our competitors: what would we do without YOU???? You were motivating, inspiring, hard-working and gracious.  And another HUGE thank you goes out to Melissa, Sandy, Aimee, Chris, and everyone who organized this outstanding event!!
Finishing times are posted at the bottom of this post, for those who are curious.
If any one has pictures, feel free to share. Many are available on the event facebook page, and we'll be posting the link to view pictures taken by our photographer, Jason Hugg, of Hugg Media Group, soon!
At the afterparty we had numerous emergency vehicles on hand for kids to explore as well as great food from our sponsor Mission BBQ Wyomissing!! Thank you to all those in uniform who joined us and provided equipment and all of our sponsors who made this 1st year event a success to benefit the Deputy Kyle Pagerly Memorial, Kyle Pagerly Memorial! Esterbrook Pharmacy, All About Women, Wyomissing Borough Police Department, PA, PA Dutch Farmers Market of Wyomissing, West Reading Fire Department, Wyomissing Fire Department, Life Lion Critical Care Transport, A Running Start – West Reading, inov-8 All Terrain Running
Team Nawata: 1:58:30
Organized Chaos: 1:37:00
Rock Solid X 2: 1:39:53
We Aren't That Creative: 1:48:55
Algeos/Stichter/Gonzalez: 2:07:32
Slow & Steady: 1:41:18
Fitness Pizza In My Mouth: 1:52:17
Vision 911: 2:11:55
Vicious and Delicious 4.0: 1:38:46
Jacked Unicorns: 1:57:53
Hit Squad: 1:34:00
Queen Bee +3: 1:46:27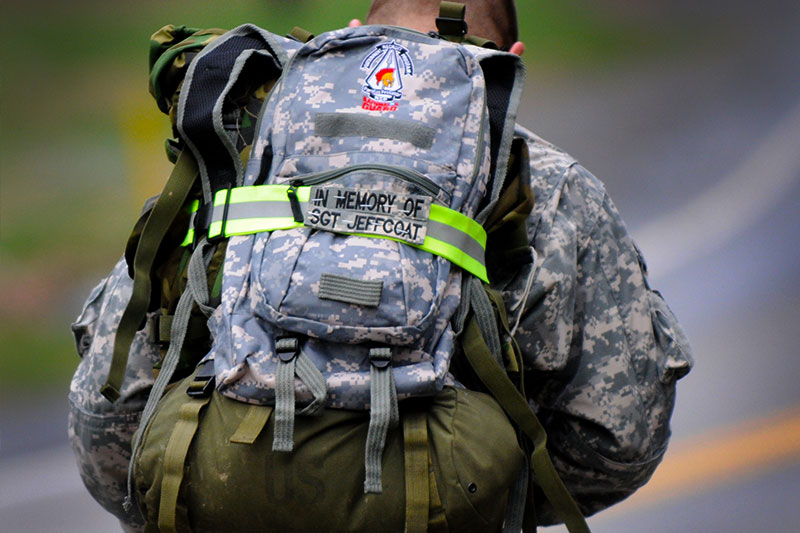 Did you know?  Several CFers are planning to participate in the 28-mile "Path to Honor" during the 2016 March for the Fallen this September 24th.  We've registered as team Corps Fitness, stepping off at 0600.  This is a local event (Fort Indiantown Gap) honoring all that have fallen in defense of our nation.  There are several other events that day, including a 5k race.  Check out more and learn about the event at the following link:  http://www.gapmwr.com/march–for–the–fallen.
We are looking forward to a great CF / IM ABLE day!

Chances are, you did not know Chris Moon. But he was a son, a brother, a friend, a classmate, a fellow soldier and much more to so many people.
He died 6 years ago today. Remembering him the way we do….the way Corps Fitness remembers fallen soldiers, fallen first responders, and those killed in tragic circumstances….by digging deep and gutting out tough workouts, by doing extra weights, by going longer distances, by trying things that are new or difficult, and by not complaining over the workout because "We Get To"….It Is Important.
What we do is important and it means something because these people we honor are sons, daughters, friends, classmates, neighbors and community members that are missed every day. It is important to not only honor these heroes, but to remind their family and friends that they are not forgotten….
Some pics below of classes getting it done, with Brian joining in the Noon class to honor his friend Chris.

U.S. Army Specialist Christopher Moon, 20, of Tucson, Arizona, assigned to 2nd Battalion, 508th Parachute Infantry Regiment, 4th Brigade Combat Team, 82nd Airborne Division, based out of Fort Bragg, North Carolina, died on July 13, 2010, from injuries sustained on July 6, 2010 in Arghandab, Afghanistan when insurgents attacked his dismounted patrol with an improvised explosive device. He is survived by his parents Marsha and Brian and sister Sunday.
The following was written by Brian Flannery who served with Chris in Afghanistan.
I was privileged enough to be able to call Chris my friend. Chris was a sniper who was attached to my platoon, and without a doubt he proved to be our most valuable asset during our time in the Arghandab. He was naturally good at everything he did, whether it was playing touch football at our firebase, or eliminating insurgents with his M110 sniper system. I was on the mission when Chris got hit, and I walked over the very spot in which the IED was emplaced that wounded Chris. There is no doubt in my mind that the fighters in our AO were targeting Chris, otherwise I would not be here today. All that I can say, is that Chris was with his brothers on 6 July 2010. A quote from Shakespeare's Henry the Fifth: We few, we happy few, we band of brothers; for he to-day that sheds his blood with me shall forever be my brother.. Airborne, All the Way, Fury From the Sky!
~Let's get some today to honor Flan's friend, Chris Moon!!!