What an awesome turnout for Matt D's last 'official' day teaching class at Corps Fitness!!  He's been an integral part of CF from the get-go, and has brought more than can be measured to the table over the years.  Matt is stepping back to shift his focus to other things, but will certainly be around to kick some ass as a CF participant!
Thank you, Matt, for all that you have contributed to CF!  We wish you well in all of your future 'new things' and can't wait to find out what they are!!
What a wonderful past 4 days of old-school CF workouts!  Every class had a great turnout and seemed to enjoy pushing through the various challenges thrown your way!  Stay tuned to the blog for more special challenges and other fun incentives coming your way.
On another subject, did you know that athletes, male and female alike, are more likely than the average Joe to be iron deficient?  Iron helps oxygen bind to red blood cells and to reach all the body's tissues.  If you're feeling low on energy during your workout despite a healthy diet and sufficient rest and recovery time, it might be a good idea to check your iron levels.  Ask your doctor for a blood test to see where your levels are, and then supplement as necessary.
Most people think of red meat as a good food source, which is true, but there are several plant and other sources all around!

Thanks again to Jan for this topic!
1. The wacky wild incredible motivating Corps Fitness 4-day extravaganza is underway!  Come out today through Sunday and get another dose of the roots of Corps Fitness / what it was like before CF had a place to call home.  Will it be little sheets?  3 main events?  Part of the fun is NOT knowing until the stations are revealed and the entire group finds out together what kind of torture we have gotten ourselves into.  And by then it's too late to leave, but who would want to do that???
2. Sunday Special – St Patty's Day!  Come out and celebrate the day with a morning workout.  Maybe the bars will be open by the time class is over.  Because it's never too early to rehydrate, and scientists have shown that beer makes an excellent recovery drink!  And they're smart, so we should listen to them!
3. Our new CF video was shared by many on facebook, and we have randomly chosen 5 people to get some CF gear for their efforts. Great people is what makes this place so special and we thank Christine Getrost, Mike Lawrence, Beth Shollenberger Gehret, Michael Lukenda, Damian Schweigert and everyone else who shared the video for letting others know.
4. Yoga is offering extra classes on Saturday 3/16: Mommy and Me 10-10:30 am, Kids' class 2-3 pm.  Email Amy for information or to sign up!
A mind when toughened can and will push itself to unprecedented heights. So these games will benefit you some day, and you must always remember that. Whether you believe it or not, these cruel mind games can save your life or the life of your friends one day.
Check out this website about Marine Corps boot camp.  It might help you understand more about the things we do at CF and the reasons behind them!
JJ started it off strong by calling out all of the cadence this morning!  And he even had enough breath left to impart some words of wisdom on all in attendance.  CF is more than just a workout; it is a place that changes all who walk through the front door.
Workout: 4 lines: 2 moving, 2×3 stations to time the moving lines
And to top it all off, a hill run!!
Farewell Johnnie!!  We will miss you.  This is not goodbye, just 'see you later' – hope to see you again real soon!!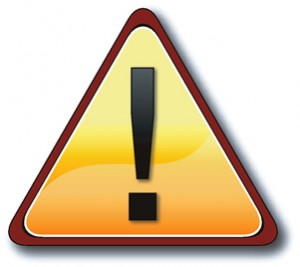 Reminder!  Paleo / CF gathering after 5:30 pm class tomorrow to wrap up and celebrate old-school CF week.  Great job this week, everyone!  Hopefully this week has provided a solid reminder of the roots of Corps Fitness.
Have you checked out one of Amy's yoga classes yet??
Showers are up and running, providing availability for new NOON classes Mondays and Wednesdays – stop over for an all-abilities workout if your schedule allows!