Remember to submit you response to "Why I love CF?" to JJ (either email, hardcopy, or comment here)…by Sunday 1/9/11.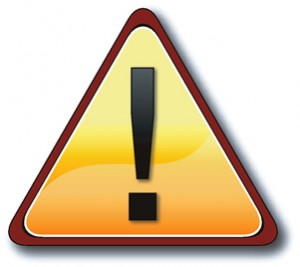 1) Eight: If you competed all 8 Hero WODs, please pick up your bag at the brochure table.
2) Great: The "Sunday Special" workouts are going to become more formalized. In an effort to promote the "Achievement" theme in 2011, form sessions and WODs executing those skills will be offered. These are going to be great opportunities for Beginners and Advanced CFers! Look for the link under Events. Always check the blog for updates.
3) Weight: Did you put on a few pounds the last month? Now that the pastries, pies, cakes, treats, cookies and general over-eating are gone, time to get back to your cruising weight?
Take these steps:
Commit to calorie restriction. Limiting caloric intake is the only way to lose weight. Structure your day appropriately (when will I eat, when definitely will I not eat, etc).
Clean house. Get rid of the crap that may have made it in over the holidays. No useless, empty wasted calories enter (house or mouth).
Shop like a Cave Person. Follow the CrossFit Paleo recommendation (clean lean meats, veggie, nuts/berries, fruit). Livestrong Paleo Shopping List, PaleoDiet Lifestyle Food List, and absolutely read this .doc by Robb Wolf at Crossfit NorCal  and then see this Shopping List.
Attend CF to enhance the process (big burns, build muscle).
Use online resources like Livestrong Daily Plate to hold you accountable. (Anyone who wants to play, go over to the CF Weightloss Group, post your weight…and let's have a go at it!)
Why? Think of all the health benefits associated with being lean. Think of being a role model. Think of achieving a personal goal. Think of performing better at CF. Think of looking smokin' in all that new CF gear.
It's January 6…see you February 6. 1 month…lose what you can!
that the first Form post of 2011 is "Squats"?
A proper squat is considered the foundational movement for all other exercises. Balance, stability, flexibility (from achilles to shoulders), and core muscle control that will transfer nicely to just about everything else you do…not to mention the confidence to do them well.
As with everything, there are progressions. Goblet squat, Wall Squat, Heels Up, and as shown in the pic, Holding On are all acceptable ways to refine your squat. These adaptations allow you to adjust the level of assistance, and think about the muscles and the movement.
Visualize what these folks would have to do muscularly if they let go of the ring still maintaining that squat bottom…without falling back or dropping chest to thigh? Feel the achilles, hips, core, shoulders? Figure that out, and you're on your way!
Do a few rounds of each on your own at home. Happy New Year.
Hero Week offers perspective. What that perspective turns out to be is unique to each of us.
This is a poster in our house. It's taken from Carl Sagan's address at Cornell University based on a famous picture taken by Voyager 1 in 1990. (Pale Blue Dot book)

But perspective is a funny thing, because perspective is all, well, perspective. Indeed, at times, Tiny Insignificance can humble us.  Then Grand, Meaningful Purpose can overwhelm us. Definitely. The performances and vibe of Hero Week, no doubt, had a powerful effect on this roller coaster of perspective.
On that note, here are the Hero Week Shout-Outs. First, every single person that attended any of the workouts put on outstanding performances, beyond their normal routine, and true to the spirit of HW…so congratulations and thank you to everyone.
Best Beginner Effort: Shannon…she was burnt out on Wed, but dug deep.
Best Teen Spirit: Jack D…totally motivated to finish…what were we doing at 13?
Rock Solid Award: Gretchen…quiet confidence and exquisite form…just getting it done!
Proof is in the Pudding: Axl…to go at his intensity level for 8 days is impressive. The big man can move.
The Energizer Bunny Award: Kate G…consistently ready, willing, able, and moving! Keeps going, and going…
What did I get myself into Award: Jan Dob…least usual suspect…huge performances…back to Shake Weights?
Best WOD: Pags — Barbarian…he's a machine, but even that proved to be a brutal solo effort.
Spirit of Hero Week: DJ…the entire tone of HW was changed on Wed at the Barbarian when she started with the weight vest. Always motivating and firing others up.
If you completed all 8 WODs, please pick up your bag on the gym table. Shirts will be in later.
See you for Summer HW!
Get out of your Black Hole!
In space, the Black Hole refers to an object with such powerful gravitational pull, that nothing, not even light, can escape.
In fitness, the Black Hole refers to a belief about working out so powerfully inaccurate, that very few, even the most reasonable, can escape. More = Better.
Happy New Year everyone! The CF theme for 2011 is Achievement. This Black Hole concept is interesting and can be interpreted/extended to your fitness experience at CF or applied to your fitness goals in general.
 "The black hole" is Stephen Seiler's term for a nightmare training zone that can be hard to resist—an enjoyable, moderately taxing workout intensity that falls somewhere between a piece-of-cake recovery pace and a hellishly intense interval session. It's vigorous but not aerobically painful—which is why so many athletes are sucked into its vortex. When most people go for, say, a brisk 30-minute run, they're often in this zone. These moderate-intensity workouts are fine for beginners who are just interested in building their fitness foundation, but not if you're serious about improving: middle-of-the-dial efforts just produce middle-of-the-pack results. "To get better, you have to go really hard and really easy—but not in between," Seiler says. (Outside Magazine, 12/2010)
"Amateurs buy the same stuff at the supermarket, but they produce slop, not stew. The problem? They toss the right ingredients into the pot, but they haven't mastered the proportions, spices, and cooking time. Smart training is part recipe. But it's mostly art."
Other pertinent quotes about the Black Hole:
"It's simple. If you want to be your best, go hard and go easy," says Foster, "and don't go in the middle."
Foster summarized this compelling and relevant point for CFers…"In a 2001 study, Foster, et al found that most recreational athletes tend to train too hard on easy days and not hard enough on hard days."

Too much work and not enough recovery…too little results.
Too little intensity and not enough stress to require adaptation…too little results.
If you haven't gotten the results you expect, maybe you are in the Black Hole. Doing, doing, doing, going, going, going…but only half speed.
So, to be Achievement focused:
Rest. Rest alot. Rest well. Rest so you can work.
Then work. Work with wild-eyed rage. Work so you crawl off the mats. Work so you can rest.