March Rope Climb Incentive. Sign up sheet is on the Recognition Board. Pick your poison!
Form Post about foot placement.
Form Post with Jolie's Rope Climbing Tips from Crossfit.
Plus BF posted a video in the Comments to the CF Incentive Page.
And there's always practicing for a few minutes before class.
Also, Benchmark #2 times are posted on the board for this Sunday's special.
"Be careless in your dress if you will, but keep a tidy soul."     -Mark Twain
There's plenty at CF to "make your own" in the sense that you could be careless in your approach and apply your own style or preference. But, indeed, there is plenty to be TIDY about too in the sense that you must (yes, must) care about precision, there is no negotiation. Take care to carefully learn the exercises (ALL the exercises) so you get the best possible workout you can get.
Many of the CF Sunday Specials have specific skill work as the focus. This is your time to put in the effort.
This Sunday: Sunday Special Benchmark #2 Post Test 10:30AM
Re-test Burpee/DL (mini Diabla)
(or show up to do your pre-test if you missed the first time!)
(you should be competent at Deadlift…no one will be allowed to pull with a rounded back.)
Skills sessions (after the WOD):
Kipping Pull Up (come, learn, and practice…b/c around here it's only fair if you pull your own weight!…not to mention, Benchmark #3 is up in a few weeks, and it has pullups!)
Struggling during CF classes on certain movements or exercises? Care to change that? Then show up for a Sunday Special.
Thinking of a dietary experiment for the Spring? Wondering how to make some gains at CF? Asking yourself why your "calorie is a calorie" approach to eating isn't working?
Because it isn't…so try something new. Go Paleo. Carbs trigger hormones differently than proteins and fats. These approaches may help balance that ratio…helping you transform your body…or as the cover of the book "The Paleo Solution" by Robb Wolf says, "lose weight, get fit, reverse disease." Who wouldn't be interested?
 See Robbwolf.com. His book "The Paleo Solution" is at the gym if you'd like to take it home for a day or two.
See also the "Primal Blueprint" approach here.
These are applications of the CrossFit recommendation: Eat lean meats, vegetables, nuts/seeds…some fruit…little starch…and no refined sugar.Feeling overwhelmed with all this "how to eat" info? Remember, you don't have to change everything at once (and in many cases, you shouldn't). Make one change and see how it sticks for 2 weeks (how do you feel, does it work in your life?). Then make another…etc, etc.
As always, on "Did You Know" days related to diet
1) consult a professional for professional advice and direction
2) we can't outwork a shitty diet
Thanks to everyone who visited the website for the 5-Punch Card incentive! Hope you enjoyed some of the archives…it's fun to look back. Stay tuned for more!
Also, remember the Rope Climb incentive!
On to the winner: Random.org number generator yielded "2". PAGS is the winner…redeem your 5-punches at the front desk.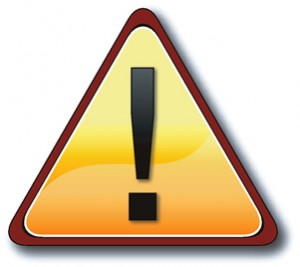 1) Thursdays, 8:30AM: Matt instructing starting today March 10.
2) CF Blog Search Incentive: For those who don't read the blog…please start reading. The real incentive is that you don't then miss events, programs, new classes, or schedule changes. The other incentive is a 5-class punchcard if you post a comment on the CF Incentive Program page (see right frame) by tomorrow 5pm.
3) March is ROPE CLIMB Month. Pick your challenge level, hoist up your knee-highs, and get your rope-climb on! Look for sig- ups at the gym. Incentive: personal fulfillment. Other incentive: 1 free punch for conquering your challenge. (again, click CF Incentive Program link to the right)
4) Be sure to peek at the Recognition Board (by the scale)…and give the folks a shout out, give yourself a shout out!
1) P is still for Plank (or President!). Notice…even in a decline PU…ankle, hips, shoulders in a plank…no saggy hips. Strong "core" is what it takes.
2) CrossFit main page highlighted the OH Swing yesterday: "Soft abs and glutes lead to poor, overextended alignment at the top of the swing." (pic here, www.crossfit.com)
Our vid demo here: oh_swing
"You gain strength, experience and confidence by every experience where you really stop to look fear in the face. You must do the thing you cannot do."     – Eleanor Roosevelt
Welcome to any new CFers who haven't visited the blog! Please bookmark this page and make a daily visit for any updates, schedule changes, and programs. Please search the archives to look at miscellaneous Monday Did you Knows, Tuesday Attitudes, Wednesday Form, Sunday CFers, and other areas of interest. Click on the links in the header for important CF info, too.
Got that CF Attitude? Then there are 2 incentive programs currently running (click link in right frame):
1) As an exercise to get folks familiar with the CF Blog, post a comment about your favorite FORM POST on the incentive page (and be entered in the running of a 5-punch card).
2) March is Rope Climb Month! Practice your Rope Climbs each time you visit CF. 3 levels to choose…set your goal, work hard, and test your skill at the end of March!
3) Check out the Recognition Board each day you visit CF. The board by the Ladies room.