"It's only when we truly know and understand that we have a limited time on earth – and that we have no way of knowing when our time is up, we will then begin to live each day to the fullest, as if it was the only one we had." E. Kubler-Ross
(Kubler-Ross as you may know is famous for the 5-stages of dying/grieving…Denial, Anger, Bargaining, Depression, Acceptance)
 
4rds (40 on/15 off, complete each exercise before moving on)
Ball Knee Raise
Pull Up
Box Jump
Wall Ball
B&T Variations
(run 200 between exercises)
Did you know the Cody Unser Foundation promotes quality of life for those with spinal-cord related paralysis? Uniquely, CUF provides SCUBA training for disabled veterans with its Operation Deep Down.
Monday WOD:
4 rds
20 Push Jerk
20 Goblet Squat
Skills: 10 min of
KTE, Pushups, Slamball

Circuit: JMRow, RingLsit, Plyo PU, Alt Swing, B&T Butterfly Jump, Lunge DB H2H, Step PU, Crunch, JJ/StarJump (partners to opposite directions)
End: Step Ups, Dislocates, PullUps (team gets 100 pull ups)
Beautiful day, Excellent work!
IMPORTANT NOTICE: Cancellation
The Sunday Special for tomorrow, May 8 @3P, is cancelled!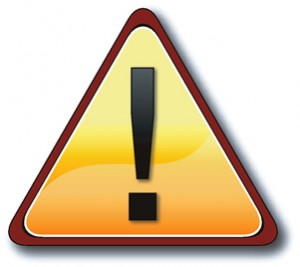 1) Sunday Special May 8 3pm, CrossFit Instruction w/ Chris E.
2) You are all so funny.
3) Sunday Special May 15 3pm: Complete Athlete Installment #2…try to dethrone Pags, DJ, DingDong…new exercises, same athleticism. Bring it!
4) That also means, for all you challenge-seekers, you can test out of the PULL UP INCENTIVE any class on May 13, 14, OR 15.
Consider the simple example, like a Team Fran…classic high intensity. Thrusters/Pullups…only anaerobic, right? Wrong. Cardio, big cardio.
Actually, the best of all worlds…training all the energy systems. Check out Crossfit Endurance. "Studies show that explosive, anaerobic training improves endurance capability." (Explosive-strength training improves 5-km running time by improving running economy and muscle power. J Appl Physiol. 1999 May;86(5):1527-33.) (crossfit endurance).
Sometimes it takes a mental shift, a paradigm reversal, a leap of faith even to believe that these intense quick hitters translate into endurance. How? 1) Muscles that can mobilize fuel, 2) Efficient movement of the body, 3) Pain management.
So, sure, do your cardio…just make sure it's a 12 min HI session! (and get plenty of rest so you can come back next time for high intensity!)
PS. Nice C2B pullups! And solid squats to everyone even if they weren't pic'ed just right!