Speed on the bell (or bar) during SDHP.
Every second counts, but sometimes you just gotta do some thinkin' time over the bar.
 Mini-Collin left its mark!
4 rds
Wtd 400m run
12 Push Press
12 SDHP
12 Box Jumps
A perfect pre-Hero Week primer of form…Push, Pull, Jump, Run! Low reps encouraged HIGH INTENSITY…18-20 minutes of chaos! Excellent work by those in attendance. Sorry I didn't have the good camera b/c you put on a clinic in virtuosity!
Remember, last day to sign up for HERO WEEK is AUG 8. EVERYONE is encouraged to get in on it!
If you are unsure what the WODs are, what exercises they entail, if you can do them all or need some remediation…here's a short description of each. If you like to be surprised for Hero Week, then read no further!!!!!!!
Remember, every WOD is scalable with substitutions based on ability!
M Daniel: Pullups, Thrusters, Run
T Blake: Lunge, Box Jump, Wall Ball, Handstand Pushups
W Mr. Joshua: Deadlift, Glute Ham Sit Up, Run
R Helton: Squat Clean, Burpee, Run
F Jack: Push Press, Swing, Box Jump
S Keystone Wounded Warrior Donation AMRAP & Post Workout Social with Refreshments
Su Hero Week Finale to honor Pags (think maybe there'll be some pullups?)
HATE! (betcha thought I was gonna say donuts).
Add a "meat" to these meals ONLY IF that meat is local, clean, natural.
The current turkey/salmonella situation ought to give pause to reflect on the quality of meat one purchases. As the move to low sugar, slow carb diets has gained momentum, it's important to note that those meat based sources of protein MUST be from local sources, treated humanely, from free/clean living conditions!
This isn't the forum to review the revolting conditions of factory farmed meats. From breeding to living conditions to slaughtering conditions to any other number of abuses suffered by cows, pigs, and chickens…it is a toxic system. (if you can stomach it, youtube "undercover factory farming" to view the abuses).
So, if you've been passing up the pretzels for mass produced beef jerky, it may be a wash. Trade in 1 toxin for another. Add in the flavor enhancers on that jerky…and you're better off eating nothing!
When discussing diet, it's very difficulty b/c it's embedded in culture: geography, politics, ethics, economy, spirituality. But the availability of clean, natural meats is hard to dispute. If you can't get that in your area or on your budget, then you may consider skipping it all together. The subject line of this post came from JD who said people who eat mass produced meats are still sick on the inside "because it's like they're eating hate." Exactly.
Cleans, ACSquat, PlyoPushup, MB Slides, 2KB Swing, Leg Raise, Scissor Lunge, Renegade Rows, B&T (your choice), Ball Crunch
End: Step Up, Bar Heave, Partner Plank
2 rds: Ring Row, Sandbag Lunge, Bunny Hop, Pushup/Dip, Swing (or Slamball), Wtd Sit Up, Elephant Walk, Side Squ Hop, Ball Leg Raise
-Tabata Spin (20 out of saddle, 10 sit recover) after each round. (Ok, so that's the Thurs spin pic…it still scorches! PS, thanks to the AM folks who rowed…that's bein' a team player!)
Have an awesome weekend!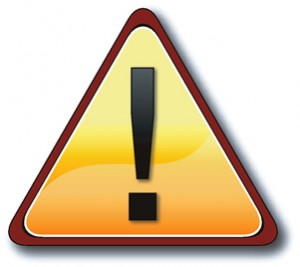 1) First, brilliant week of Form and Intensity…really well done. It's flat-out inspiring to see everyone, at every level, push, every class, to get those last reps…bite, claw, crawl to the last whistle. Whatever the differences in goals and reasons for walking into CF, there is a consistency of purpose in all of you…to push the limits, never settle for ok, always give it up for the group. Terrific. Thank you; you are our heroes. Speaking of which…
2) Aug 15 – 22 Hero Week: SIGN UP NOW! How about some more names on those sheets? You're coming to class anyway that week, right? So you may as well come every day!
Especially, Sat. Aug 20 Keystone Wounded Warriors WOD! PLEASE PAY for your Hero Week package/t-shirt when you sign up. Please make sure your "paid" column has a check mark. If there is no check, clarify the situation with someone at the desk. Aug 8 last day to order. If no check in the paid column, no order will be placed…sorry.
3) Sunday Special Aug 7 10:15AM: Come by to practice, kick a WOD, or whatever. Sundays are special b/c anything goes!
4)  Aug 13, 9AM Combined Class Only. CF Appreciation Day. And that means EVERYONE. Family Class attendees, Kids class, Basic Training, Advanced. Big combined class from 9-9:45. Refreshments to follow. Sam will lead a Paleo Seminar at 10AM for those interested Cavepeople! Hang out at the Paleo Seminar, enjoy refreshments, catch up with friends, or just soak up the conviviality!
5) Pags events: Kyle Pagerly Memorial 5K. If you'd be so kind to send this link around. Folks can find links to register online or downloadable registration forms, and a variety of other information. Kyle had already begun making plans for this 5K in Shillington Park, which was to honor the Berks County Honor Guard. His fellow officers at the Berks County Sheriff's Department decided to forge ahead with Kyle's 5K plans, to honor his memory and pay tribute to the selflessness Kyle displayed in everything he did.
Also, under "Friends of KP5K" check out the link to the Kyle Pagerly Memorial Bicycle Ride (Oct. 2).
Hang, Pull (hips before elbows), Drive elbows down, Full Squat, Push Press (forgive the elbows dropping in the front squat…this was late in Fran-zilla!)
Below: OH Squat! OH Swing finish at noon, armpits open.
WOD:
4 min. AMRAP
3 Burpee, 6 OH Swing, 9 Air Squat (Go fast, every second counts)
Skills:
Fran: Clusters, Pull Ups (Try to go heavy)
"Don't wish it were easier. Wish you were better."   -J. Rohn
Results! The journey of Eric…from 268 to 183…An accomplishment that deserves recognition!

"Overall I have lost approximately 85 pounds. The first 50 I lost pretty much by just working out at Corps Fitness. For the first year and a half I was usually the last one done a workout. Definitely the slowest runner. I have allergy-asthma issues that I always used as an excuse. As my diet got better and I started to lose weight I found that I was not the last one done a workout and that I started keeping up with the group when we would run. I assumed that it was just easier because I was not carrying around that extra weight. Then we did a challenge where we did dead lifts and burpees. And my time got better. And the reason it was better was because the second time we tested I was able to do each burpee fast and continuous and in 4 breaths. The difference was my breathing and my heart rate. I was able to push past the point where I would normally get dizzy and lightheaded and find a place where I was consistent and calm in a way. This has rolled over into other exercises that I always had a problem with such as double unders. When we did the double under challenge I did 50 in 2 minutes getting 17 in a row. Last week during class I was able to do 30 in a row then today during class I did 35 in a row. It's all heart rate and breathing which I now have better control over. "
"The first major dietary change was avoiding food that will spike my insulin. I started eating foods with a low glycemic index such as beans and cottage cheese along with lean protein and tons of vegetables. The food I avoided were breads, pastas, flour and anything with sugar. Basically the white stuff. I also stopped buying food in a box. So I got away from processed foods. I followed a diet in a book called the 4 hour body. In this book the author describes a "slow carb" diet. Recently with guidance from coach Sam S. I have taken my nutrition to the next level and completely eliminated dairy from my diet and now follow the "paleo" diet which has really increased my performance during workouts. I dislike using the term "I'm on a diet". For me if you tell me I can't have something I want 6 of them. Then what do you do when you are done the "diet", go back to pizza and French fries? I try to see it now as nutrition and a lifestyle change in the way I consume food. The last 7 months as I have tried different ways of eating I have learned what works and what does not work for me. I do not know which "diet" I will follow. I do know that the food I consume affects my mood, my workouts, my performance, my stamina, my energy level, my recovery time and just about every area of my life."
"Eating right and having less weight to carry around Corps Fitness has had a synergistic affect on my workouts, performance and recovery. I am able to do more reps with more weight in less time, or push it for the whole 30 seconds or for the whole amrap. By being able to work harder I feel I burn more calories which has me dropping more fat. Then by eating right my hormones are balanced and I have built more muscle. My recovery time has also improved. I currently workout 3 days on 1 day off. Corps Fitness work outs have not gotten easier I just feel like I'm going to die less often."
5 rds: 15 C/J, 10 Step Ups (r/l), 10 Toes 2 Bar Run 400m
Notice Mr. Whiteshirt…ELBOWS high above bar, pulling straight up. From there, that exact position, the bar need not come higher, he will drive elbows down and forward while squatting to get under the weight…a Clean.
HERO WEEK ORDER FORM: Hey, tell us you don't want one of these? Our design hero, Jax, put this together! An awesome tribute!
Sign up for HERO WEEK pronto! Last day Aug 8! Everyone can participate in HW. Put your CF conditioning to the test! And anyone is welcome to order a shirt, too! Be sure you PAY at the time you order! Everyone must make sure there is a check in the paid column on the order form! Please be sure!
Hero Week is rapidly approaching, and as most of you know, the week of WODs draws from the CrossFit system of Hero Workouts. Pair that with the many new people attending Corps Fitness, this seems to be an appropriate time to review "What is CrossFit?"
So you may see CrossFit classes listed on the schedule and wonder, what's that, what is CrossFit? Well it's hard to define. The definition would include these variables…almost like a pyramid. The base, where it all rests is a clean diet…molecular/cellular functioning. Then add mobility and mastery of the movements. And when those are in place…then add Intensity.
High Intensity
Foundational Movements
Functional Mobility and Flexibility
Clean Diet
In other words…CrossFit is like lifting weights and doing bodyweight exercises all at the pace of a SPRINT. Constantly varied, functional movements, completed at high intensity. Further, the 2 elements which define CrossFit conditioning system are:
1) Virtuosity: CrossFit is the SPORT of FITNESS. The mantra is "the magic is in the movements." There is a heavy emphasis on mobility exercises, flexibility, and mastery…complete mastery of the 9 Foundational Movements. The quest is excellence in execution, perfection in postural control…bio-mechanical beauty. CrossFitting requires a commitment to skills development and practice, practice, practice.
2) Intensity: Go fast, but don't hurry. M x D/t. Move a weight, as far as you can, as fast as you can. So CrossFit WODs are designed to maximize performance and power output. WODs can last from 3-15 minutes, usually. Because this is where most day-to-day athletes can keep intensity highest. Or consider the typical rep shemes: 21-15-9, 10-1 countdown…"low" reps allow high sustained POWER! 80-90% of programmed WODs will be in this range. Of course, there are the Chippers, giant WODs lasting 20-35 minutes which are programmed infrequently as variety, extension of the lactate threshold, and/or mental challenges!
You may ask, Well, if most WODs only take, say, 3-15 minutes, if I go to a CrossFit gym, what do I do the rest of the time?
Answer: See #1 above. Before there is a "3-2-1…GO!" there must be Virtuosity.
To that end: Sunday Special, August 7, 10:15AM…Hero Week prep. Come practice, practice, practice. Practice stations available for beginners. WOD posted for Advanced.