Are you ready? Looks like she is!
Hero Week runs December 26 – January 1.
Items of notice for Hero Week:
1) Do something special. That may be trying to do all 7 days or only 3 days. That may be running a bit faster, lifting heavier, doing more, going harder. "Special" is different for everybody. Just remember, everyday, put in a special hour of sacrifice.
2) Do not get Rhabdo. See the annual Rhabdo post warning. This means you may have to scale, modify, substitute as necessary to complete the workout. (Look for the Advanced, Intermediate, and Beginner suggestions for each workout).
3) Class times have been added (830a, 430). Since many people attend Hero Week AND many people have days off the week between Christmas and New Year, we've added times to encourage people to spread out. The primetime classes can get a bit crowded, equipment runs thin. If you can come to another time, or maybe get a few friends to show at an off time, it would definitely help the cause. So, just know that extra times have been added and that classes can get crowded.
4) Every class during HW runs the WOD.
5) There are 3 WOD times on Sunday Jan 1, the last day. The "finale" class will be the 11AM, if you are doing all 7 days, plan to hit that class time, so we all finish together.
Also:
Family Holiday Workouts: All ages welcome; parents need to accompany children.
Wednesday Dec 28 3:15-4PM
Friday Dec 30 3:15-4PM
$10/class or $15 for both days
Another successful rendition of 12 days (even in Karate's absence).
RT hittin' rock bottom. Group Mtn Climbers to finish a rd.
Out for a trot.
Jump PU, Slides, AC Press, Squat, Gd Mrng, Scissor Lunge
HP, Crunch, Alt ToeTap, Beck's Burpee, 1armKB SU, Jack Webbs
Tomorrow Sunday Special: 12 Days Workout, 3:30P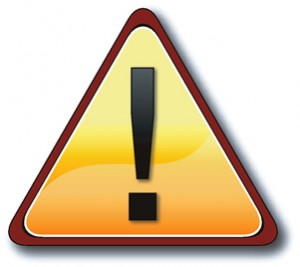 1) Holiday Sale: 15% off Apparel.
2) Holiday Incentives: Punchcard sales (see Incentive link)
3) Sunday Special: Dec 18, 330p, 12 Days of Christmas
4) Hero Week begins December 26!
LAST DAY TO ORDER HERO WEEK & KYLE PAGERLY COMMEMORATIVE SHIRTS!

Hoov loaned me some "old" bodybuilding books (circa late '80s). What's new isn't better and what's better isn't new. As usual.
The suggestions for adding mass and isolated muscle movements aren't necessarily up our alley…but the dietary focus is amazing…the past is prologue.
"Every sinew, every cell, every last bit of you comes from what you eat and the quality of your life and athletic achievement can be no better than the quality of that nourishment." (B. Weider, IFBB Committee) Sounds exactly like the CF model with the bottom of the pyramid being Molecular.
"Since the technology of canning foods and milling grains was developed in the mid 19th century, the trend has been for processed foods–nutritionally altered foods–to make up an increasingly greater part of the American diet. We are learning, unfortunately, that the more processed foods we eat, the fewer nutrients we receive. It's as simple as that." (R. Kunin, Mega Nutrition)

Nice visual of good lines…notice arms and shins straight (knees back); notice the "triangle" created by torso, thigh and arm…well done!

We say "wait on it, patient" but should she be getting ready to catch that wallball?
"Note to self: finding a cool quote and writing it in your journal is not a substitute for Getting. It. Done."  -Betsy Cañas Garmon
Order and pay for your HW t-shirt and/or Kyle Pagerly Commemorative t-shirt (both in LS Under Armour/Gray) by WEDNESDAY DECEMBER 14! Please have your orders/payment in by that date.
 Donations from these (along with HW proceeds) made to the Berks Heroes Fund.
Intuitively, we know why these people stand on the thin blue line. And after getting to know a few LEOs at the gym, we understand more deeply why they do it. "Then there are sheepdogs," he went on, "and I'm a sheepdog. I live to protect the flock and confront the wolf." (Lt. Col. D. Grossman, On Sheep, Wolves, and Sheepdogs).
Capture the Flag Team Workout Finale!
Other CFers chip away at a modified Whitten! Big group, big energy, big fun!
Week # 6 winner is team: James Algeo, Karyn Algeo & Ed Lugo (Scott L out sick today), 2nd Place team: Davis clan: Scott, Jack, Grant (teammate Alyssa sick) 3rd Place team: JJ Urkuski, Van Pham, Jen Leibowitz, Corina Blackford,
The Capture the Flag Overall Winners courtesy of a genius effort from Gretch and Bob Long compiling all results over 6 weeks and our CTF Winner is Team James & Karyn Algeo, Ed Lugo & Scott Leibowitz!!
Coming in 2nd Place is Team Don Snyder, Melissa Hazlett, Mike Kuhn & Kelly O'Shea and 3rd Place is Team Jordan Hottenstein, Kristen Gerhard, Brian Williams & Laura Snyder.
Congrats to everyone for a tremendous effort over the last 6 weeks and working with new faces in fine CF fashion.
Ostracized, put in the corner?
Well get with the program!
Stay up-to-date on all the CF Happenings.
1) CTF Finale: December 10th, 830AM; bring a treat to share.
2) Hero Week and Kyle Pagerly Commemorative shirt orders due by Wed. Dec. 14th. Please do this promptly; pay and order at the gym.
3) Hero Week pages up.  HW Honor Roll page here.  HW Information page here.
4) Current Sale: 15% off APPAREL through Dec. 31.
5) See Incentive Page for Punchcard specials beginning Dec. 12th through Dec 23rd